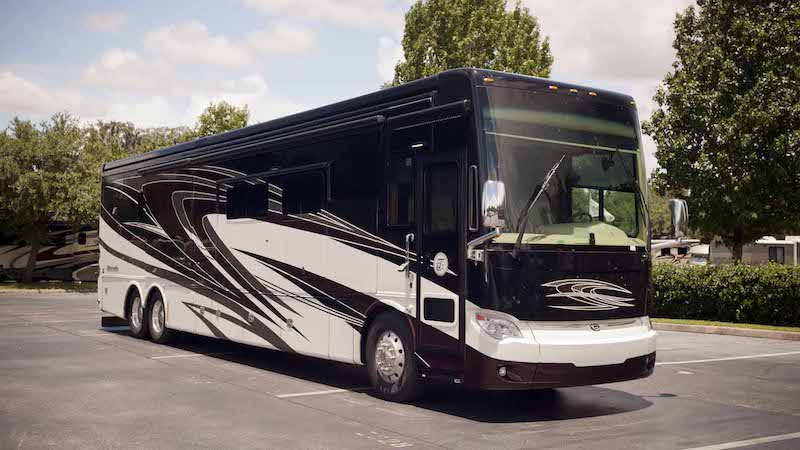 2015 Tiffin Allegro 45LP
Quad Slide
$ 274,777
38,000 Miles
Sarasota, FL
2015 Tiffin Allegro Bus 45 LP, only 38,000 miles, Quad Slide, Powerglide Chassis, 450hp Cummins, Allison MH3000 Transmission, Air and Hydraulic Levelers, Onan 10kW Generator, 2,800 Pure Sine Wave, Ext. Slide Tray, Exterior Ground Effect Lighting, MobileEye Collision Avoidance system, Hydro Hot Diesel Heat and Hot Water, In Motion SAT, Pre-Wire Winegard Trav'ler SAT, Water Softener, Solar Panel, Basement Electric Freezer/Refer, (2) back to back Carefree Paramount Power Awnings, (3) 15M BTU AC's with Heat Pumps, All Electric Coach, Glazed Honey Natural Cherry Cabinets,  Rearview Mirror with Compass, Overhead TV,  Upgrade Ralph Lauren Fabrics, Leather L-Shaped Leather Sofa, Leather U-Shaped Dinette, Euro Recliner with Flip Up Table, Fireplace, Dishwasher-Dish Drawer, Residential Refrigerator, Heated Tile Flooring, Stacked Washer/Dryer, Memory Foam King Mattress.  No Smokers or Pets.  
Also available Extended Warranty with only a $100 deductible.
450 Cummins
Powerglide 
Allison MH3000
10k Onan Diesel
2000 watt
Cinderwood
Ralph Lauren Upgrade
Glazed Honey Cherry
(3) 15M BTU AC's w/Heat pumps
Hydro Hot Diesel Heat
Tows 15,000 lbs.
Sleeps 4
Options
Glazed Honey Cherry Cabinets
Lauren by Ralph Lauren Fabrics
3rd AC
Air Leveling
(2) Carefree Paramount Awnings
Basement Elec Refer
L-Shaped Leather Sleeper Sofa
MobileEye Collision Avoidance
Front OH TV
Dishwasher- Dish Drawer
All Electric Coach
Ext. Ground Effect Lighting
Euro Recliner w/Flip up Table
Residential Refrigerator
Exterior Slide Tray
Fireplace
10kW Onan Diesel Generator
Heated Tile Flooring
Hydro Hot
In Motion SAT
Solid Non-opening Window
Prewire Winegard Traveler SAT
Rearview Mirror w/Temp & Compass
Air Comfort King Mattress
Solar Panel
Stack Washer/Dryer
U-Shaped Dinette
For Additional Information Please Contact :
Cindy Green
Motorhome Finders
888-783-4009 or 813-783-4000 or Email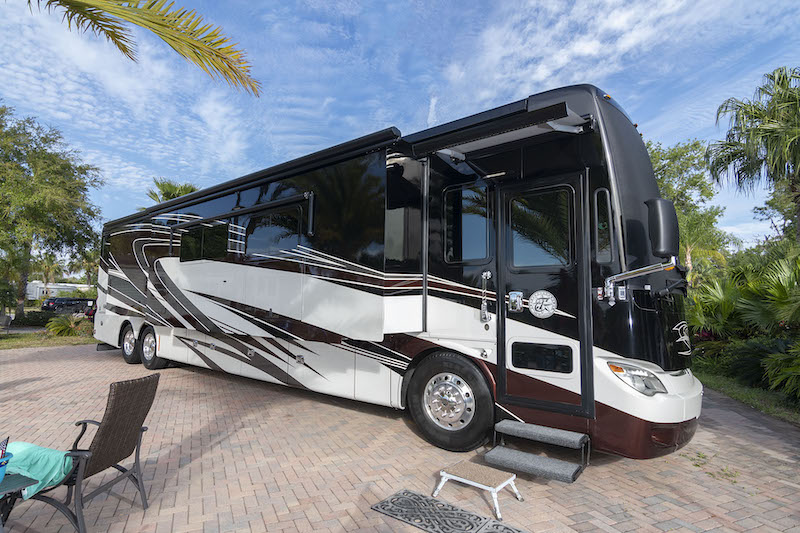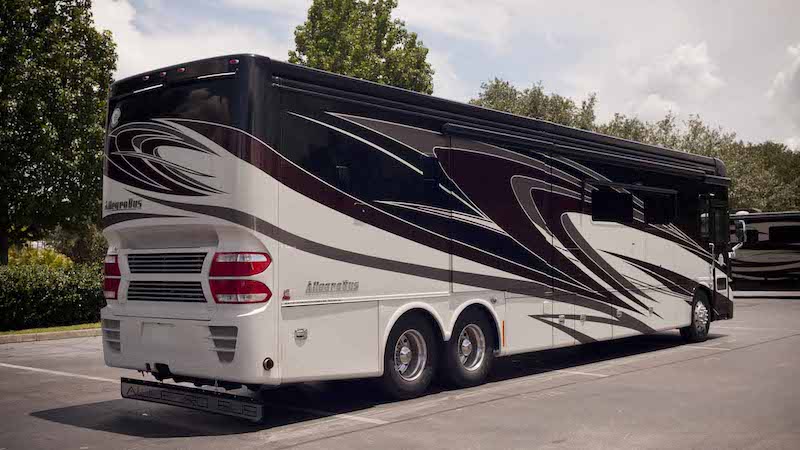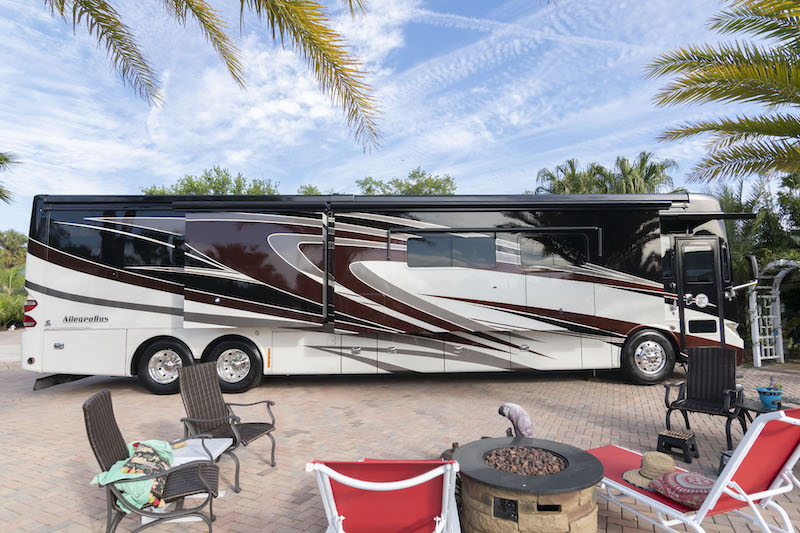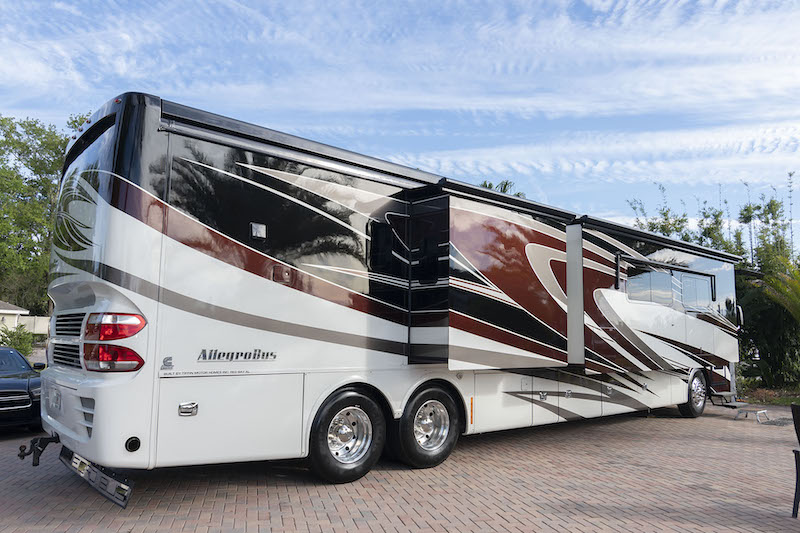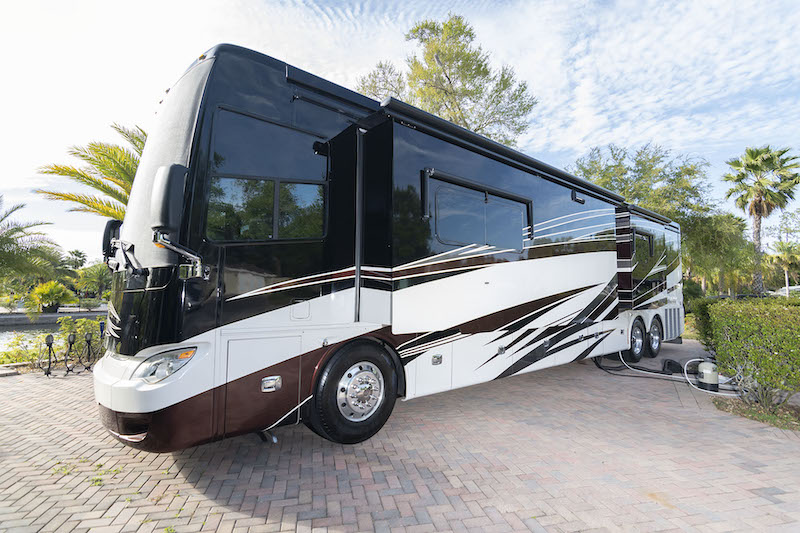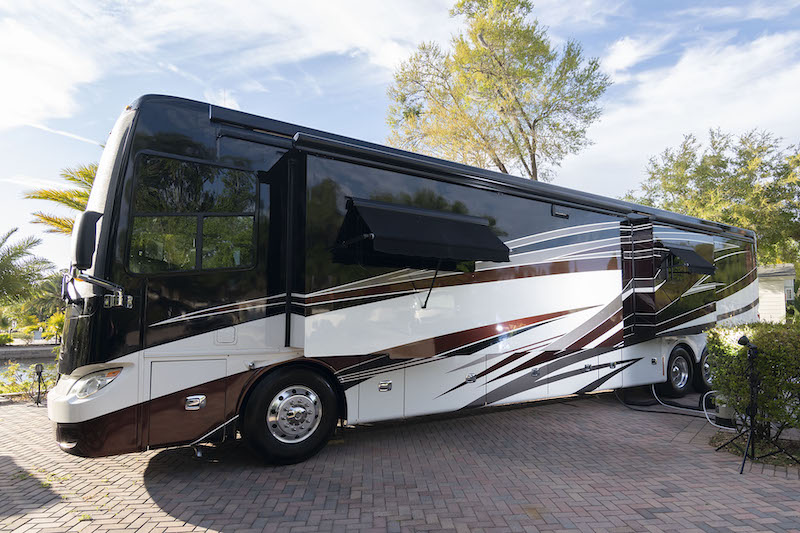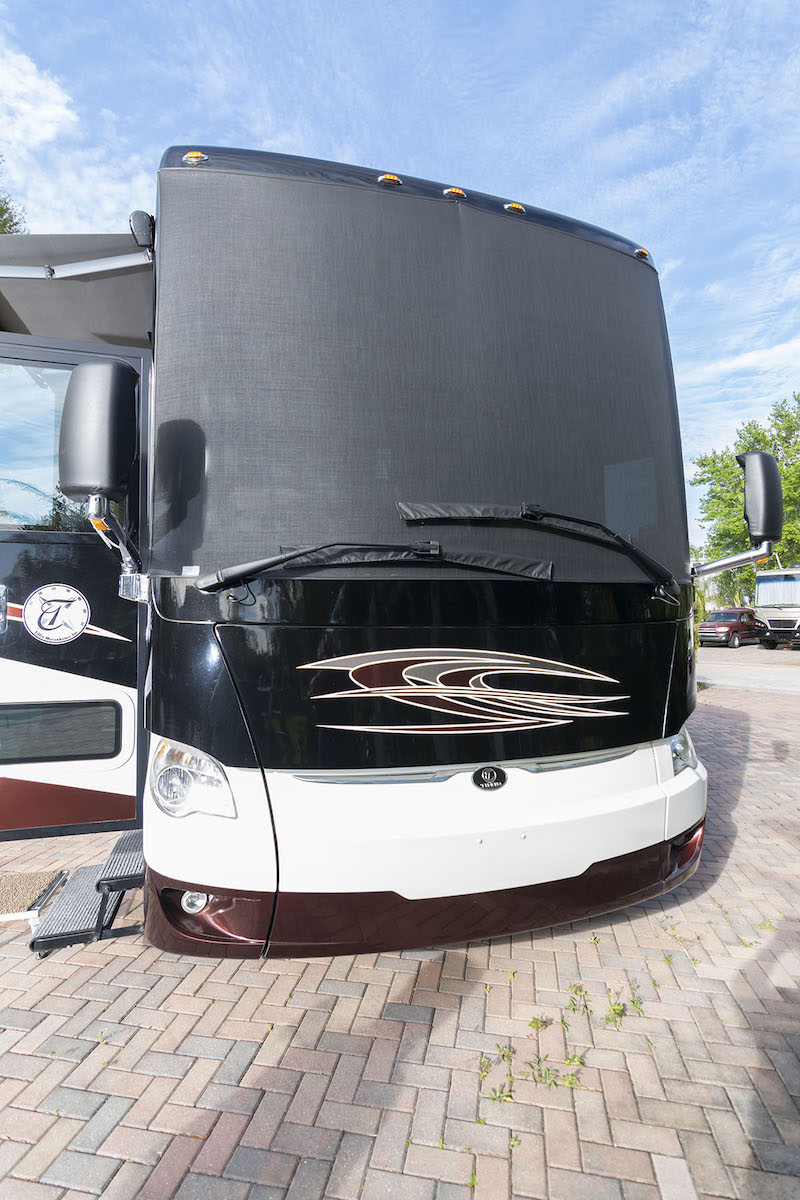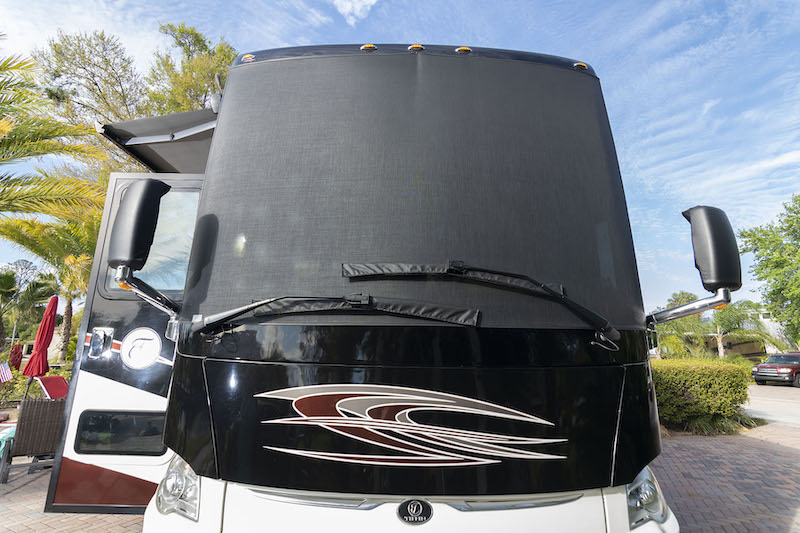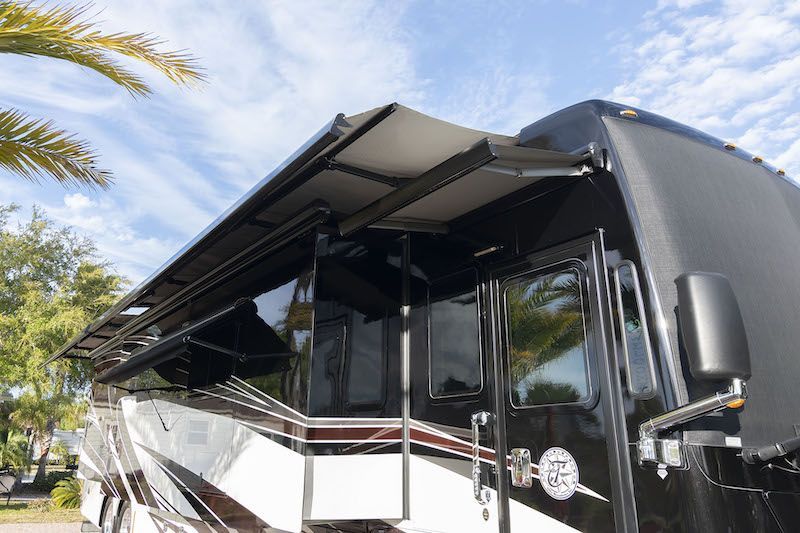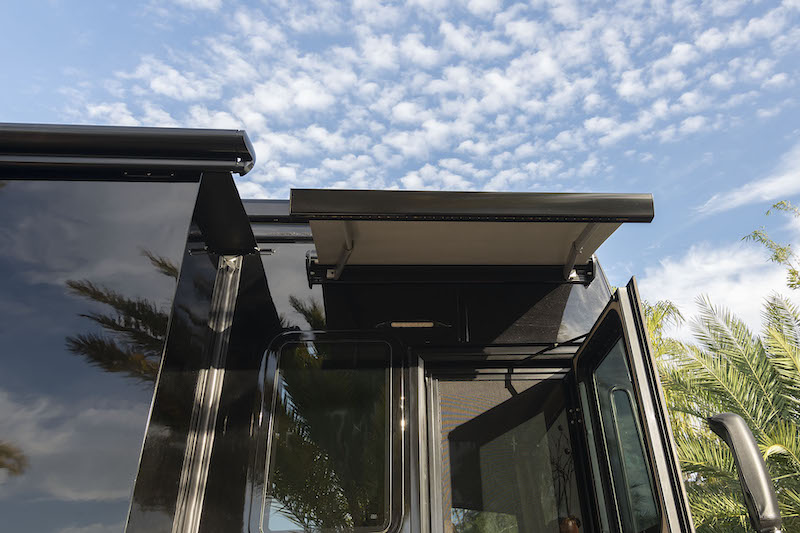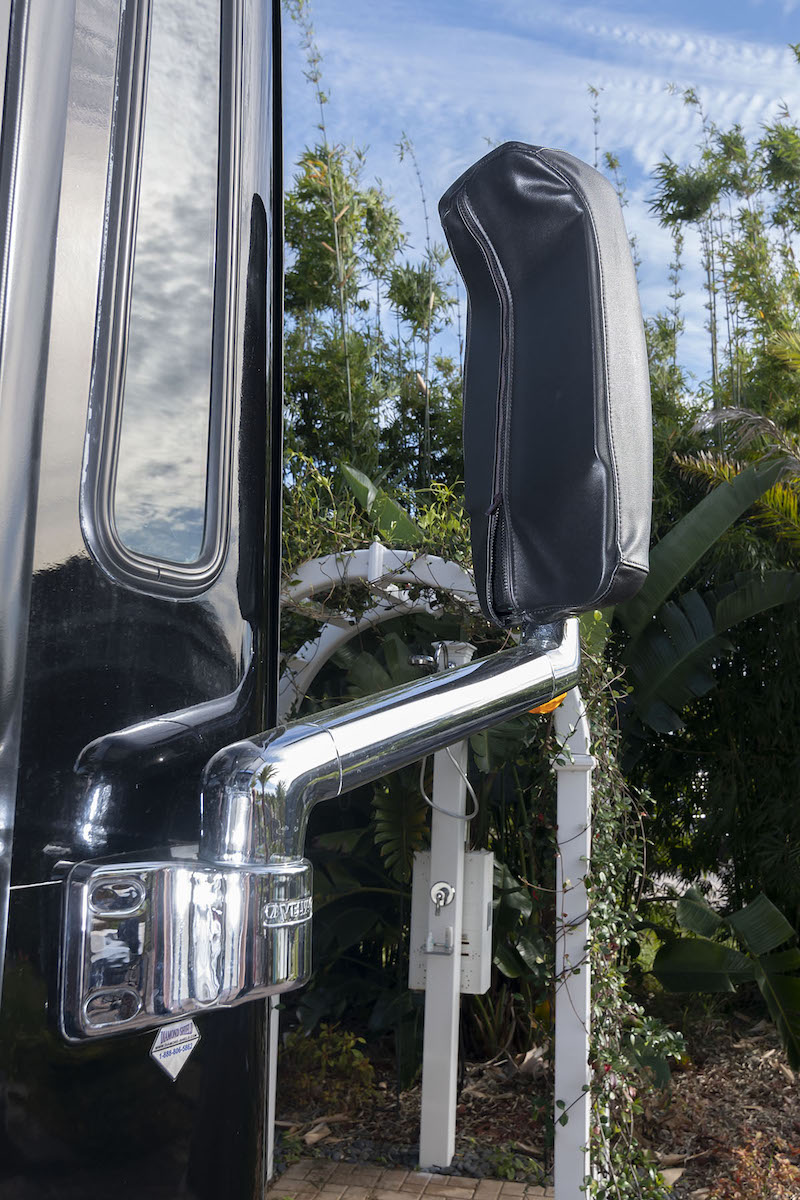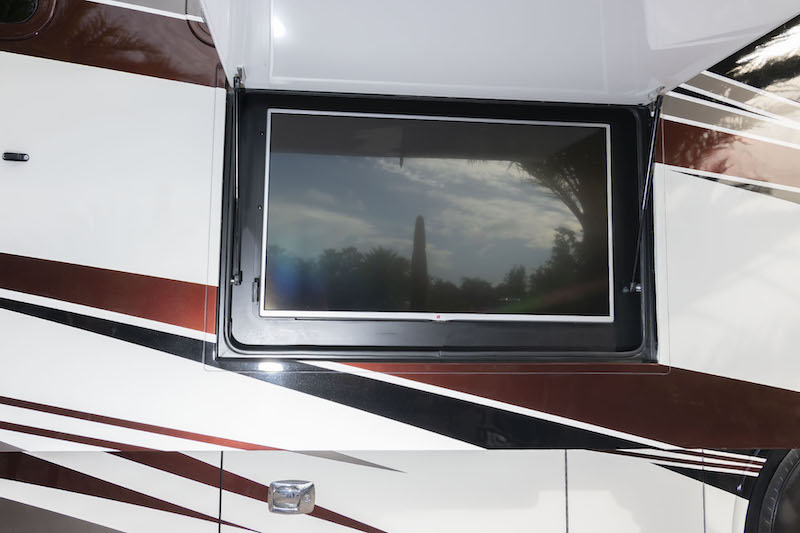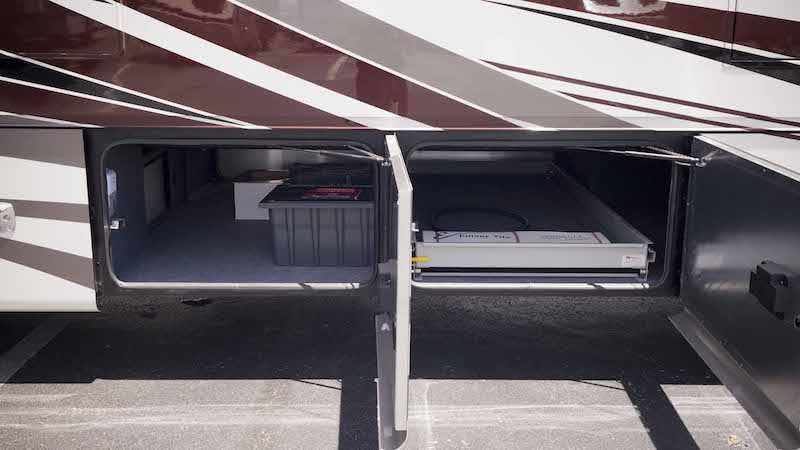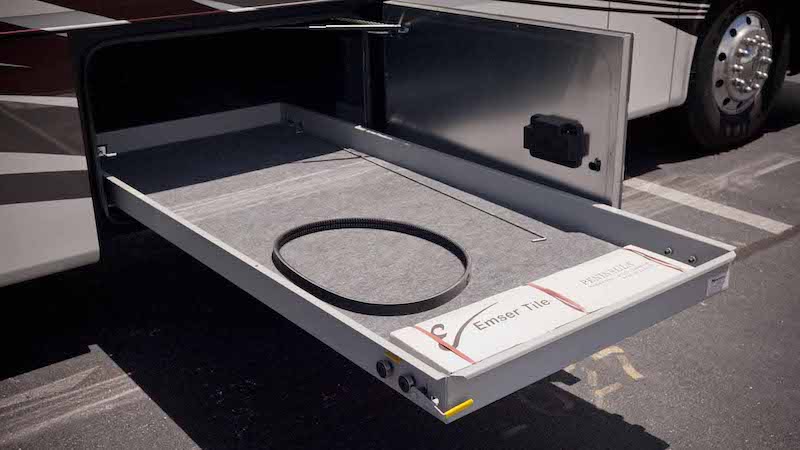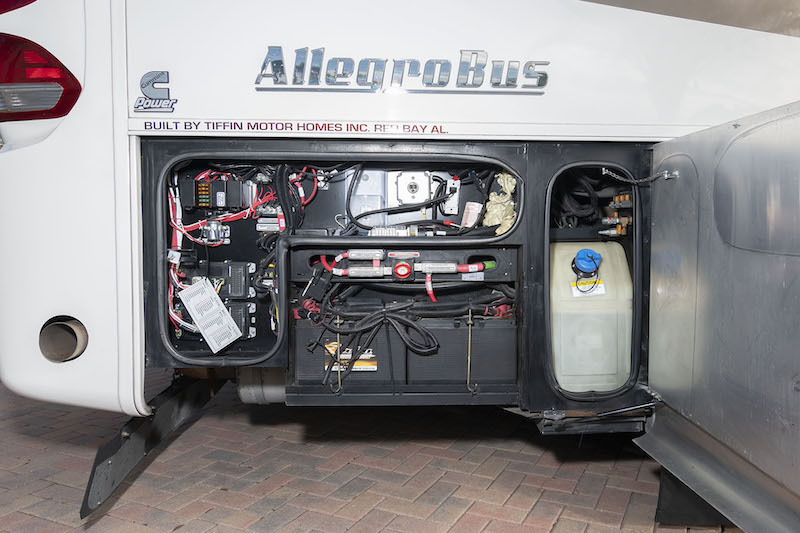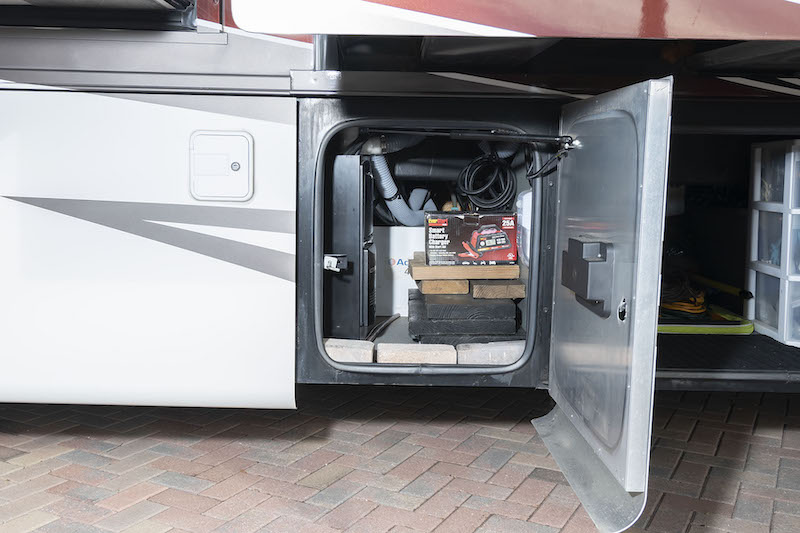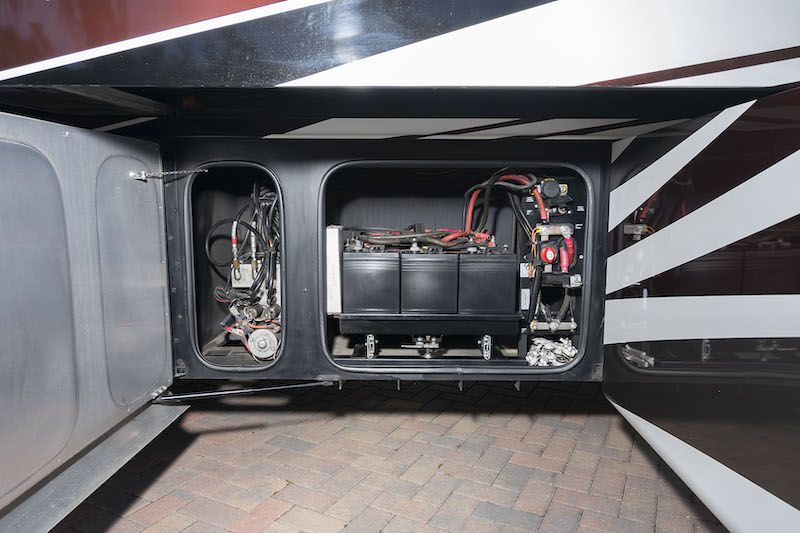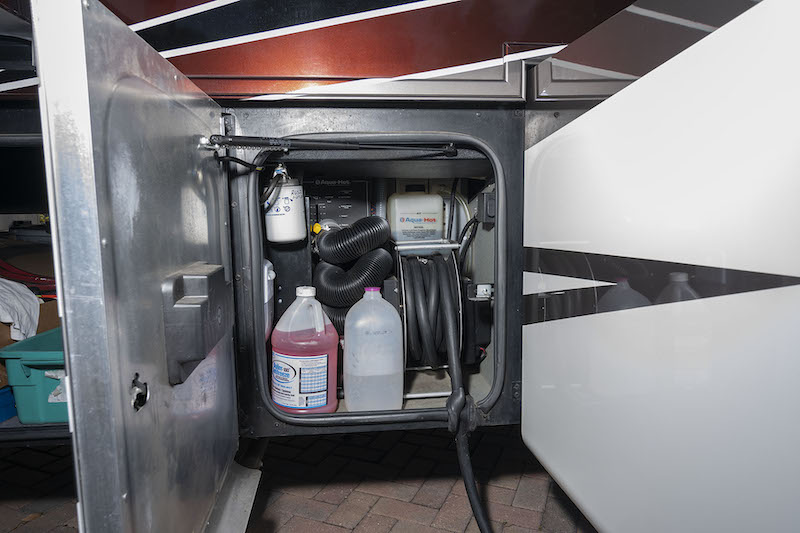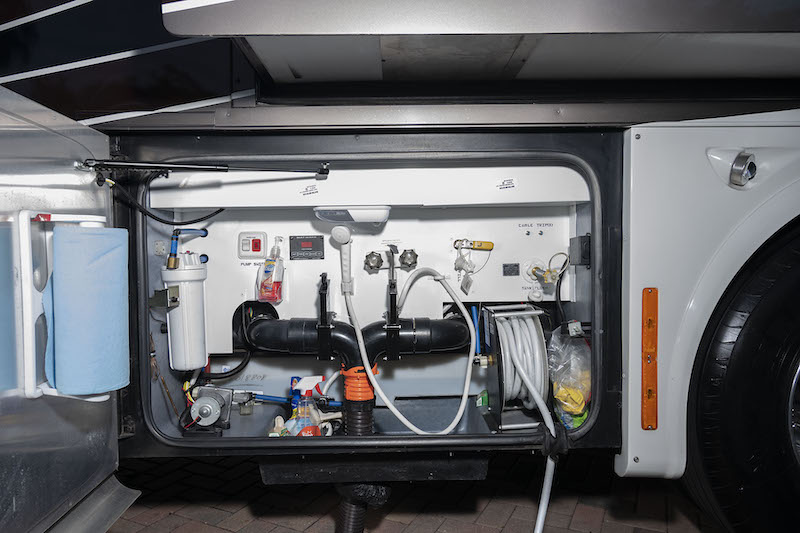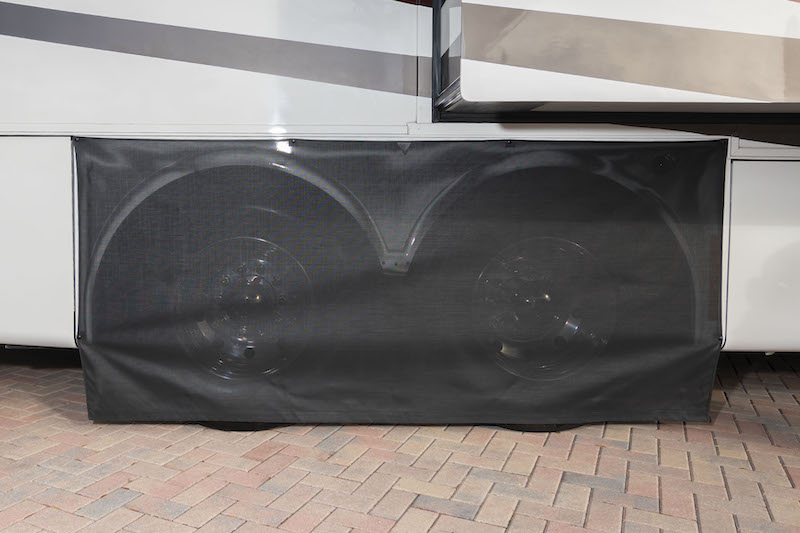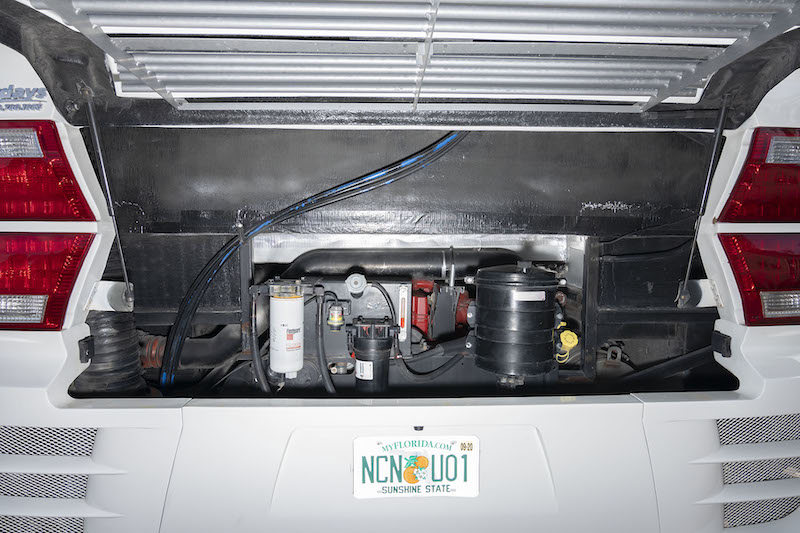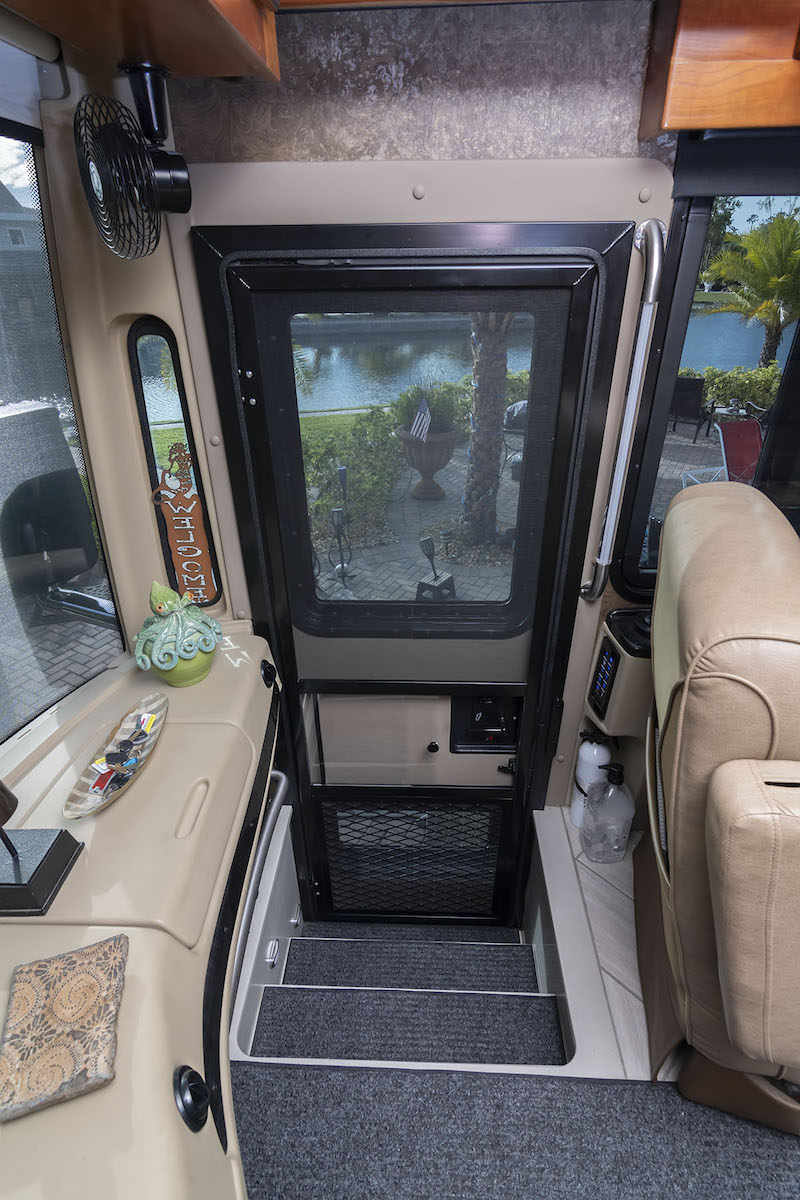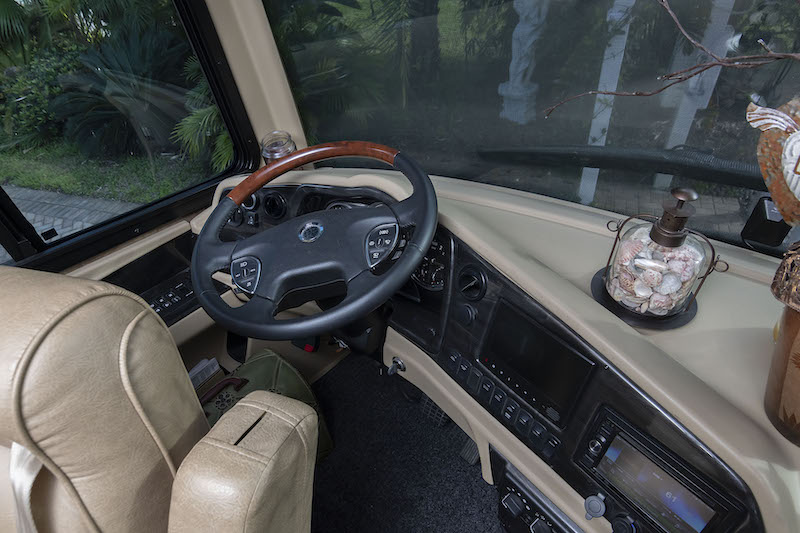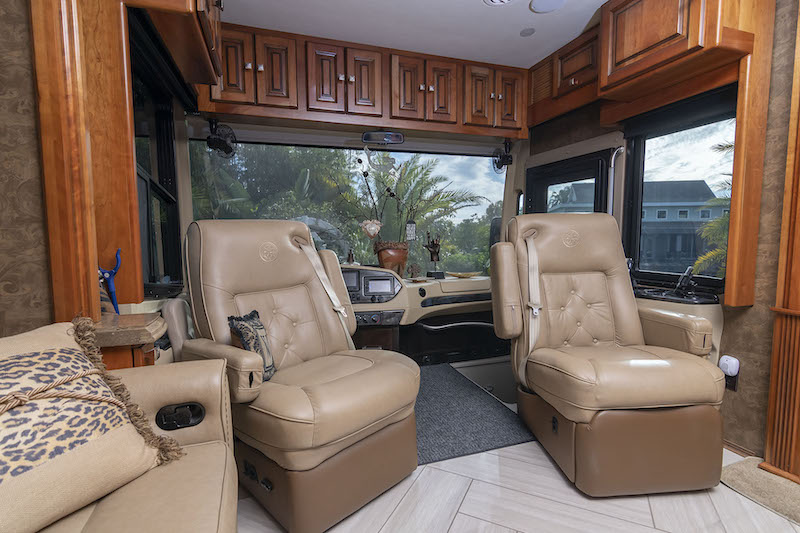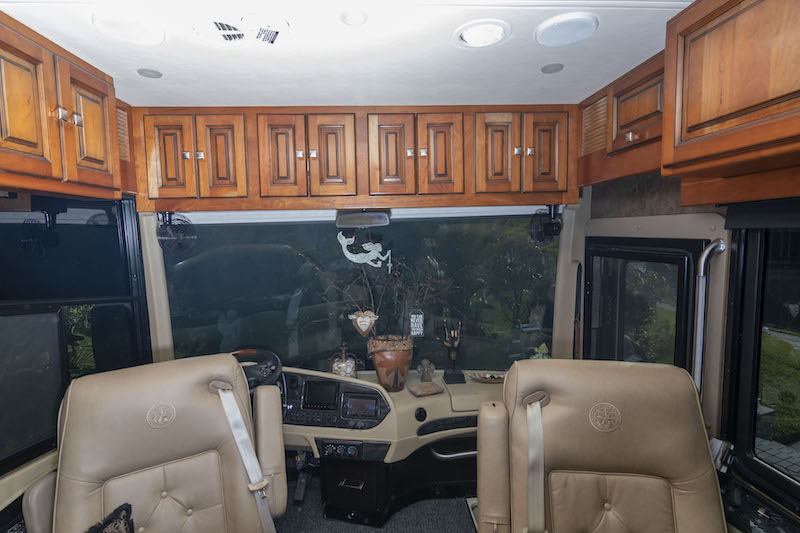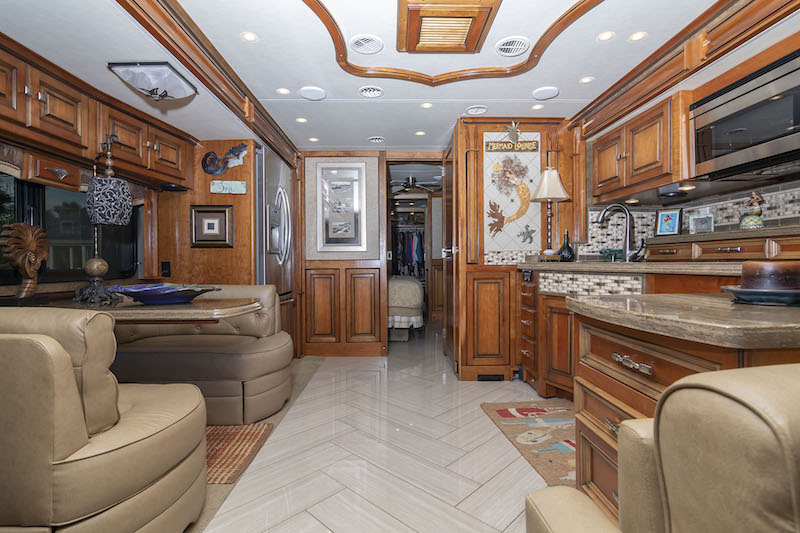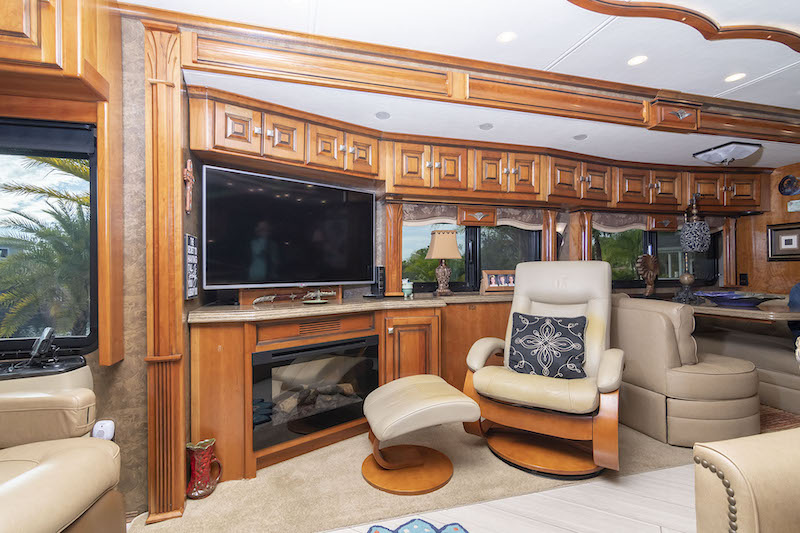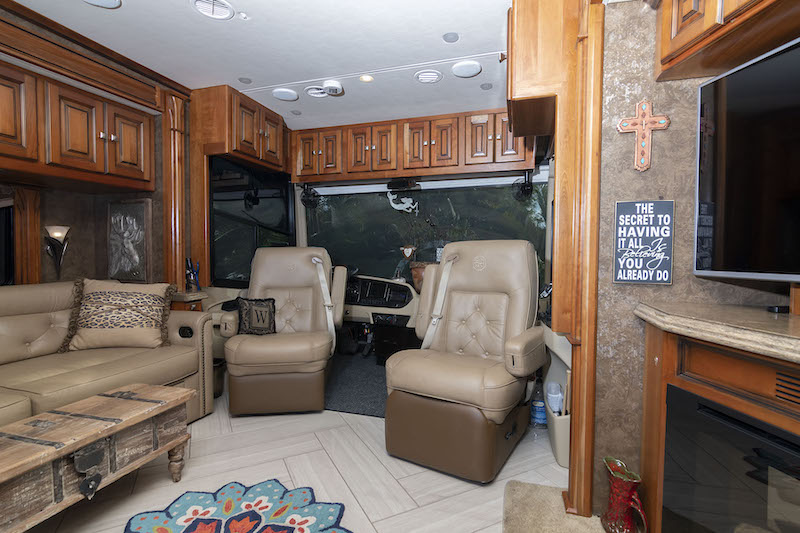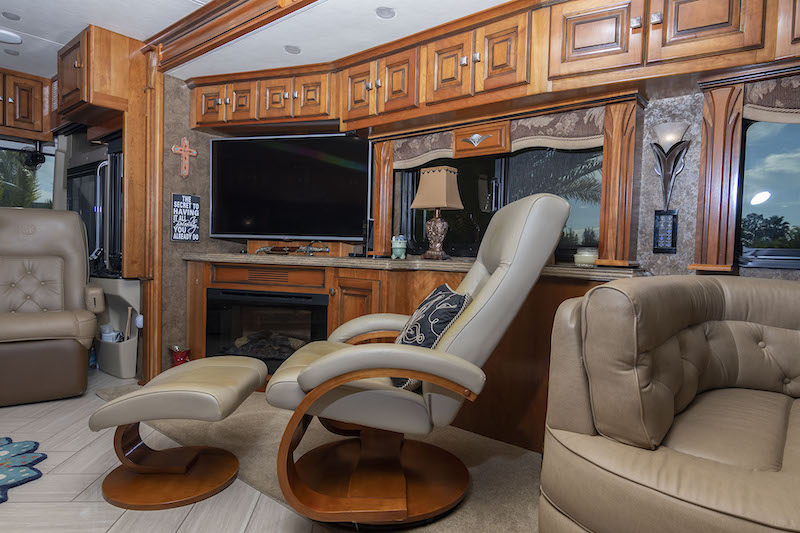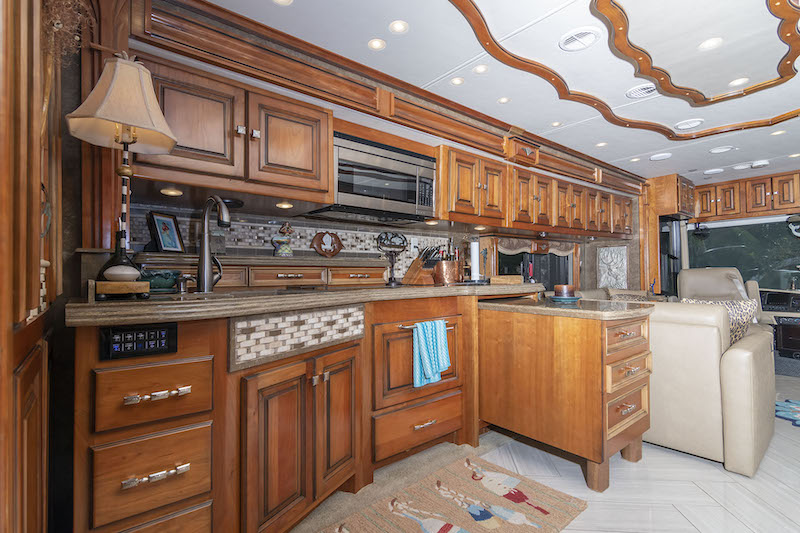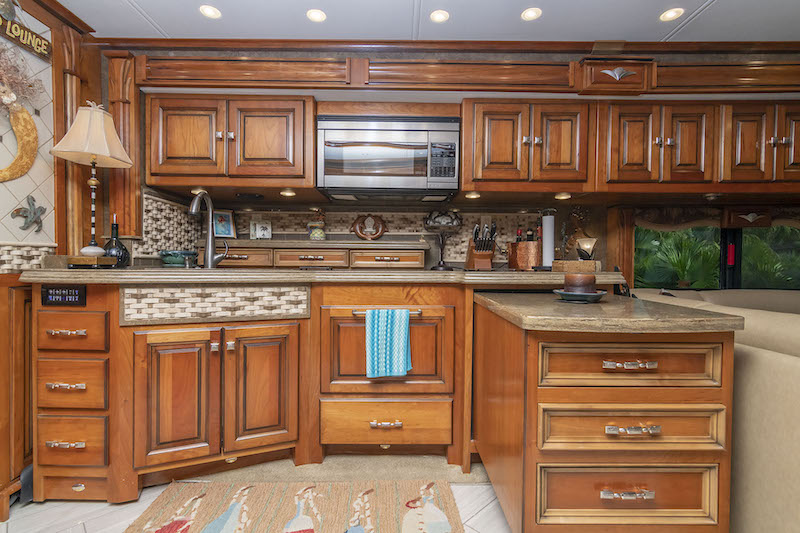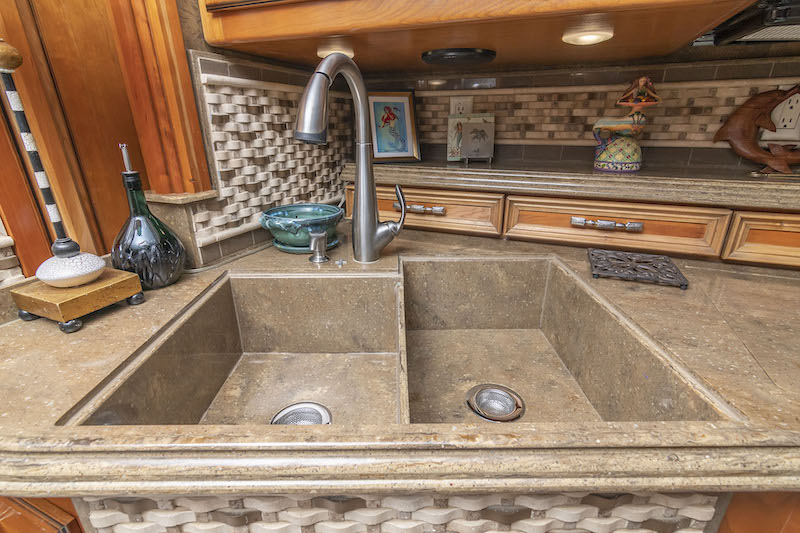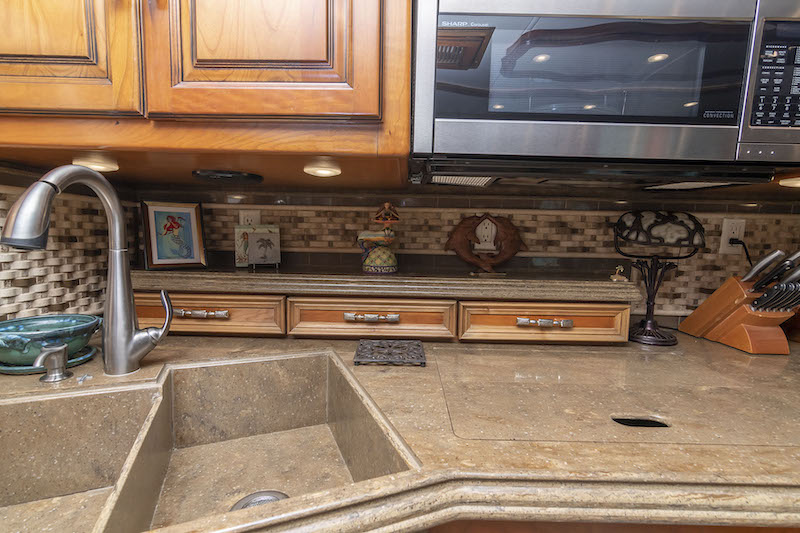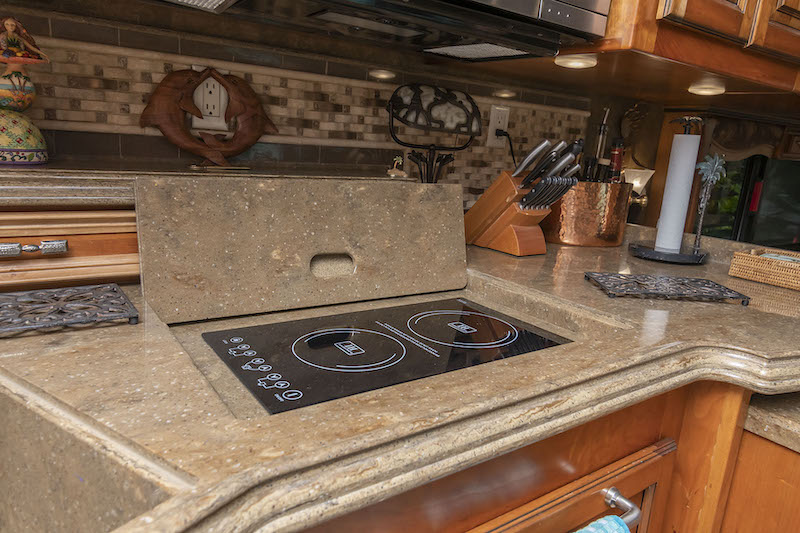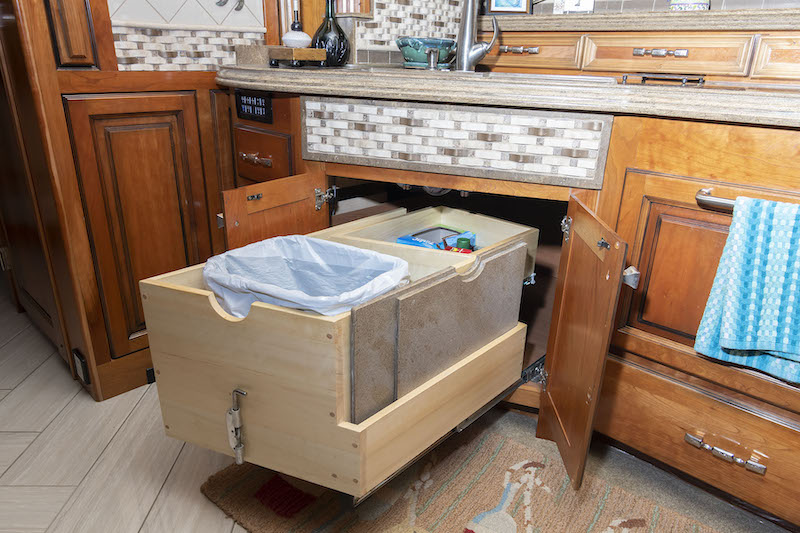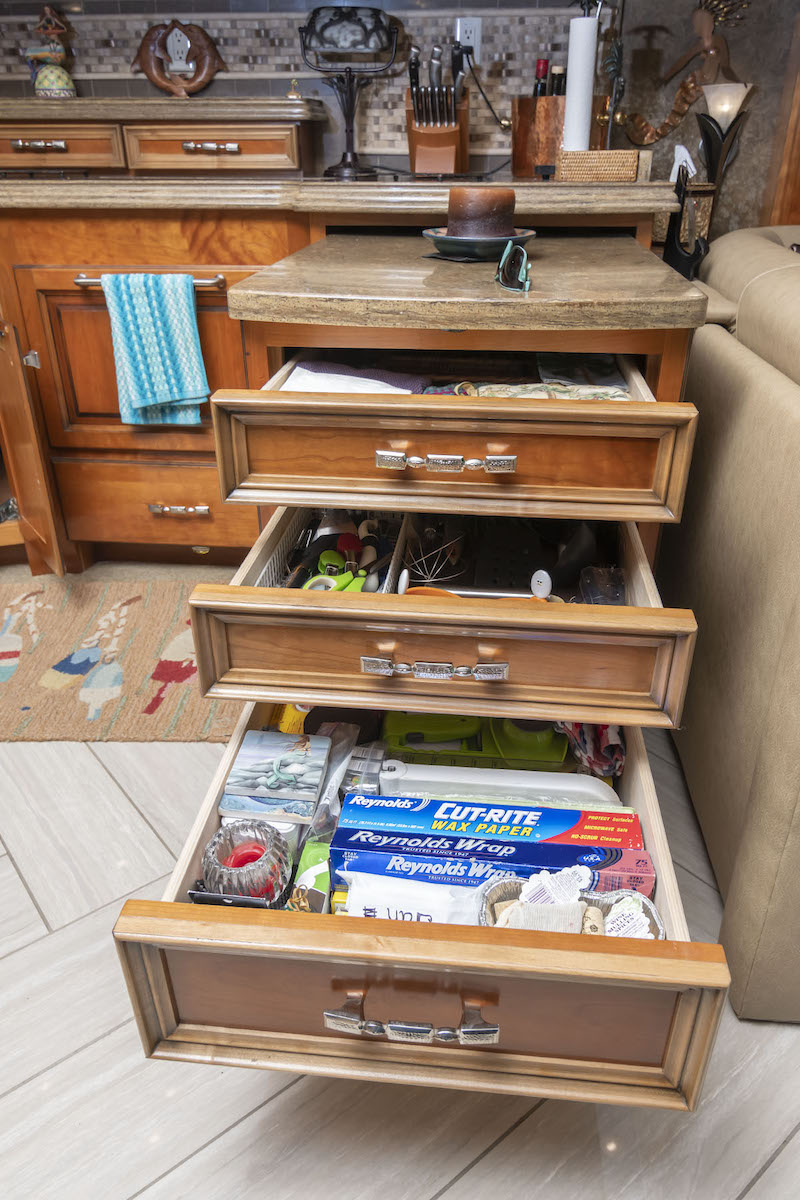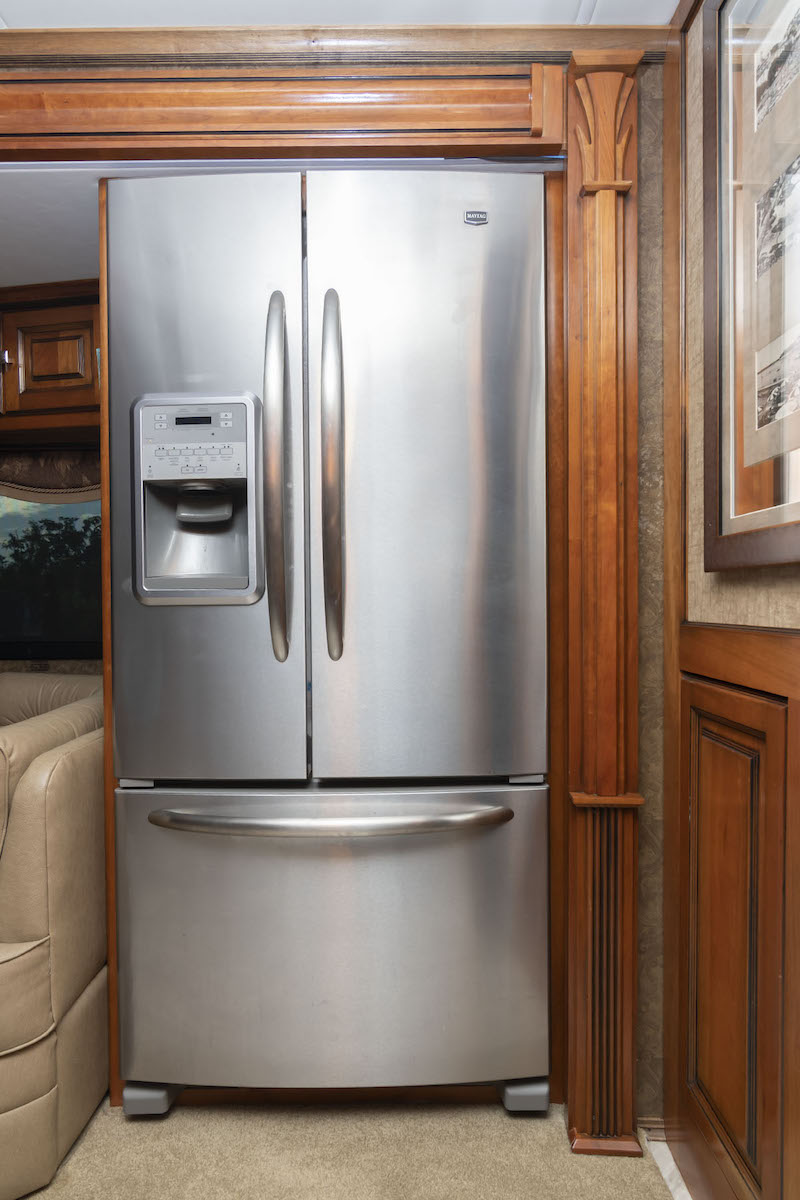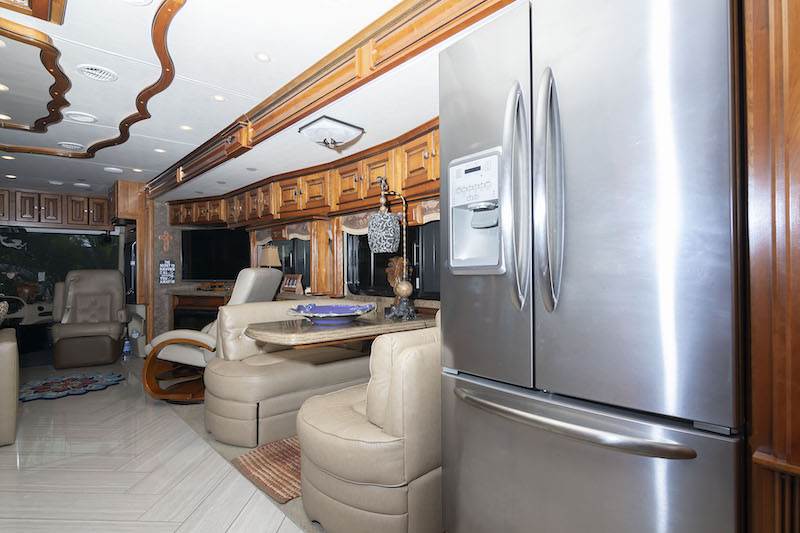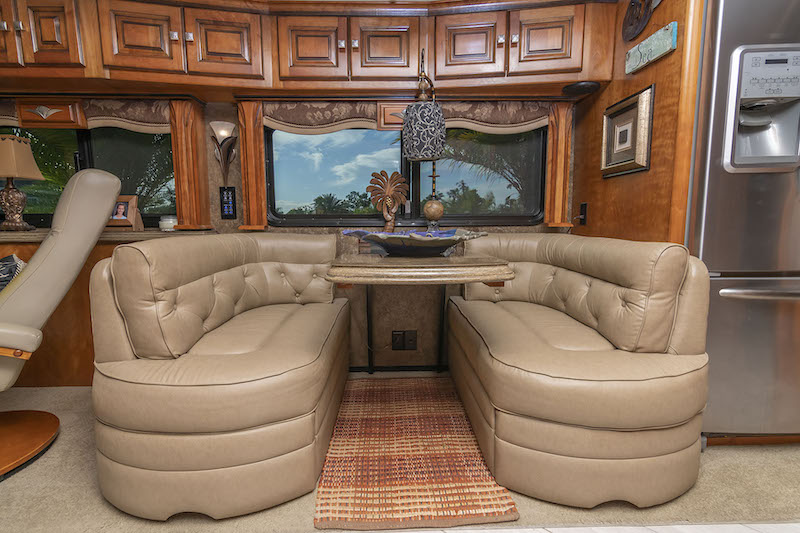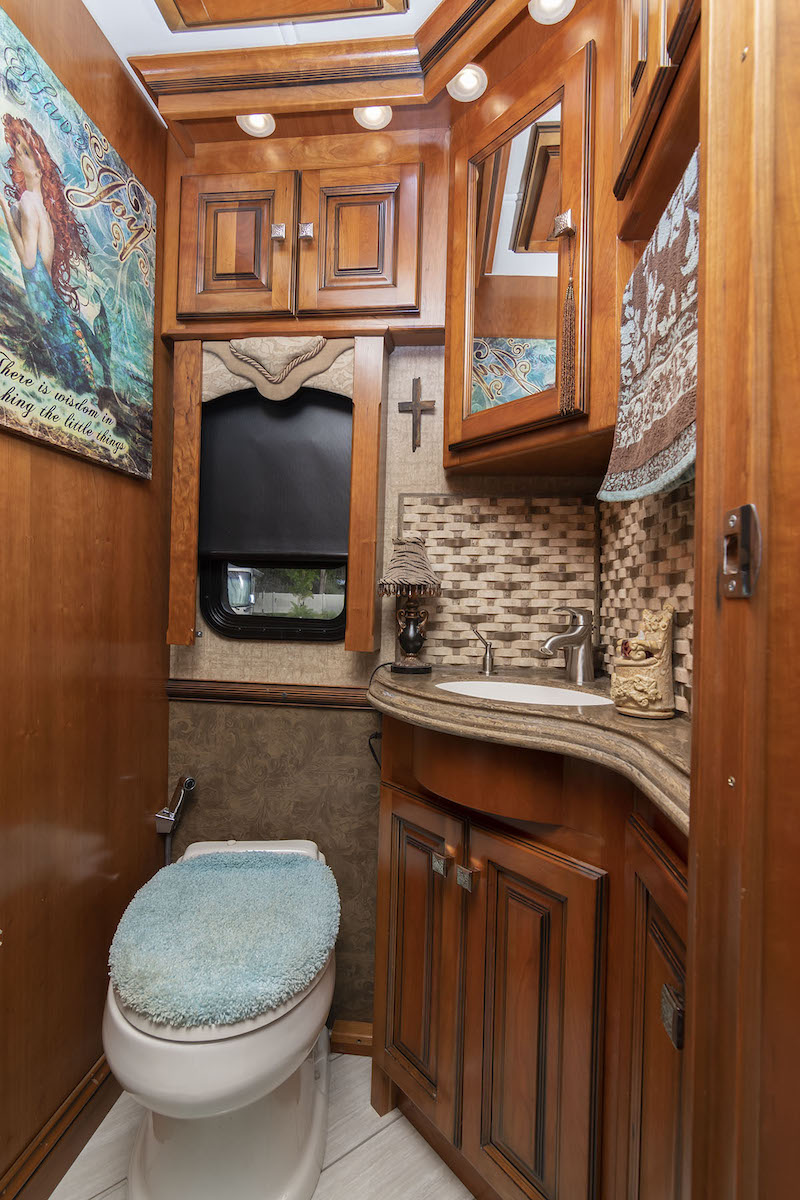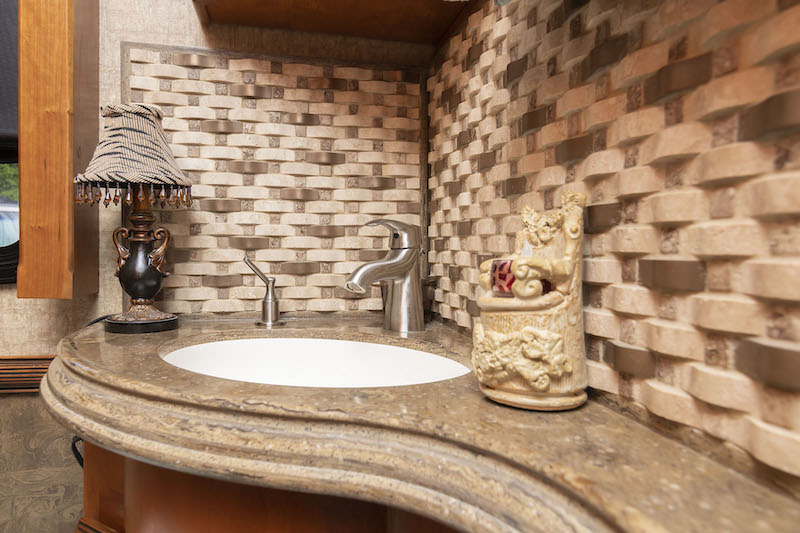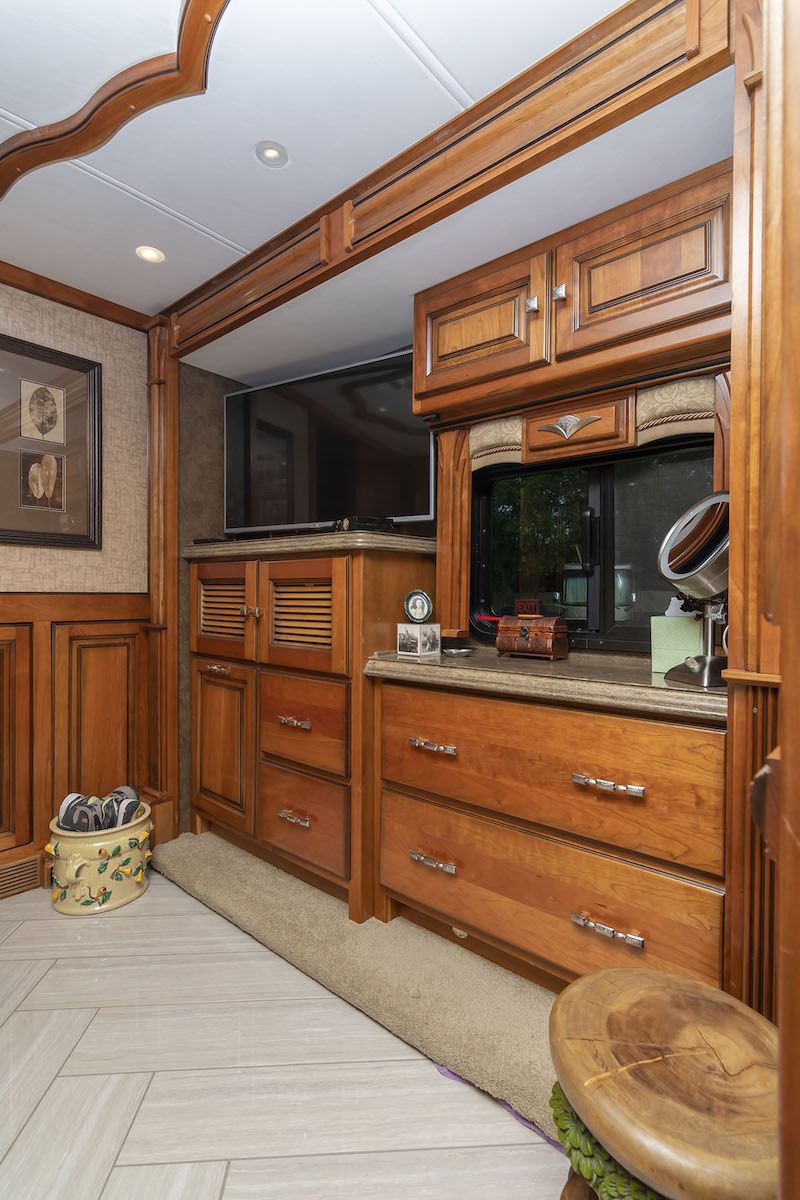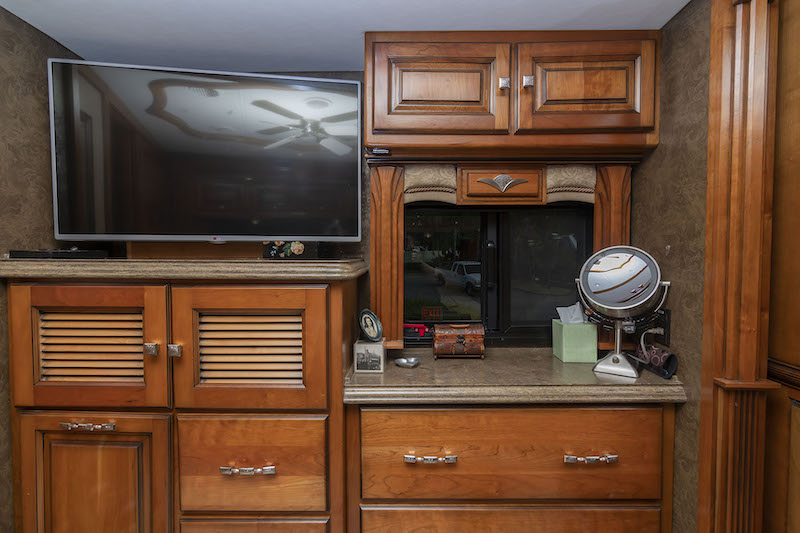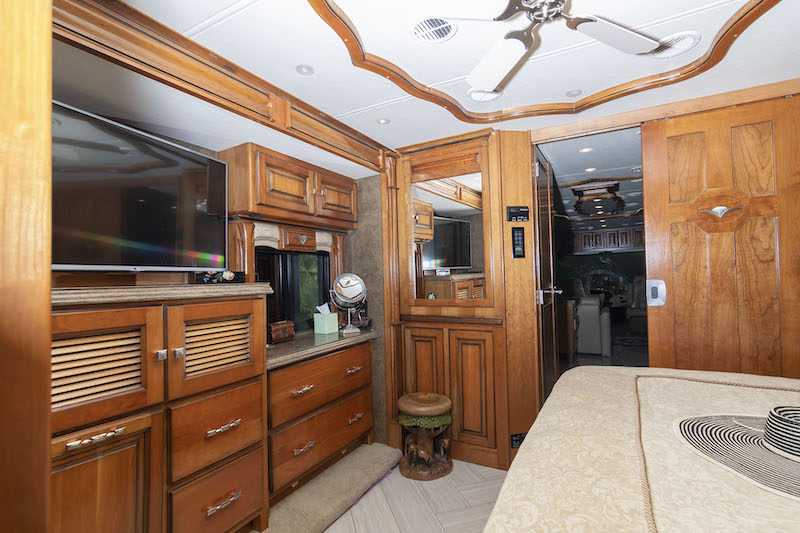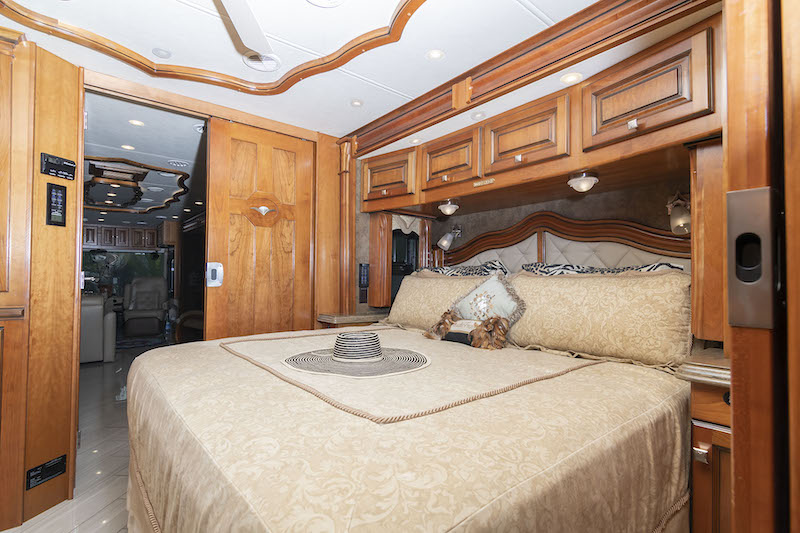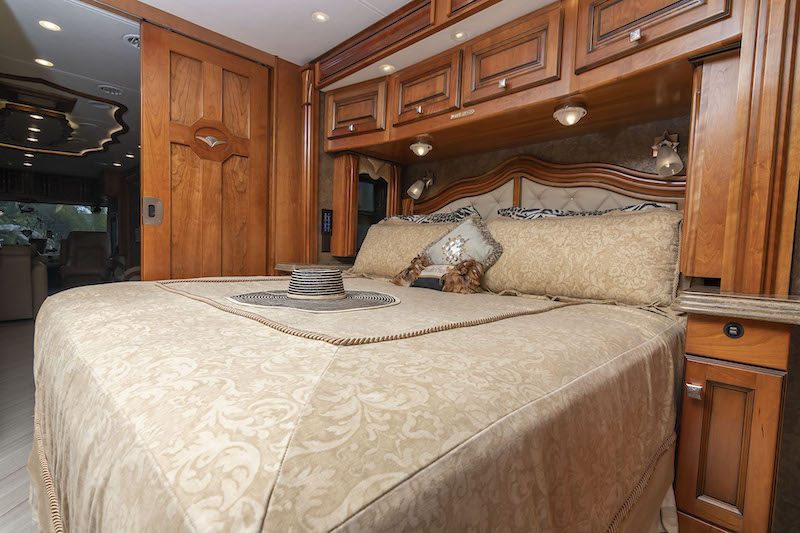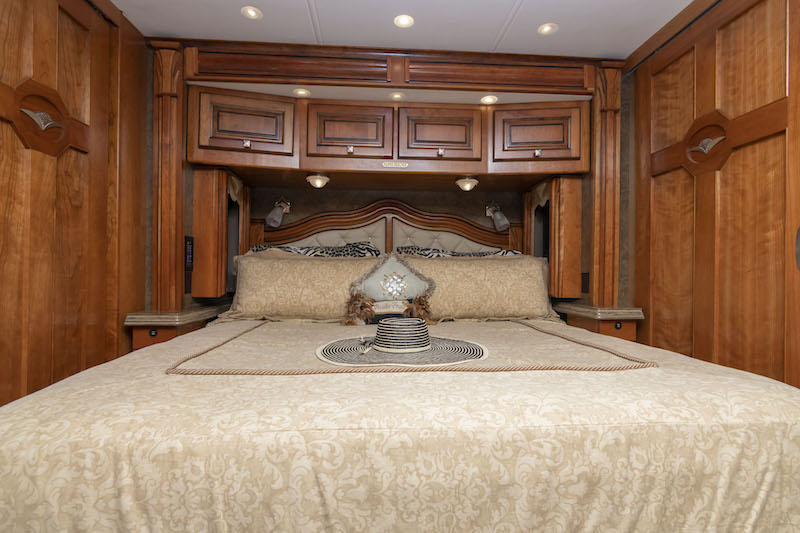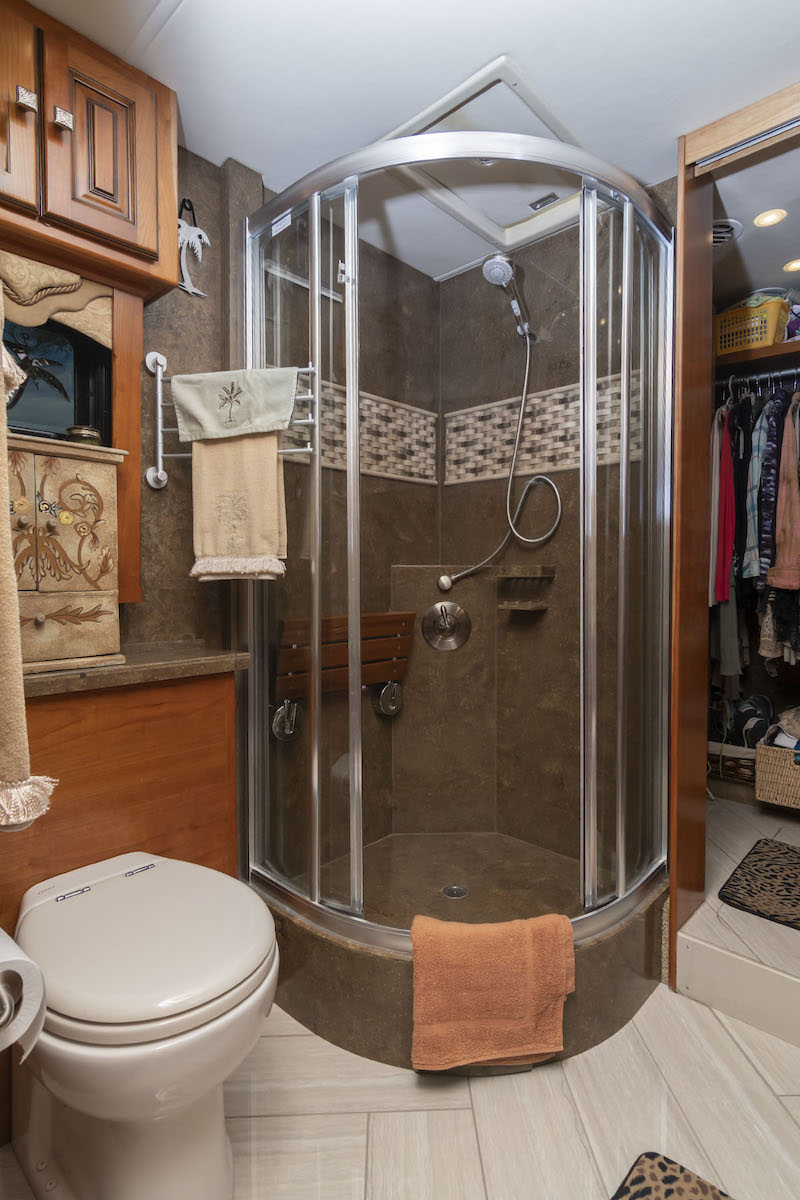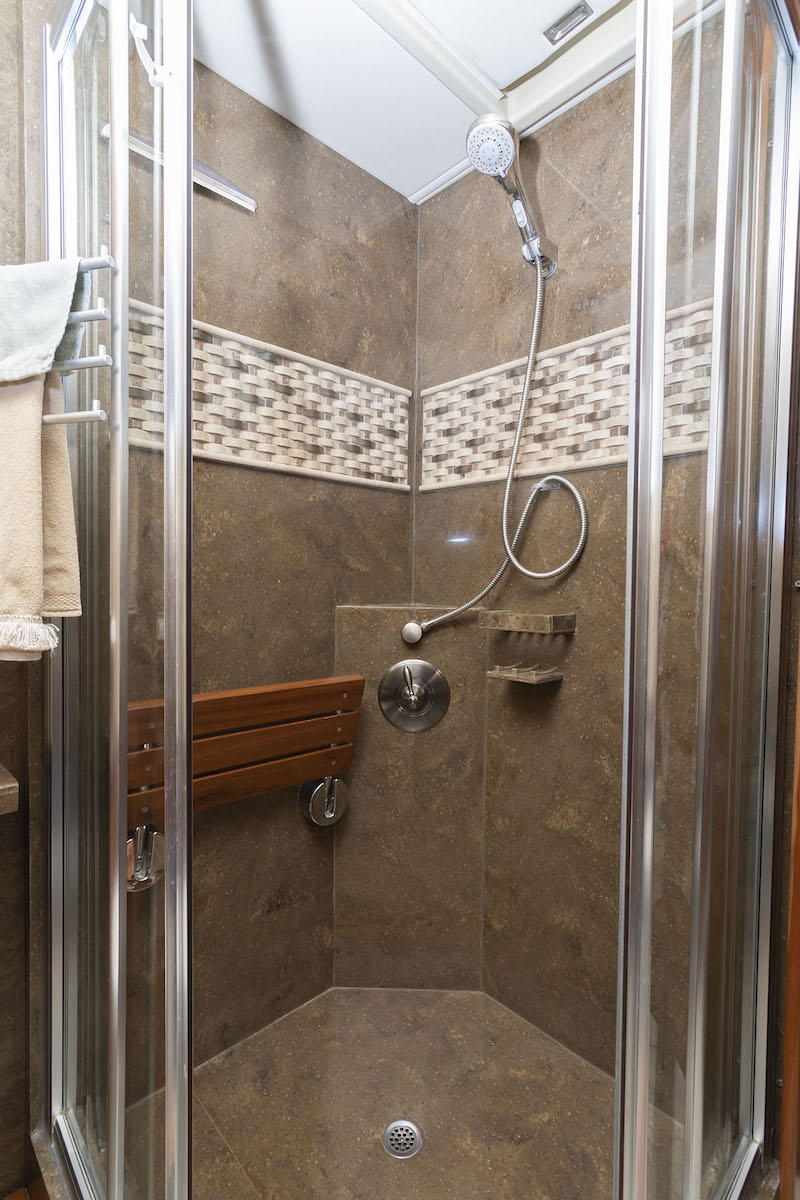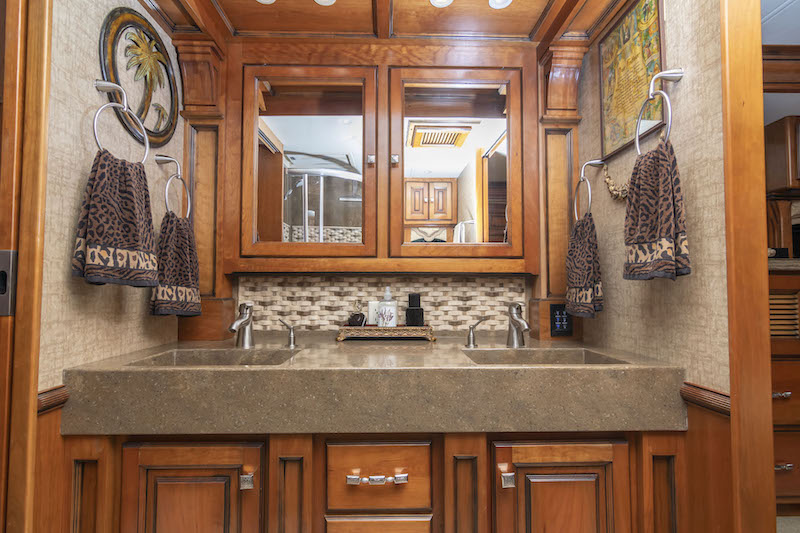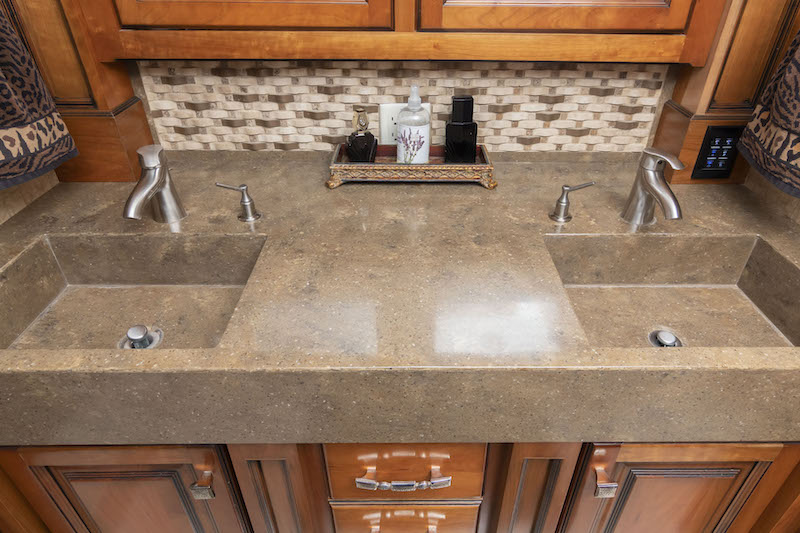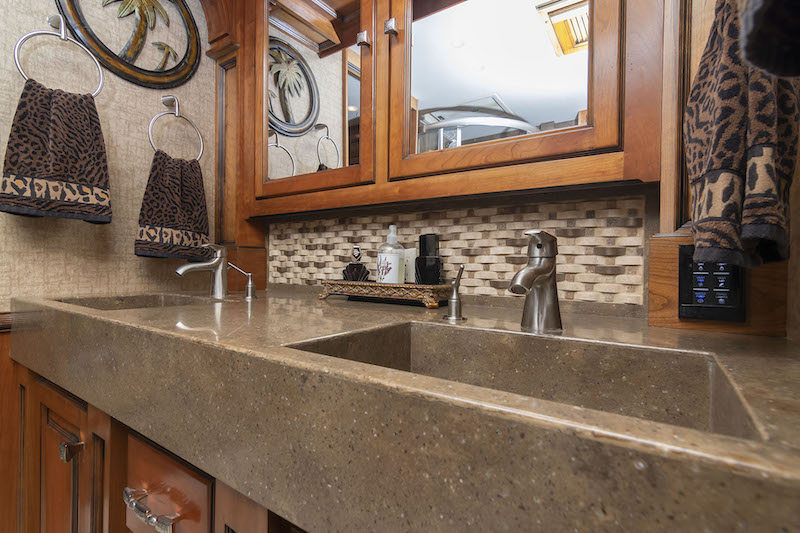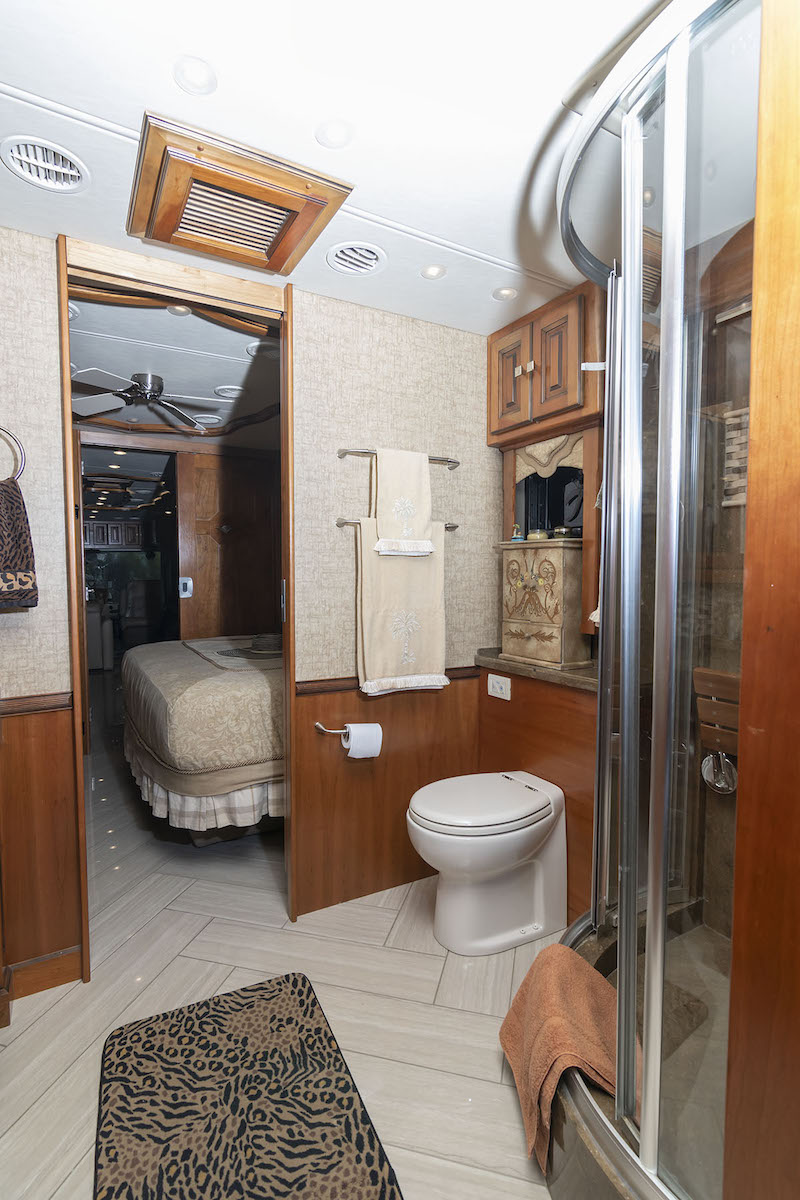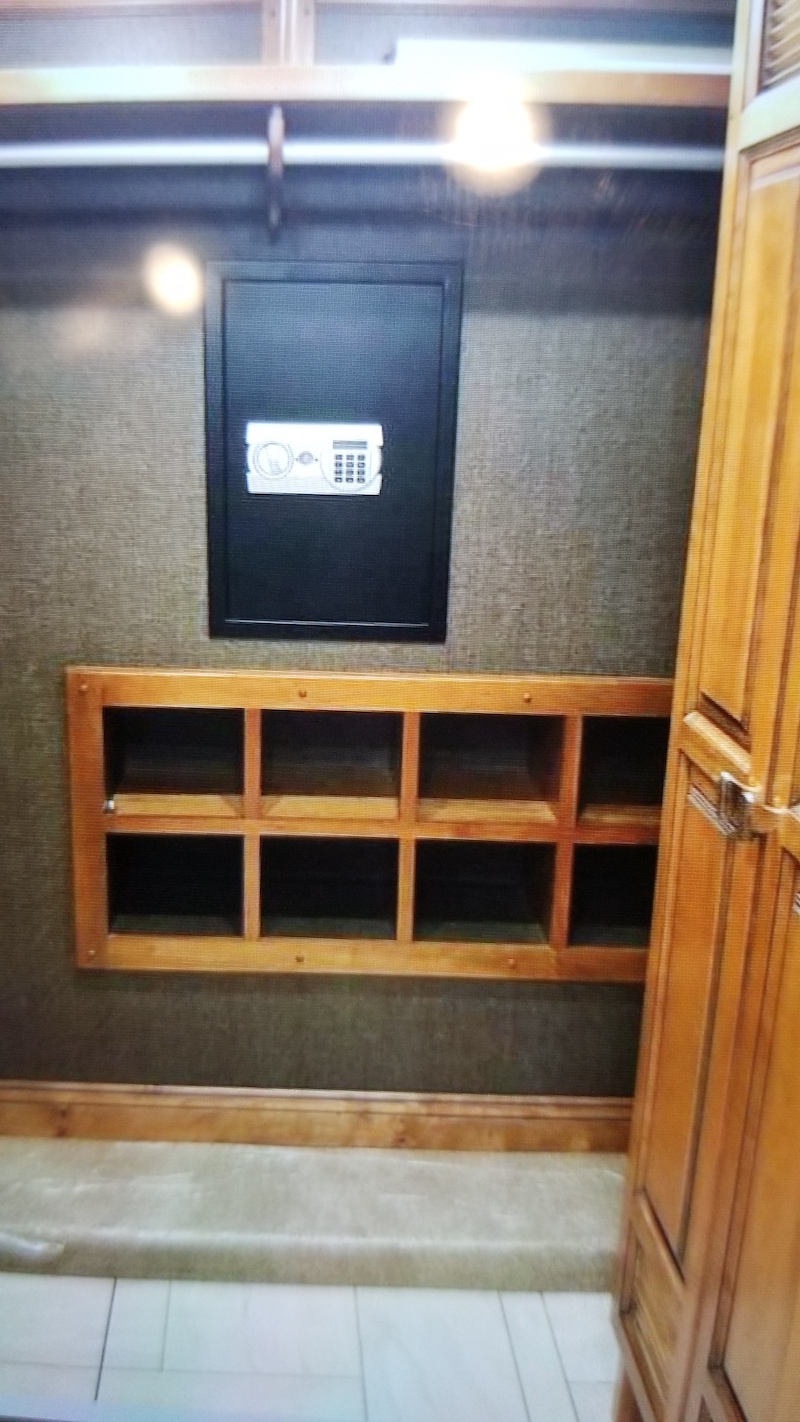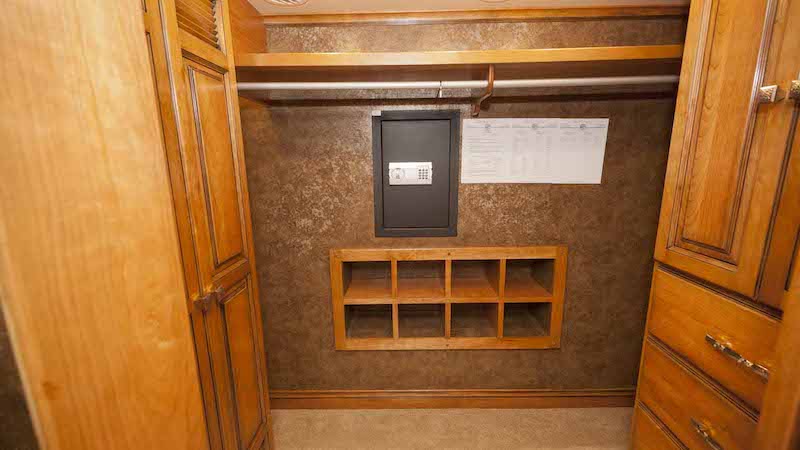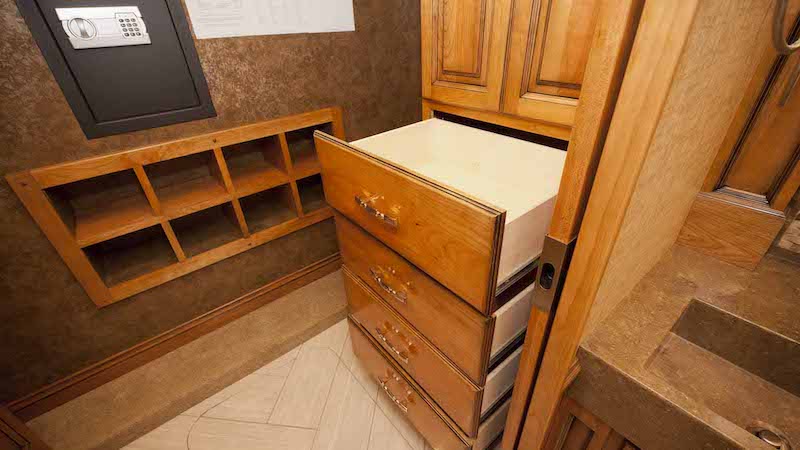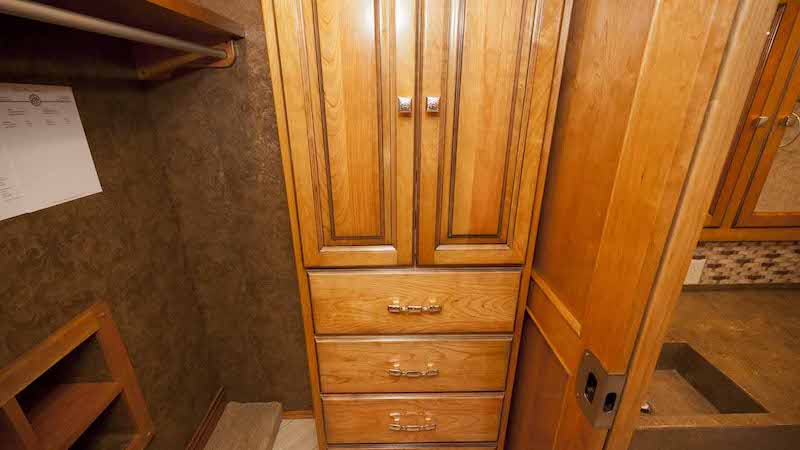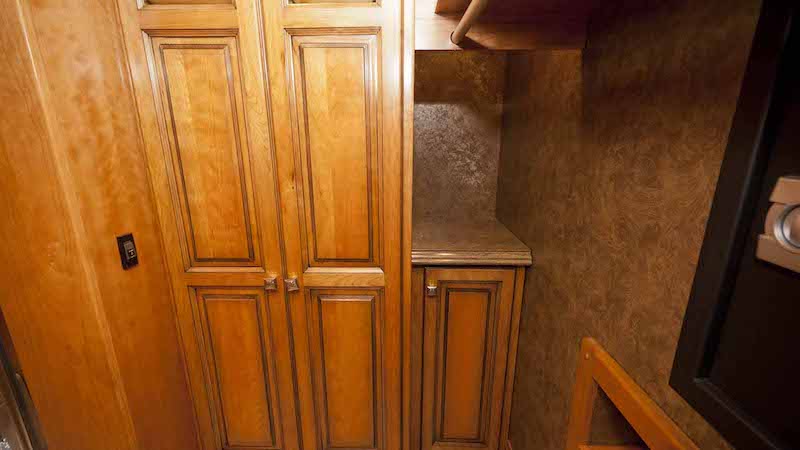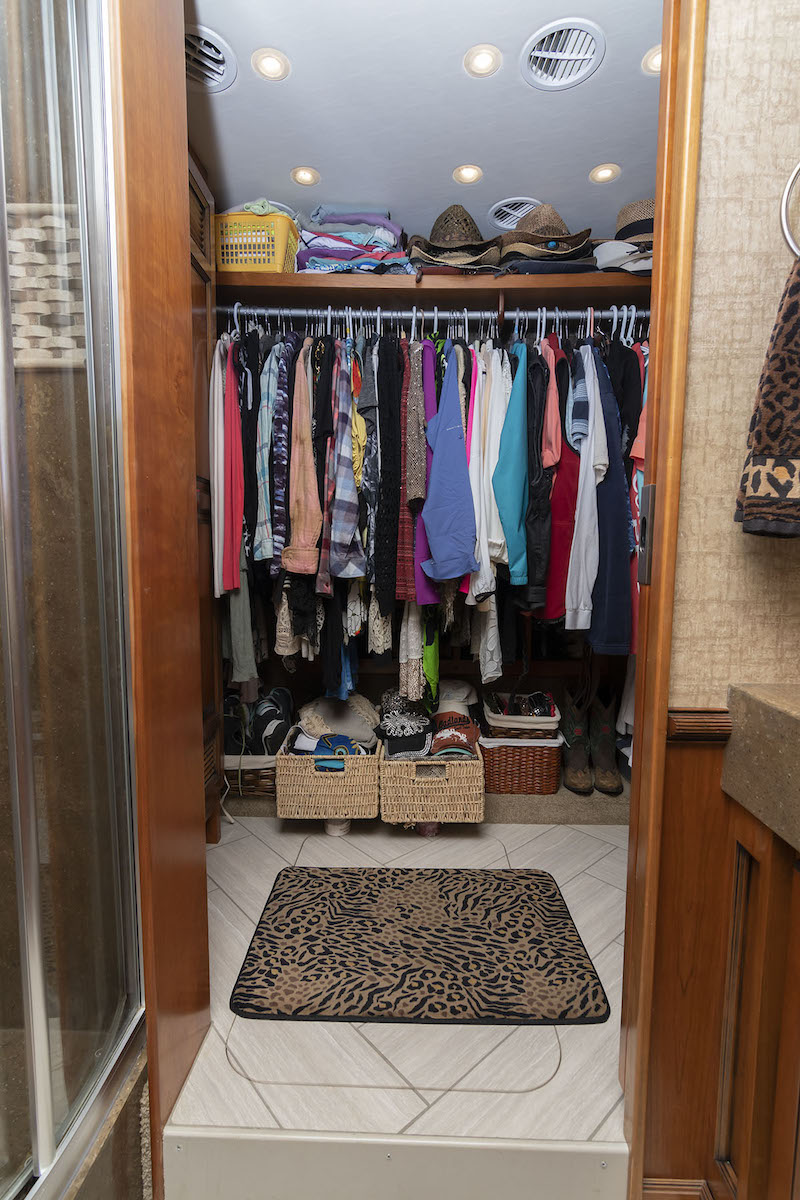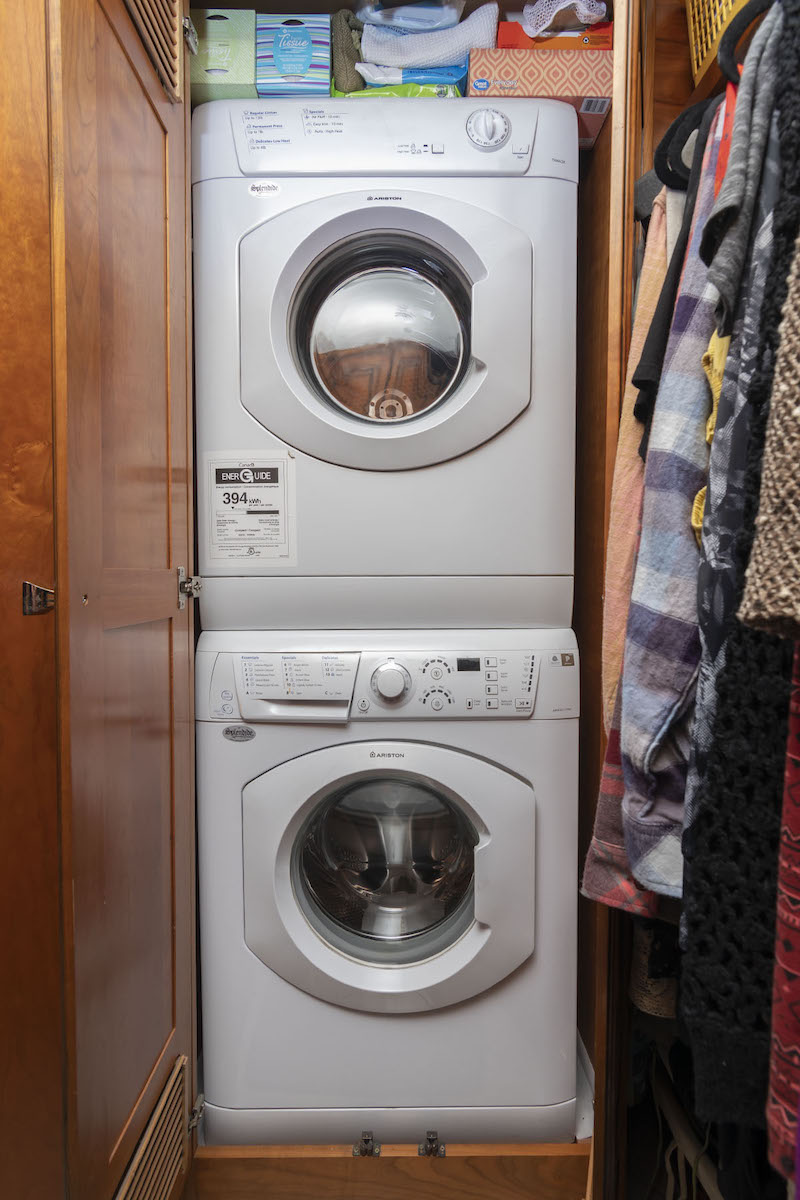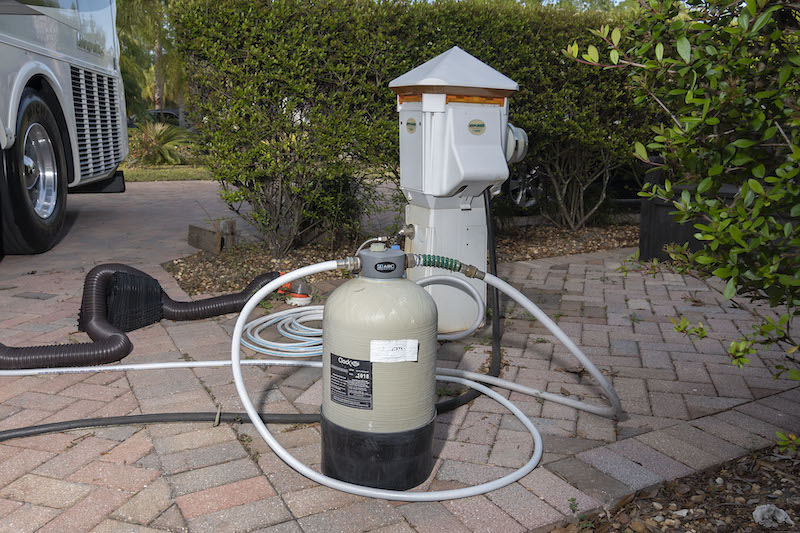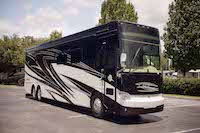 For Additional Information Please Contact :
Cindy Green
Motorhome Finders
888-783-4009 or 813-783-4000 or Email