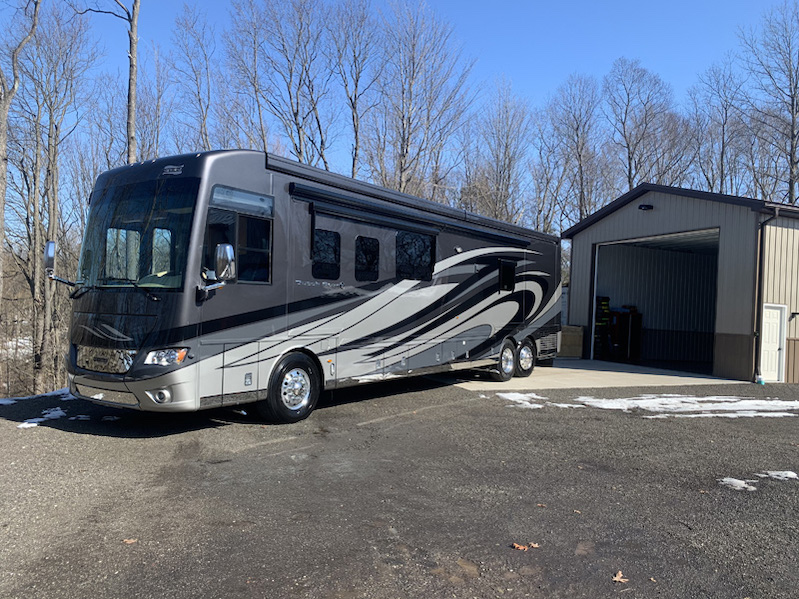 2014 Newmar Dutch Star 4327
Triple Full Wall Slide
$279,900
12,000 miles
Erie, PA 
2018 Newmar Dutch Star 4327  Bath and a Half, 12,000 miles, Triple Full Wide Slide out, Spartan K2 Chassis, 450hp Cummins, 10.0kW Onan Diesel Generator, (2) Nova Girard Back-to-Back Power Awning package, Pass thru Storage Tray, Large Storage Tray, RV SaniCon Macerator, Dometic 2.8 Freezer on Slide Tray, Central VAC with tool kit, Upgrade 15M BTU AC's with heat pumps, Hot Water Line to Generator, Chrome Locking, Keyless Entry with Stainless Steel Trim, Transfer Switch with Surge Protector, Recessed Docking Lights, LED Lights under DS Slides, 32" LED TV in Compartmemt, Winegard RTT-20B In Motion SAT, WiFi Ranger SKY3 pack Router, Xite Radio with Rand McNally GPS, Sirius SAT Radio capability, 40" LED Front Overhead TV, Carmel Glazed Cherry Cabinetry, Heated Tile Flooring, All Electric (no LP), Televator with TV, Sleeper Sofa with Air Mattress, (2) Recliners, Dinette with Buffet, Energy Management, Power MCD Shades, Dishwasher, Whirlpool Residential Refrigerator, 2000 watt Modified Pro Inverter, Induction Cooktop, Whirlpool Stack Washer/Dryer, Power Retracting Bed with Air Mattress, Solid Surface Galley Sink, Patio Hammock package, Flag Pole Bracket, Storage Shelves in rear closet, One Owner. Spotless with not a mark.  Stored Inside.
450hp Cummins
Spartan 
Allison MH3000
10kW Onan Diesel w/Auto start
2000 modified Sine Wave
Cobblestone
Sedona
Carmel Glazed Cherry
(3) 15M BTU AC's w/heat pumps
Oasis Diesel Hydronic Heat
Triple Full Wall Slide
Sleeps 4
Tows 15,000 lbs.
Options
Carmel Glazed Cherry
Spartan Chassis
Elec. Tile below Tile
(3) 15M BTU AC's w/heat pump
Energy Management
10kW Onan Diesel Generator
All Electric
Induction Cooktop
Whirlpool Res. Refrigerator
Central VAC w/tool kit
Dishwasher in drawer
Dometic 2.8 Freezer on Slide
Sirius SAT Radio
Universal Remote
WiFi Ranger Sky3 Pack Router
Winegard RTT-20B Motion SAT
Xite Radio w/Rand McNally GPS
Stack Washer/Dryer
32" LED TV Ext. Compartment
40" LED TV in frnt Overhead
Combo Dinette w/Buffett
Hide-a-Bed Sofa w/Air Mattress
(2) Recliners
Power retracting Bed w/ Air Mattress
Solid Surface Bowl in Galley
Storage Shelves in rear cap
LED Lights under DS Slides
Recessed Docking Lights
Transfer SW w/Surge Protector
Power MCD Shades
RV SaniCon
Hot water line to Generator
Chrome Lock, Keyless Entry
Stainless Steel Ext. Trim
Flag Pole bracket
Large Storage Tray
Pass thru Storage Tray
Patio Hammock pkg
Girard pkg w/Nova Awnings
Tire Monitors
For Additional Information Please Contact :
Cindy Green
Motorhome Finders
888-783-4009 or 813-783-4000 or Email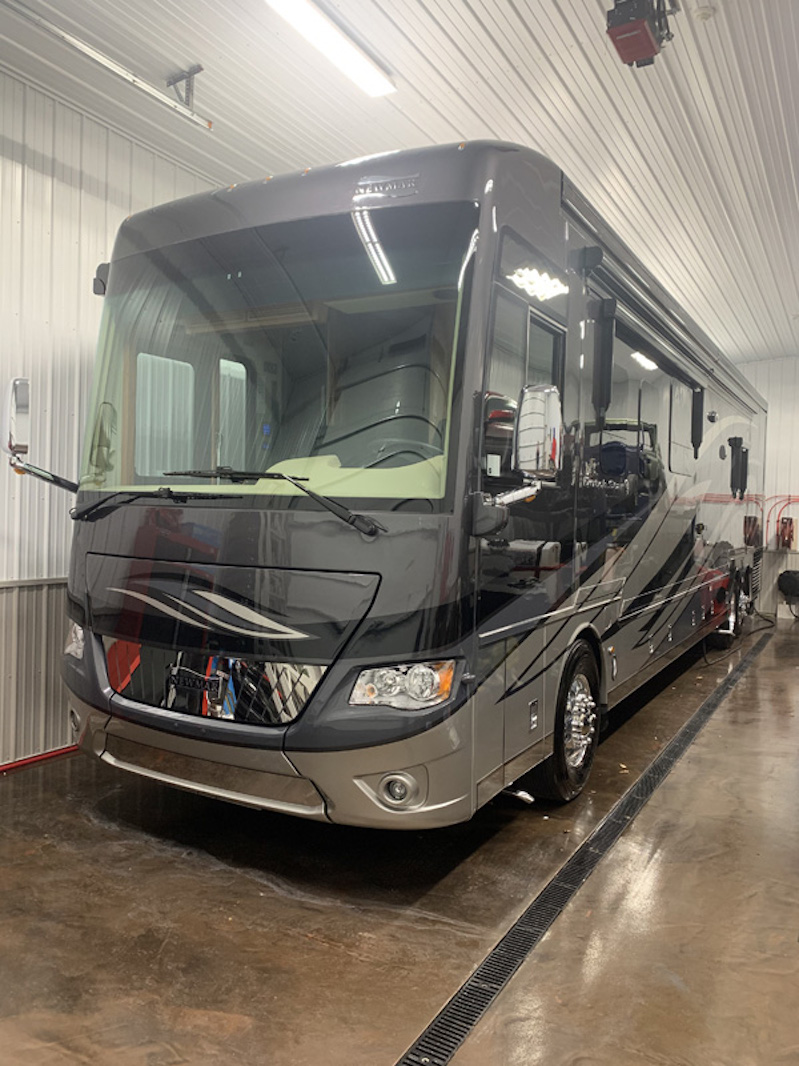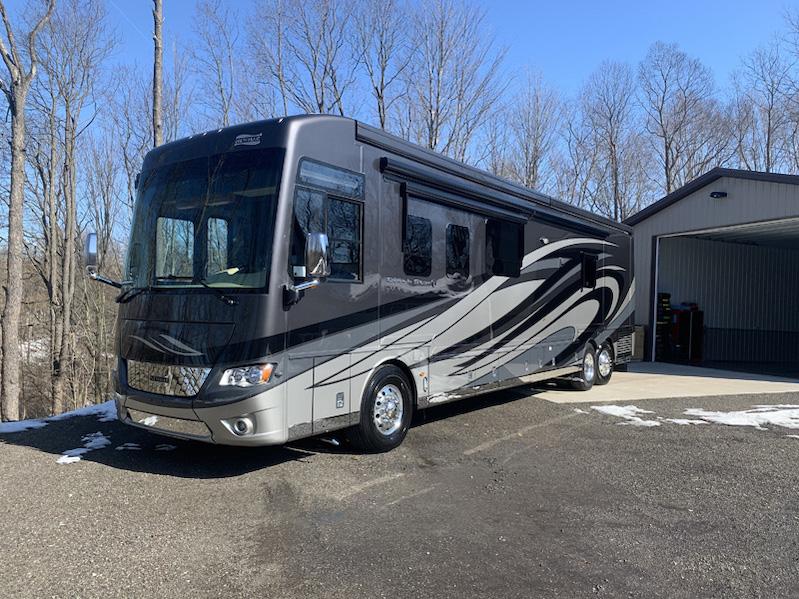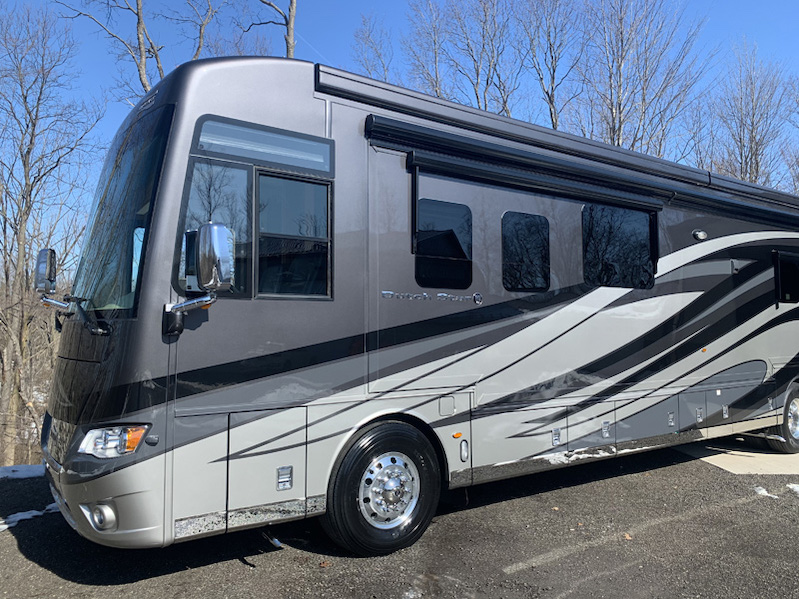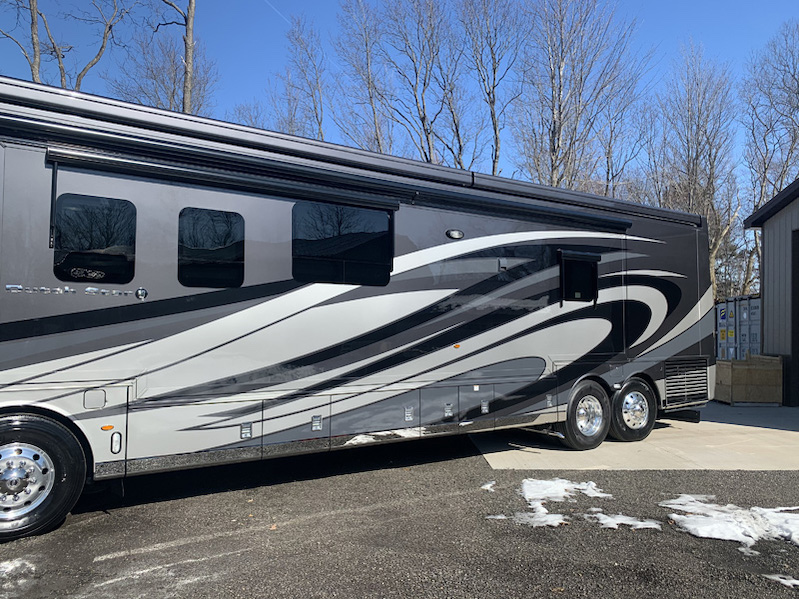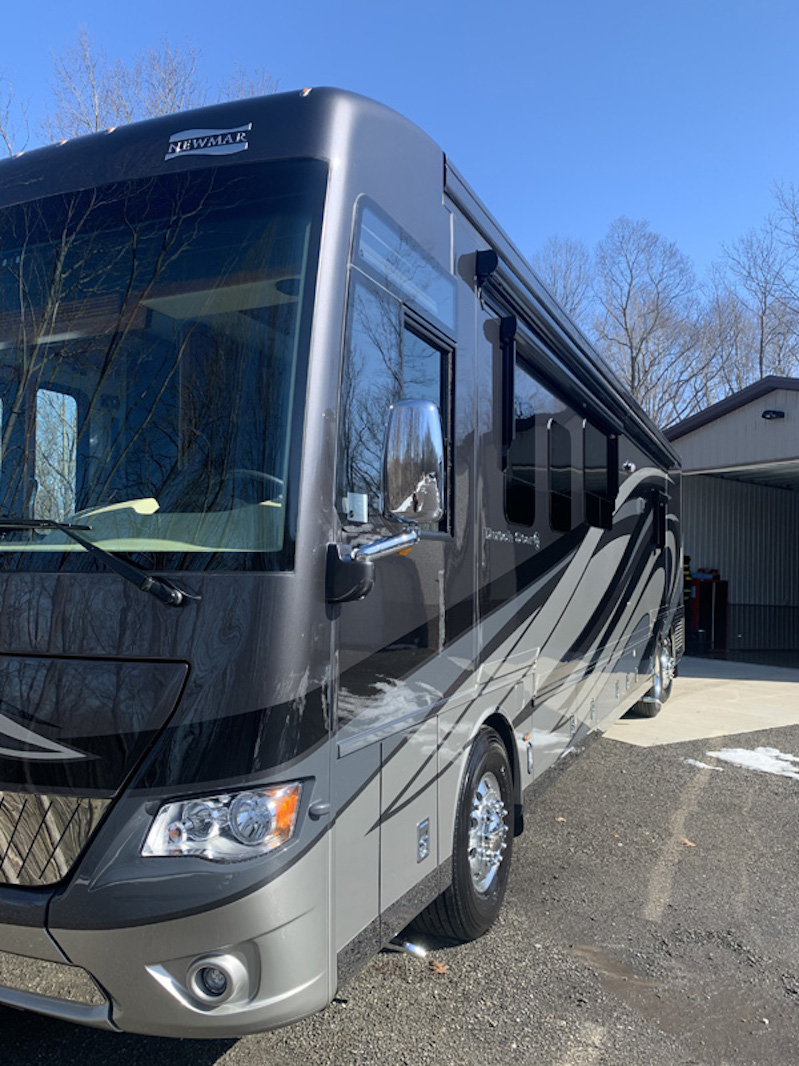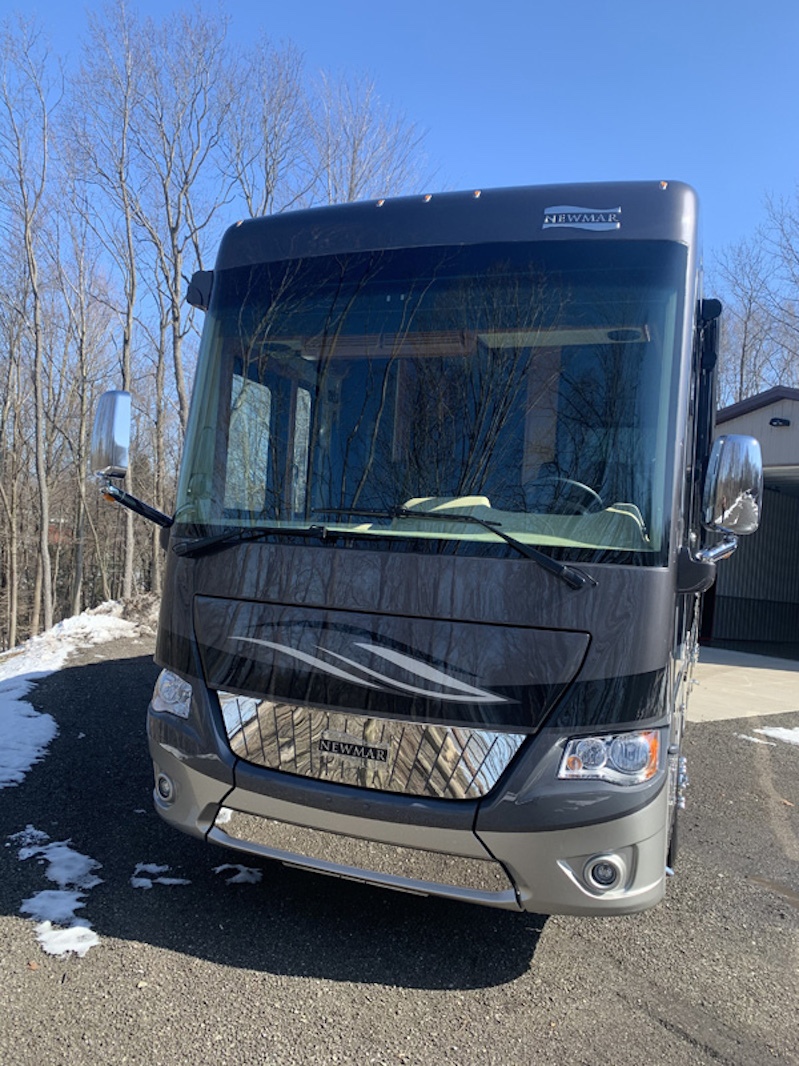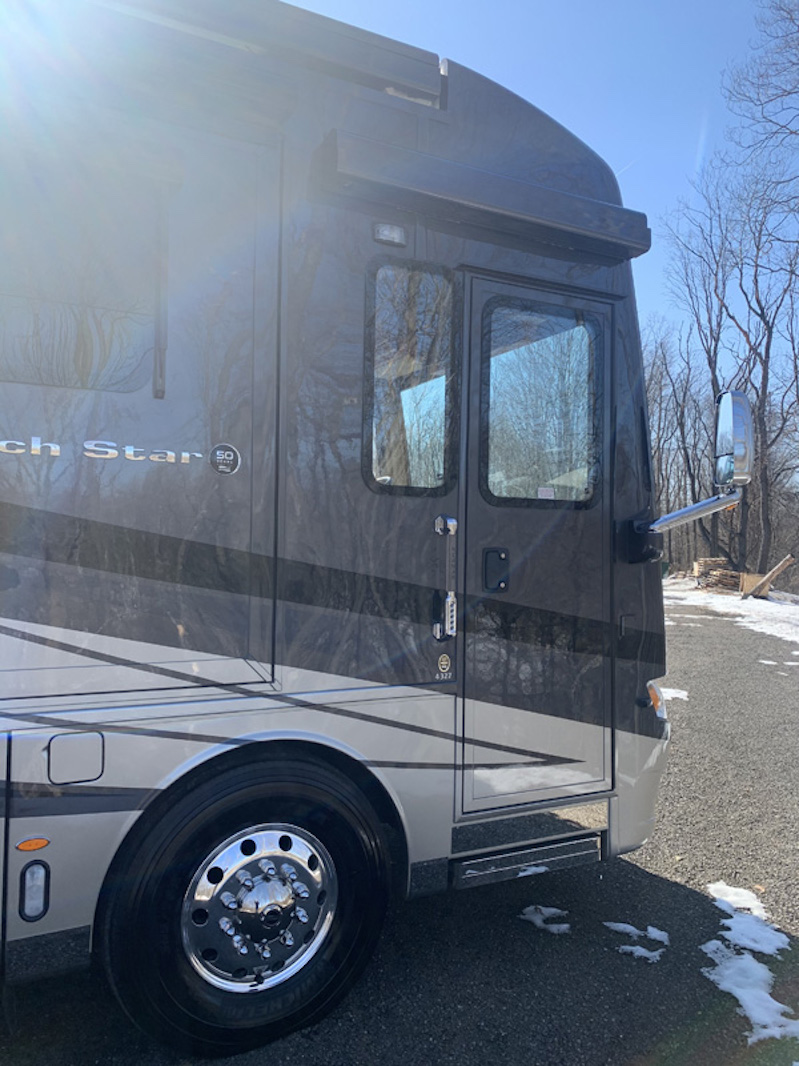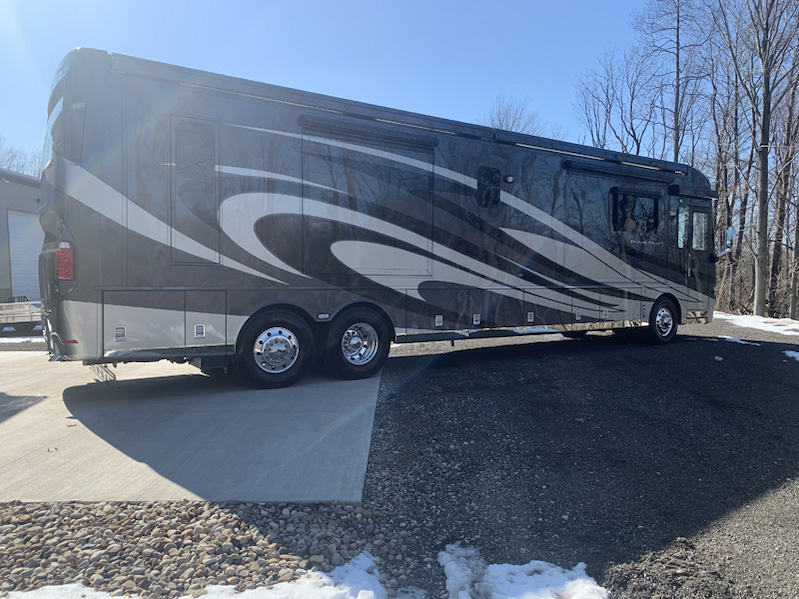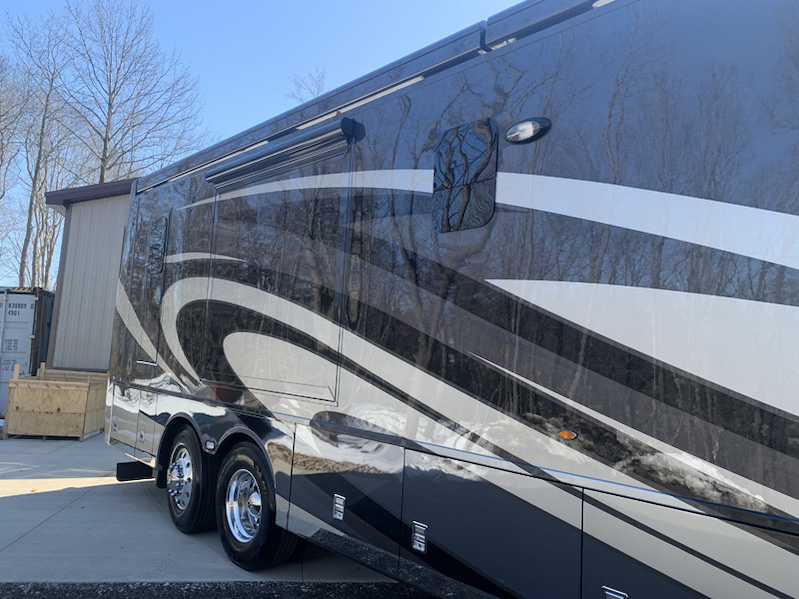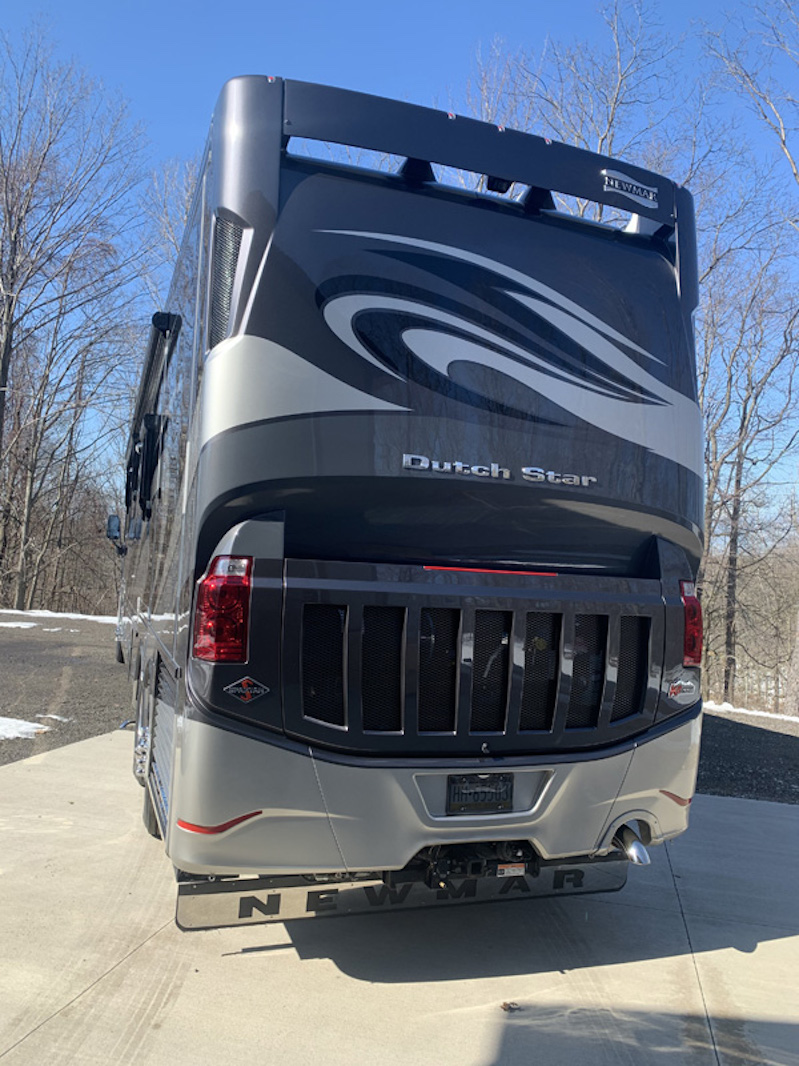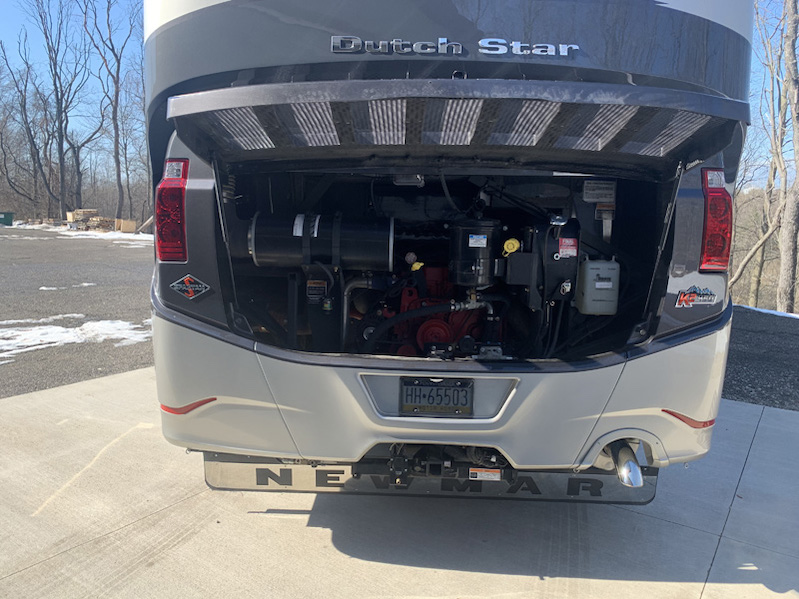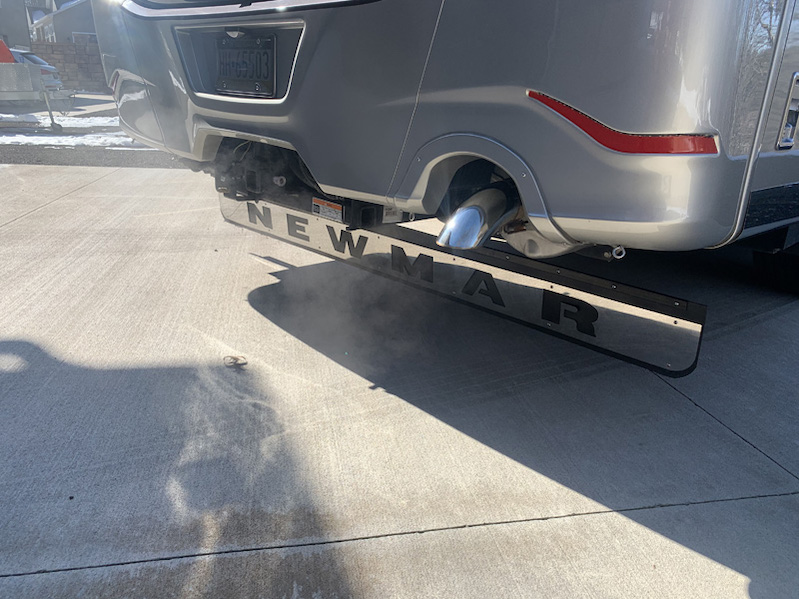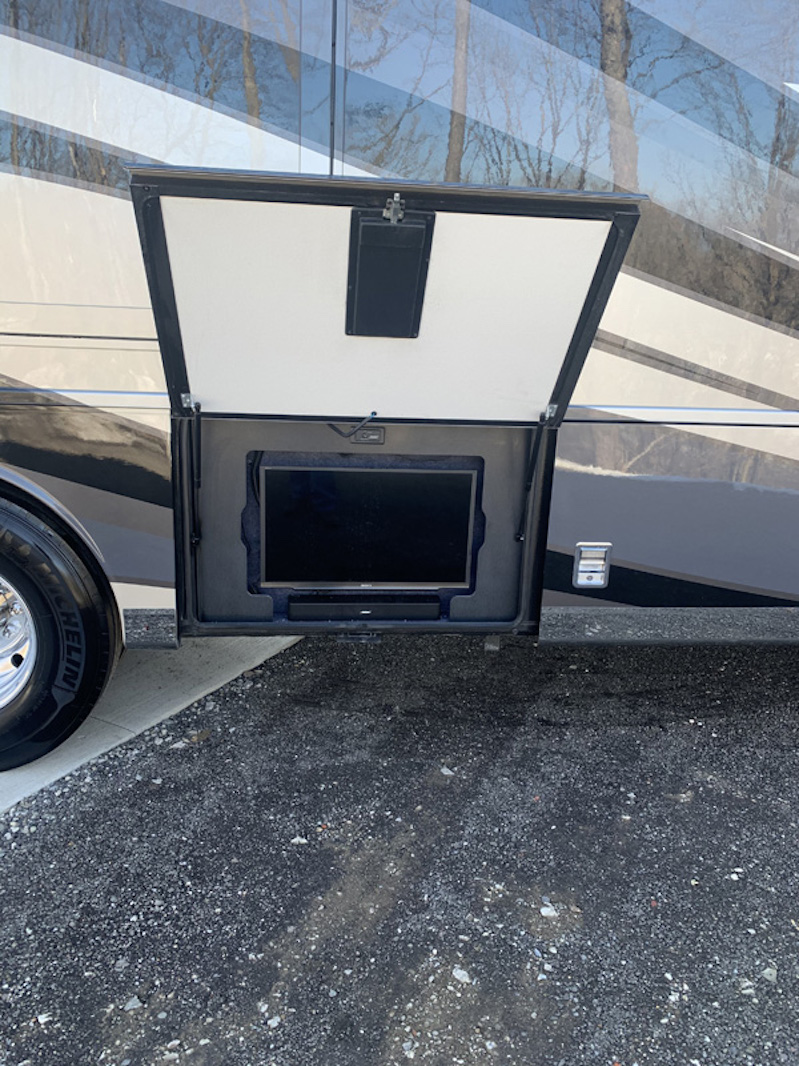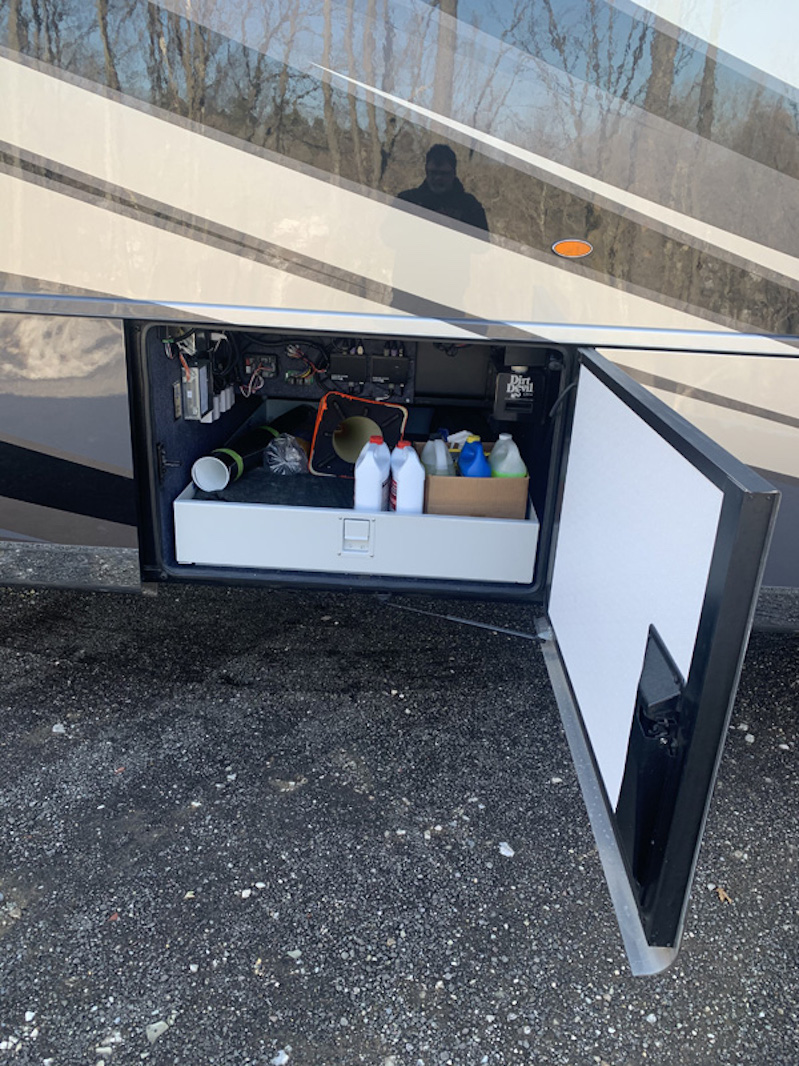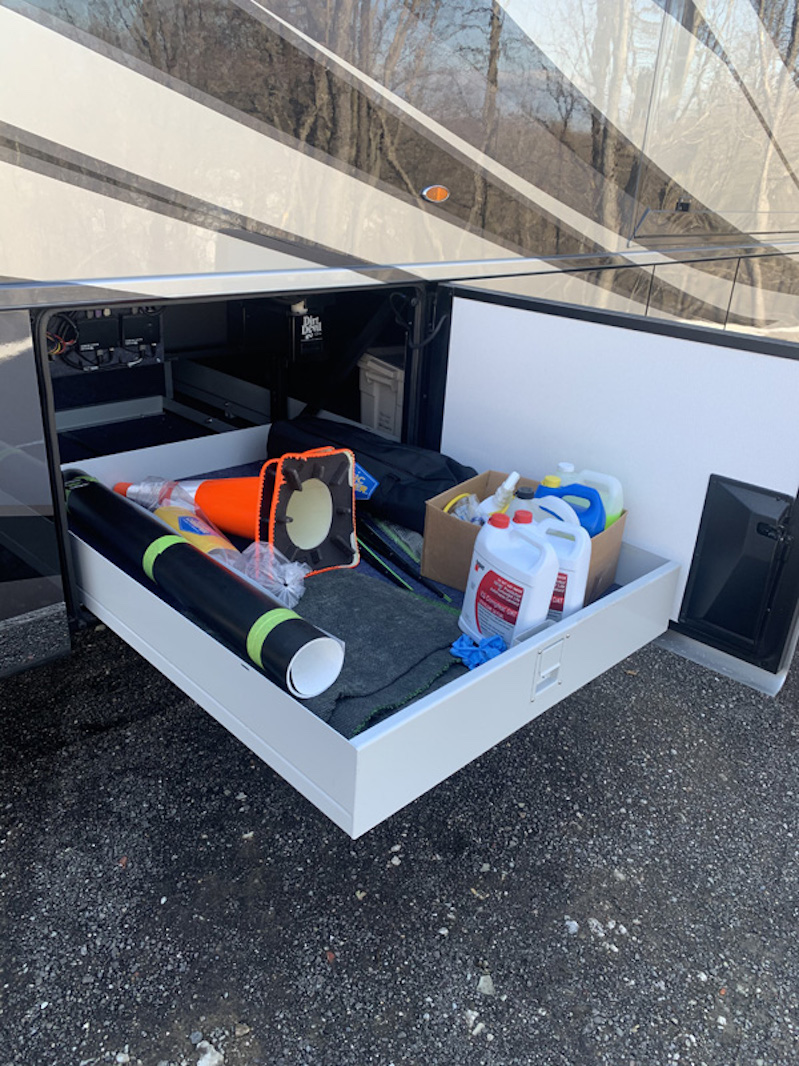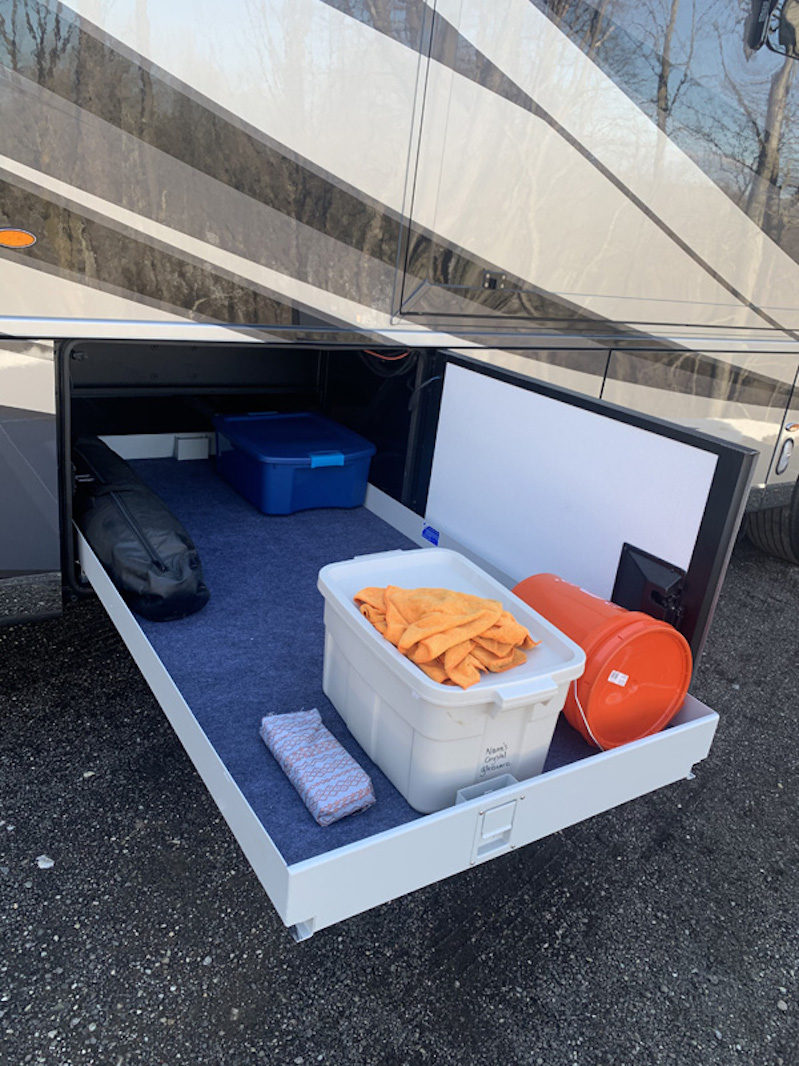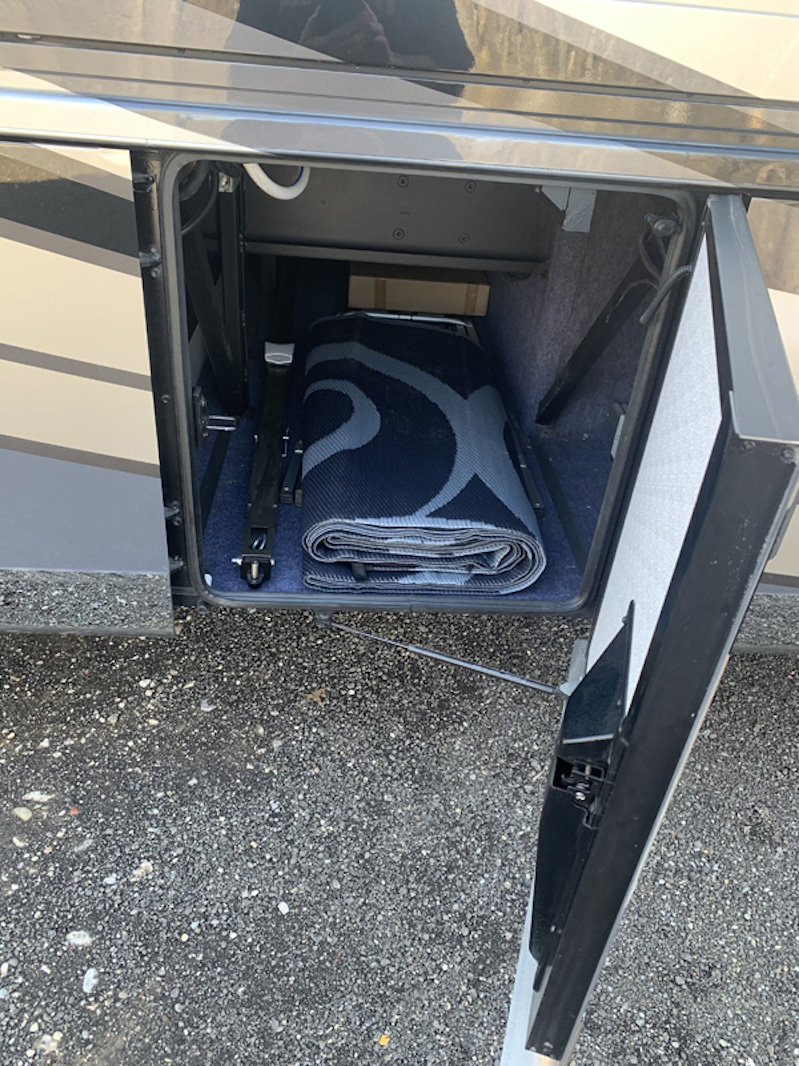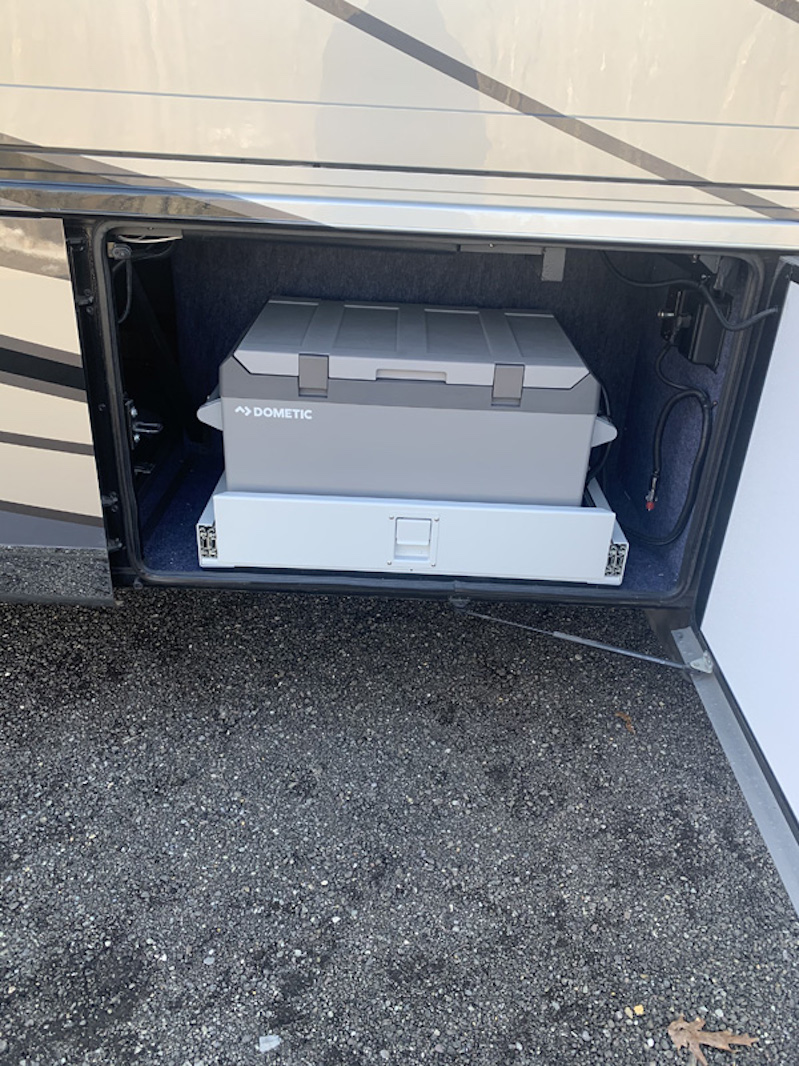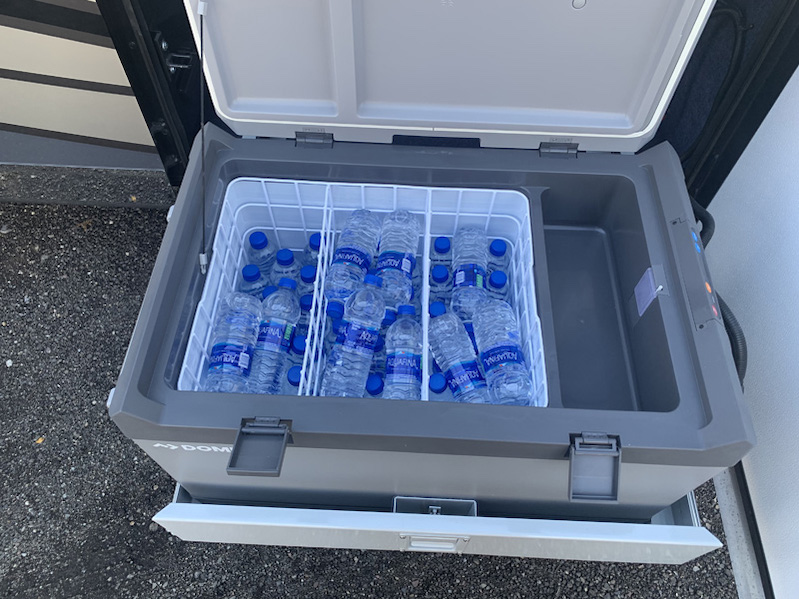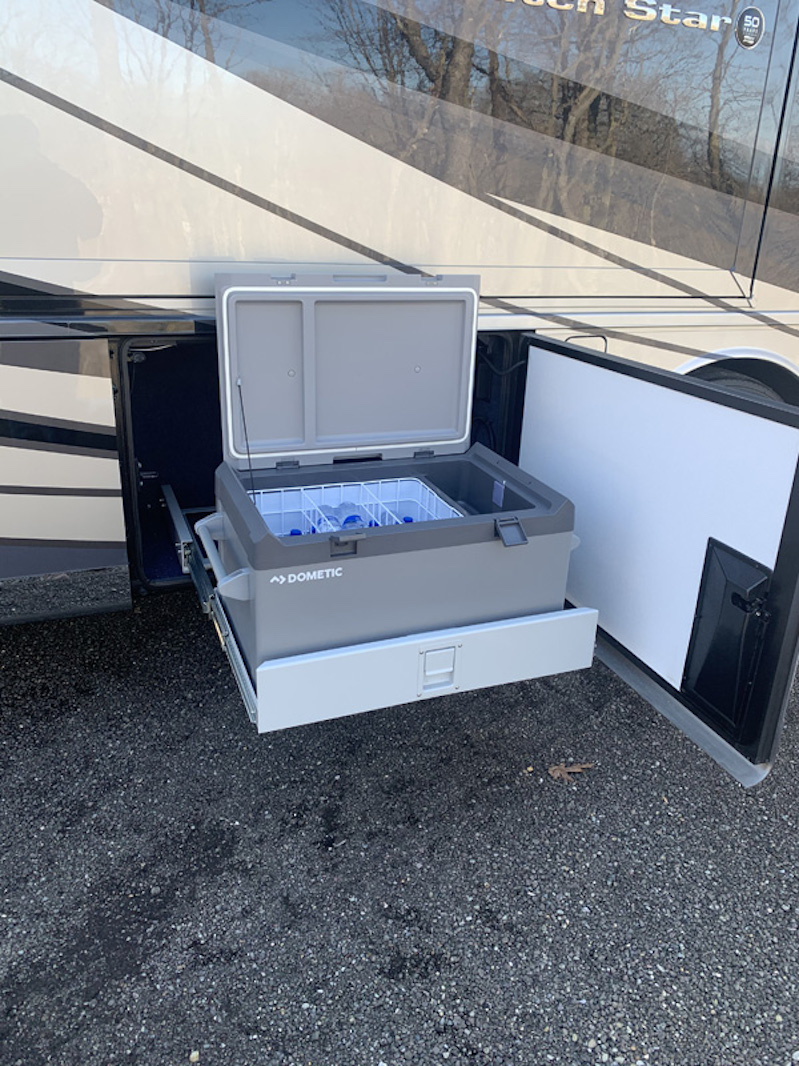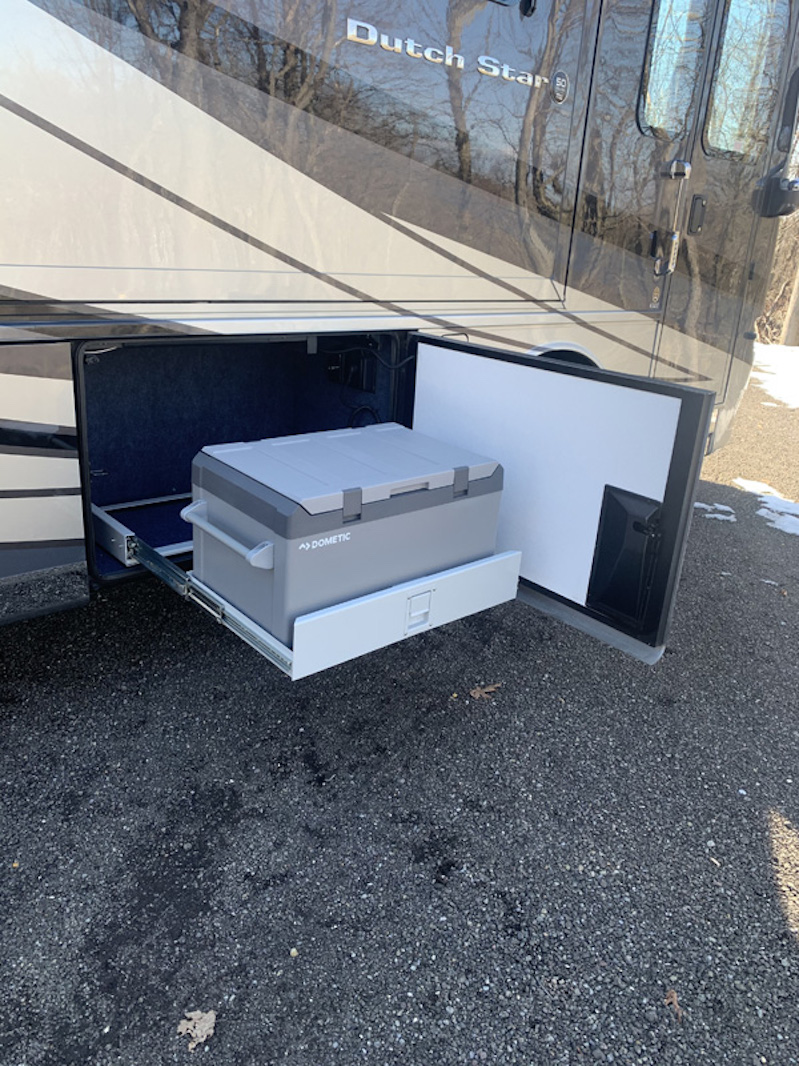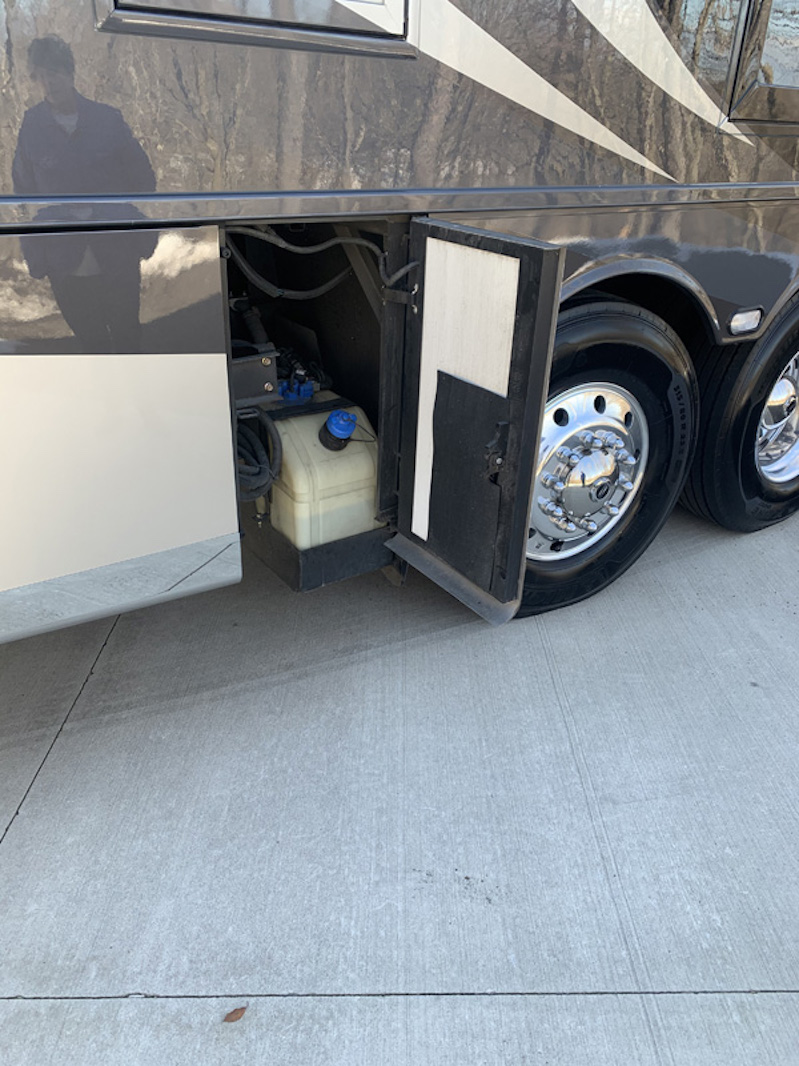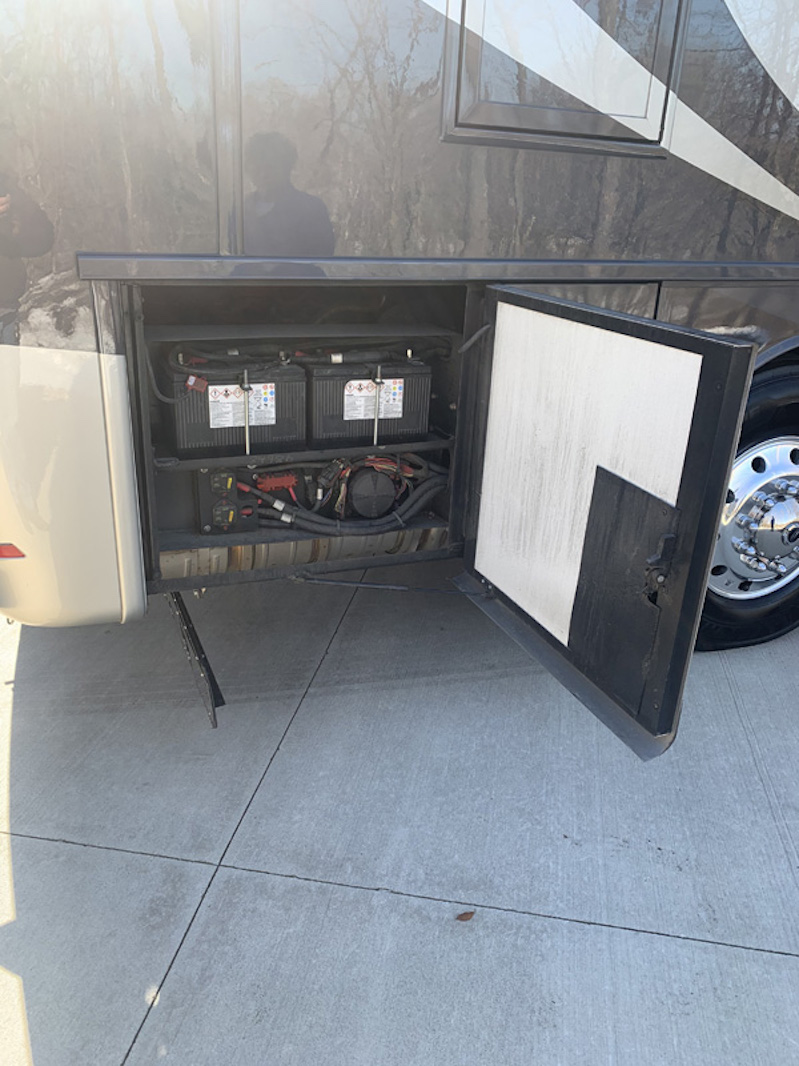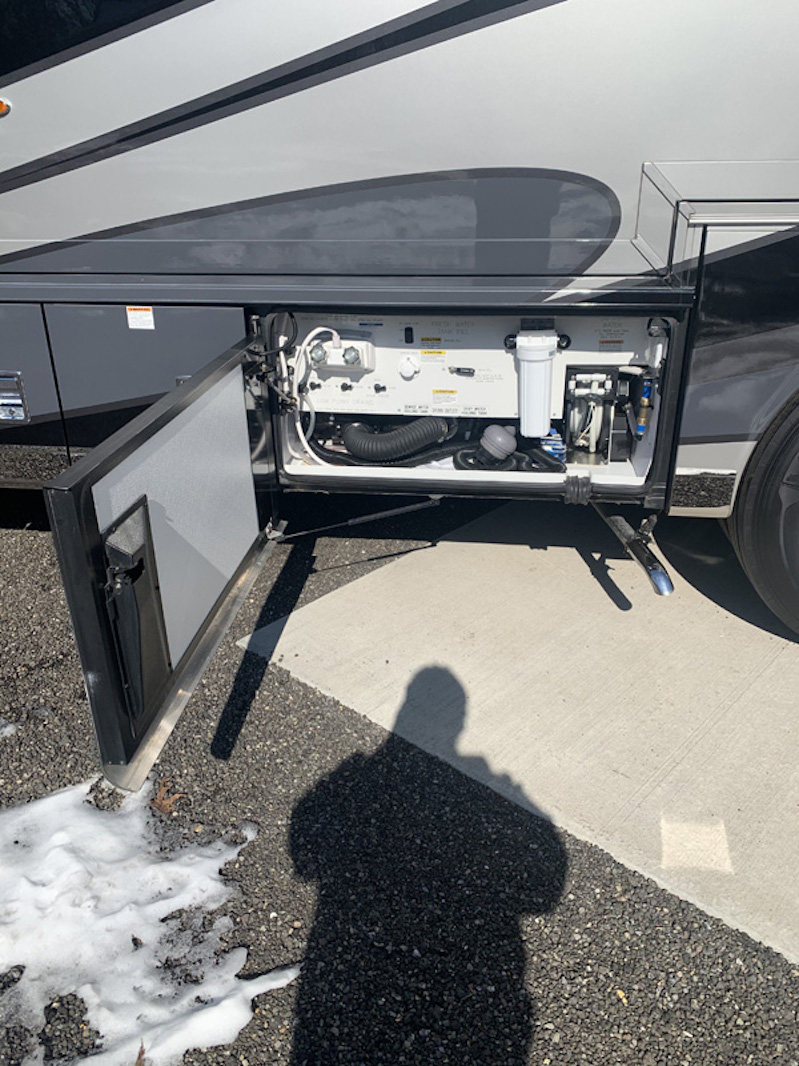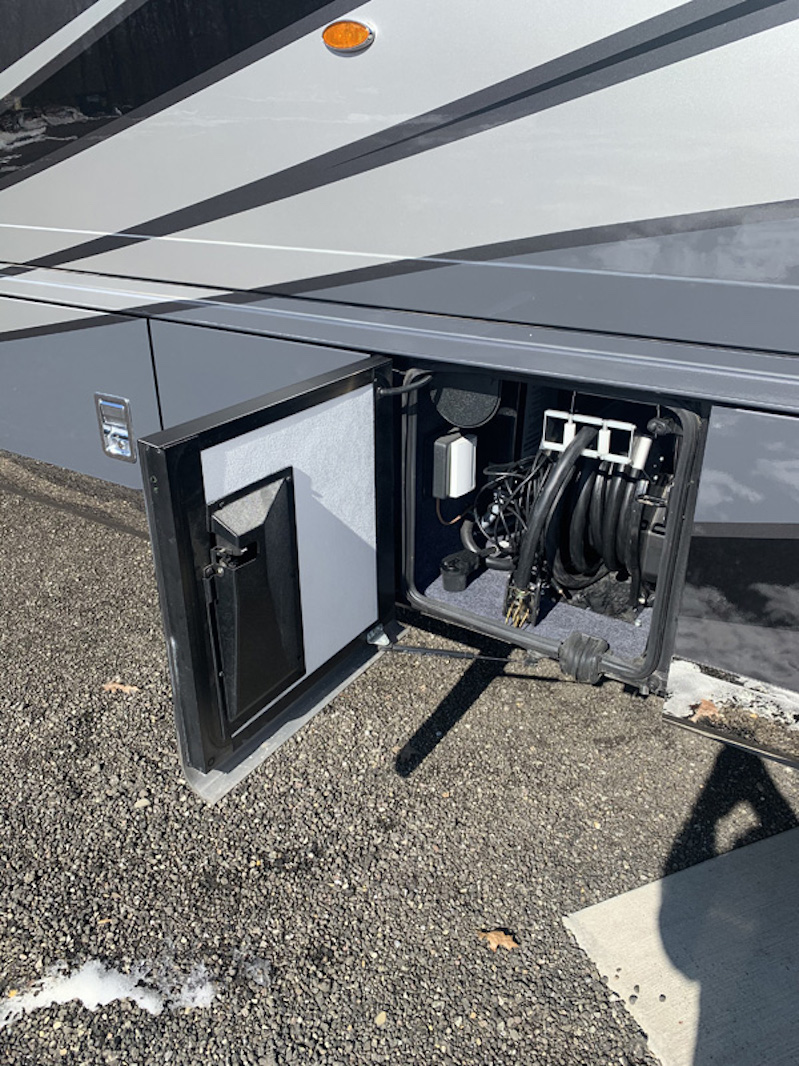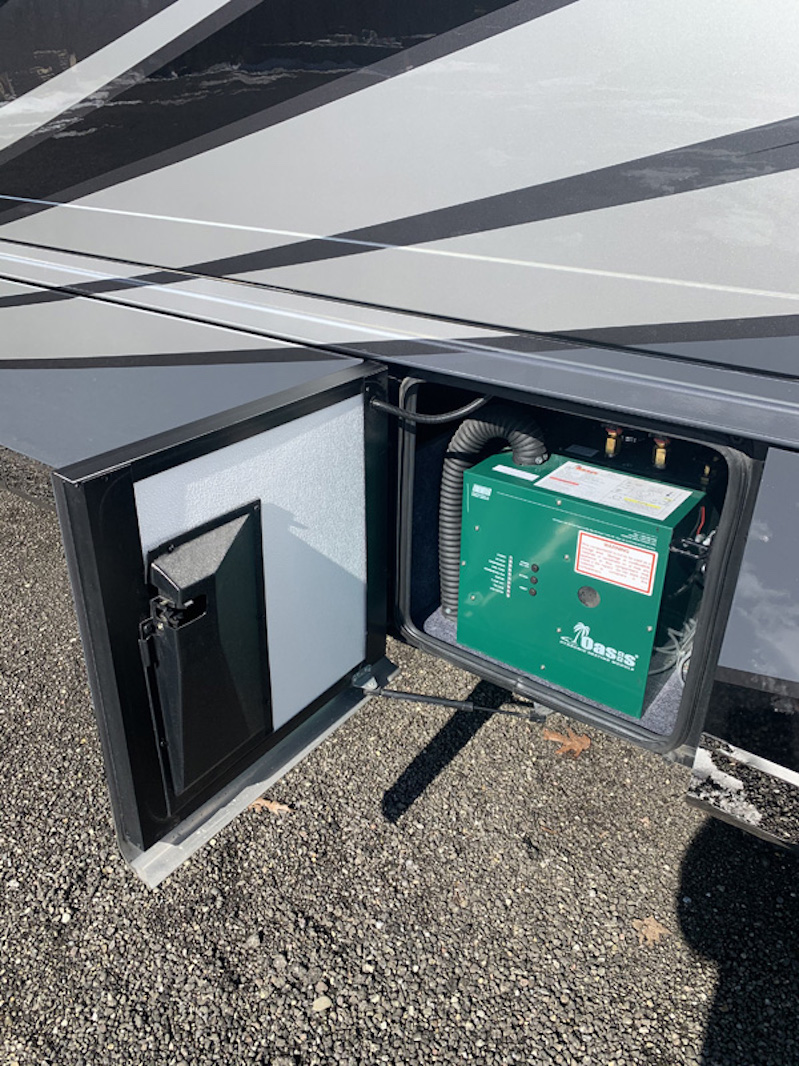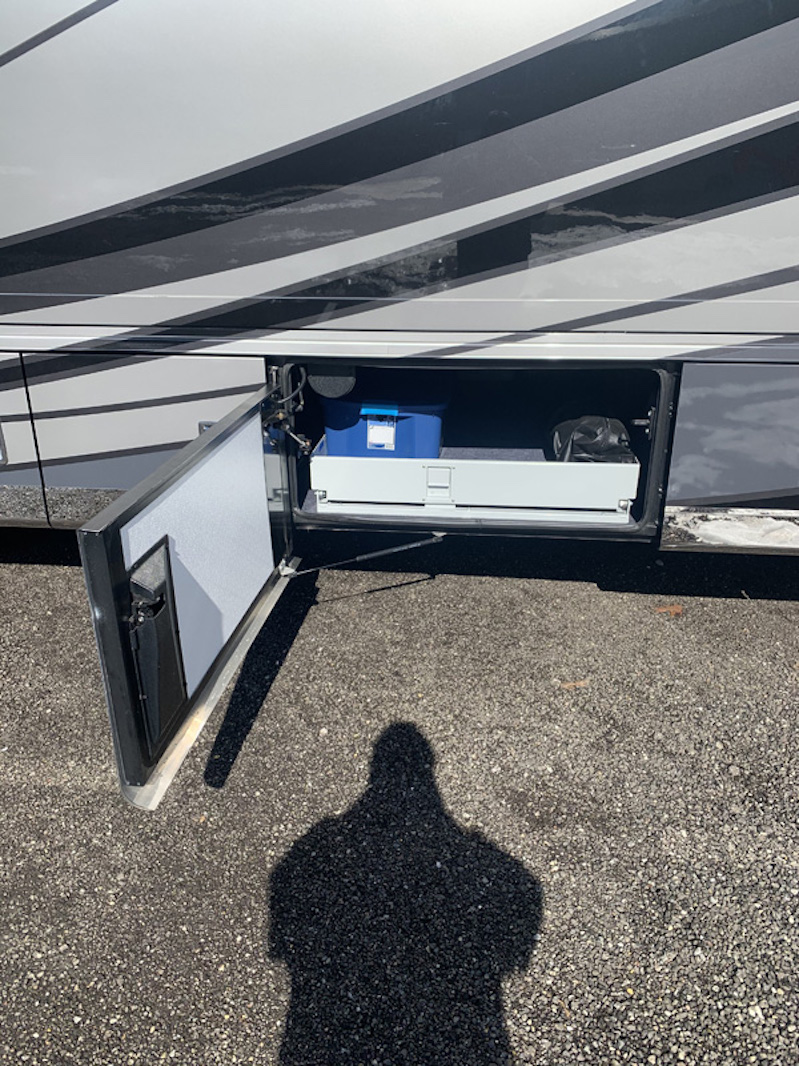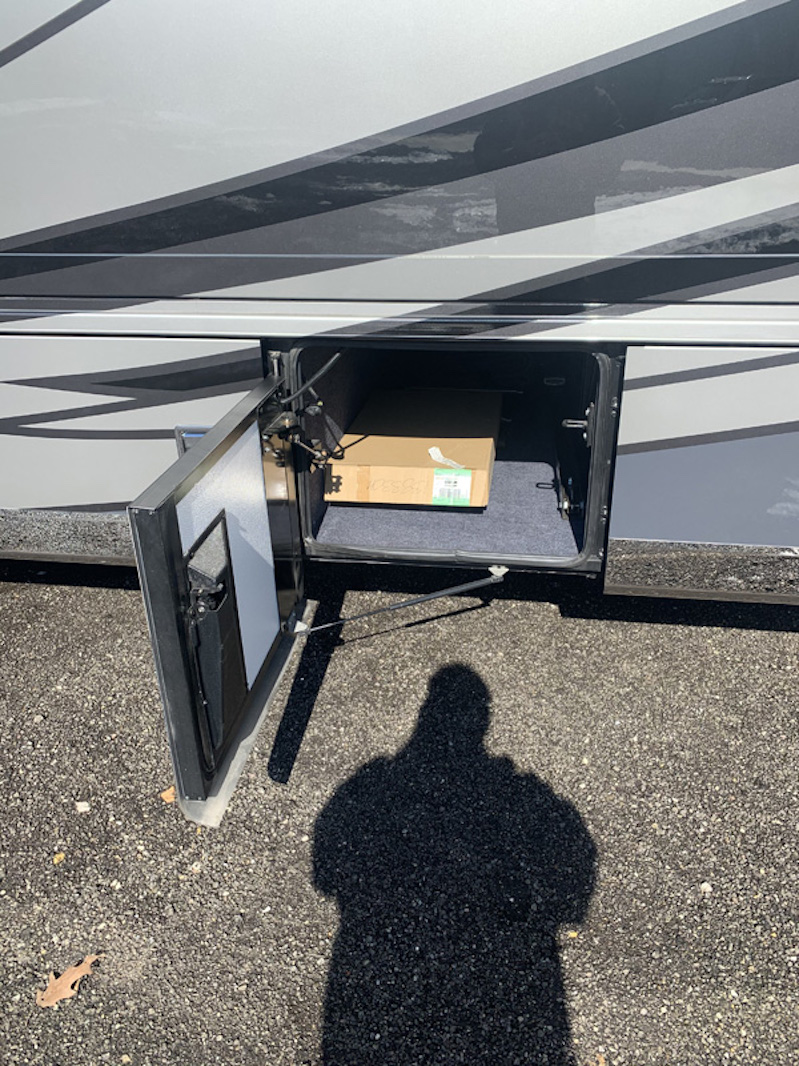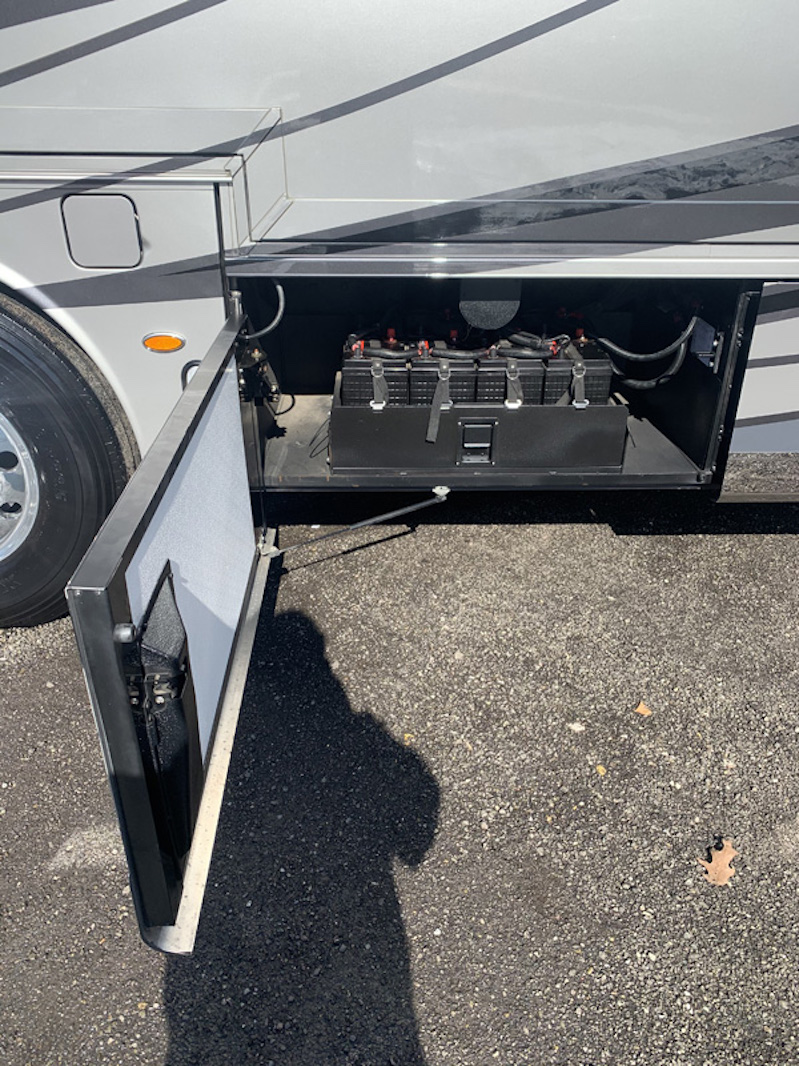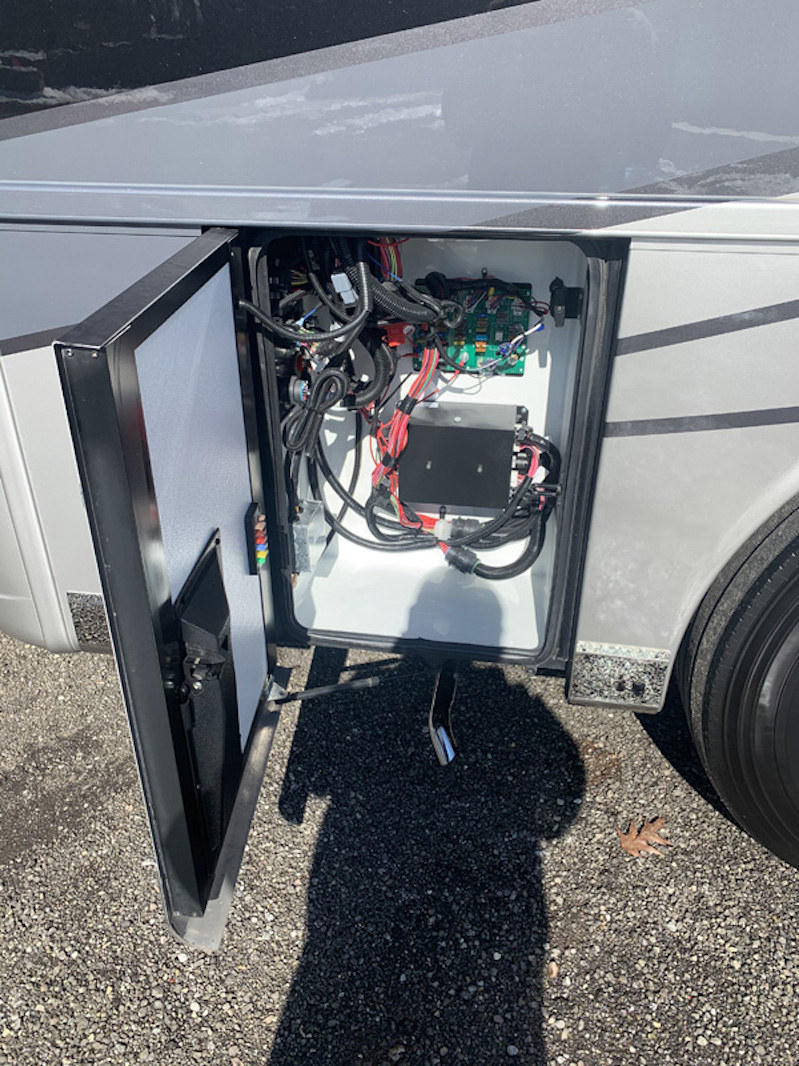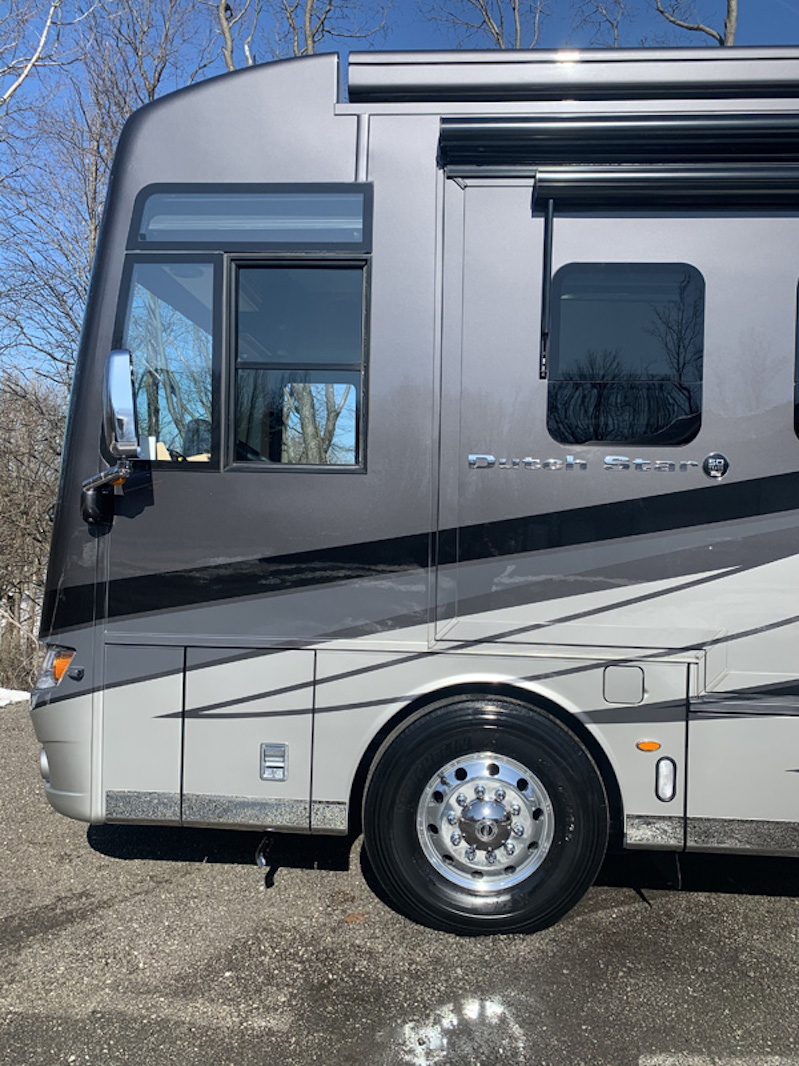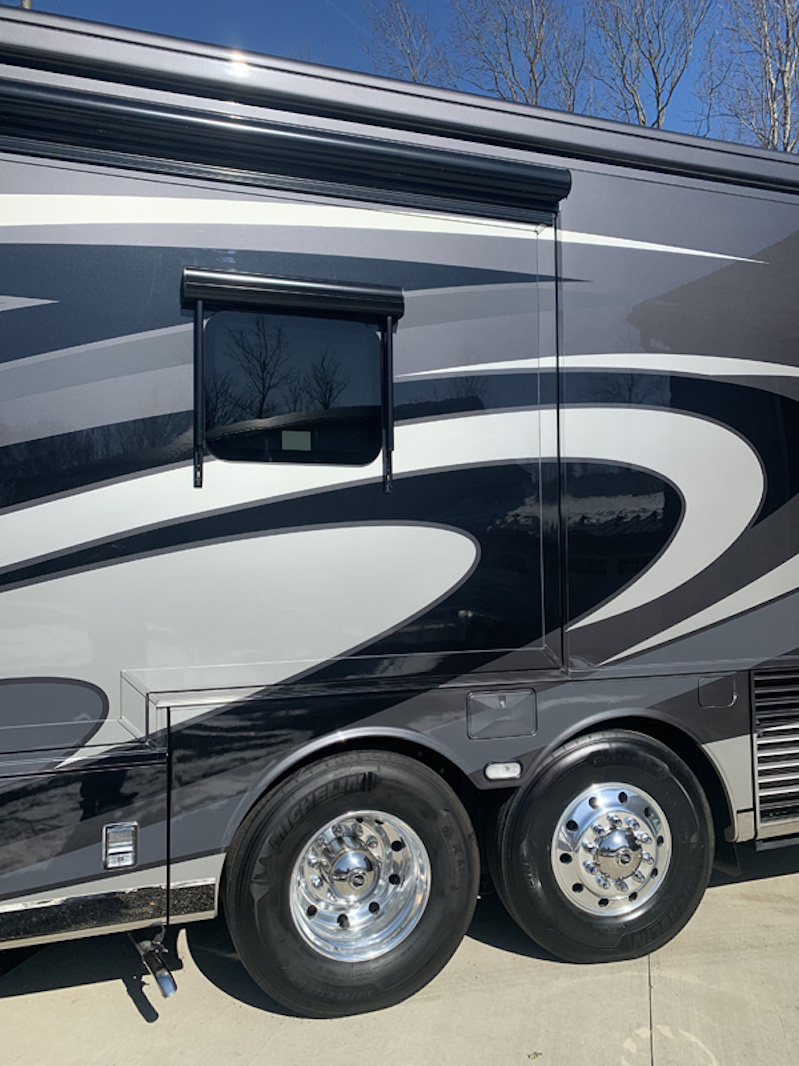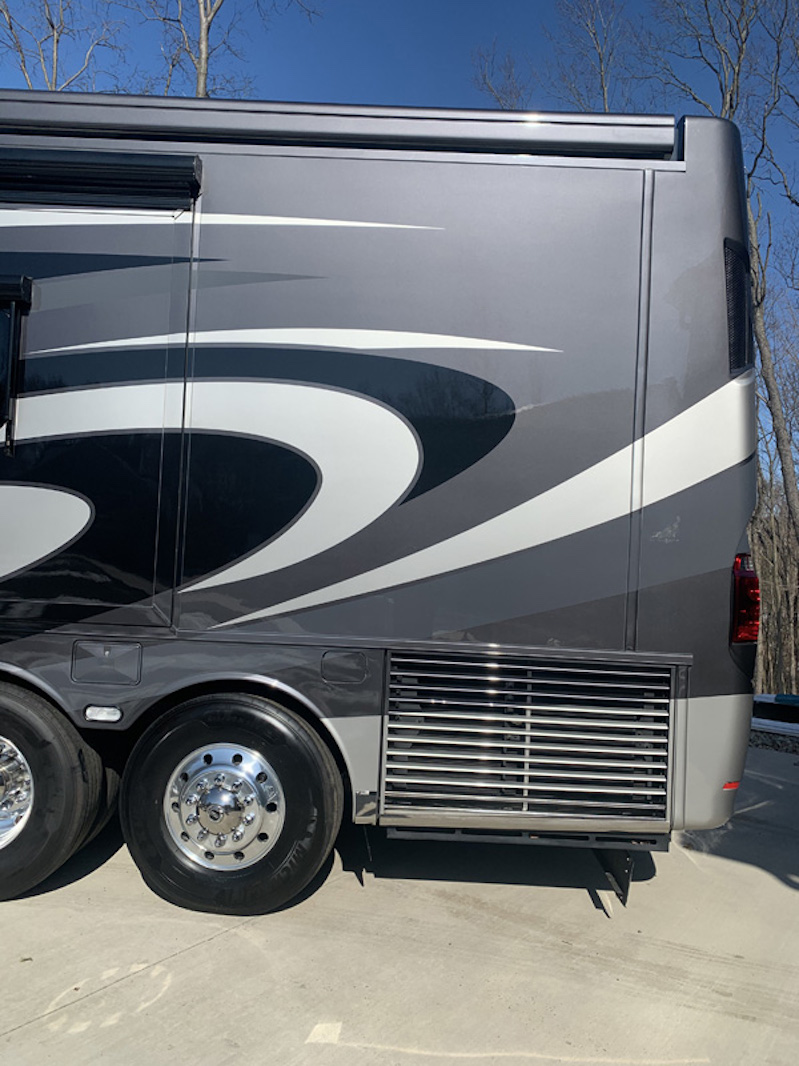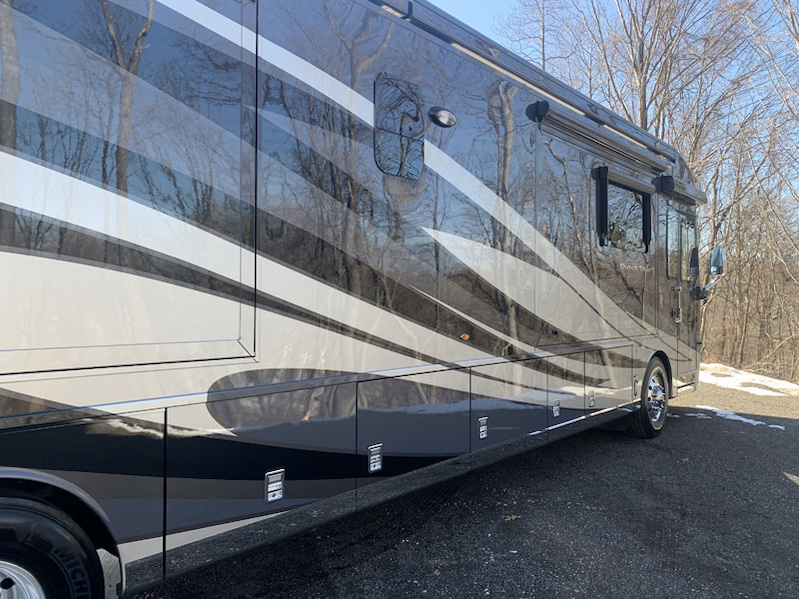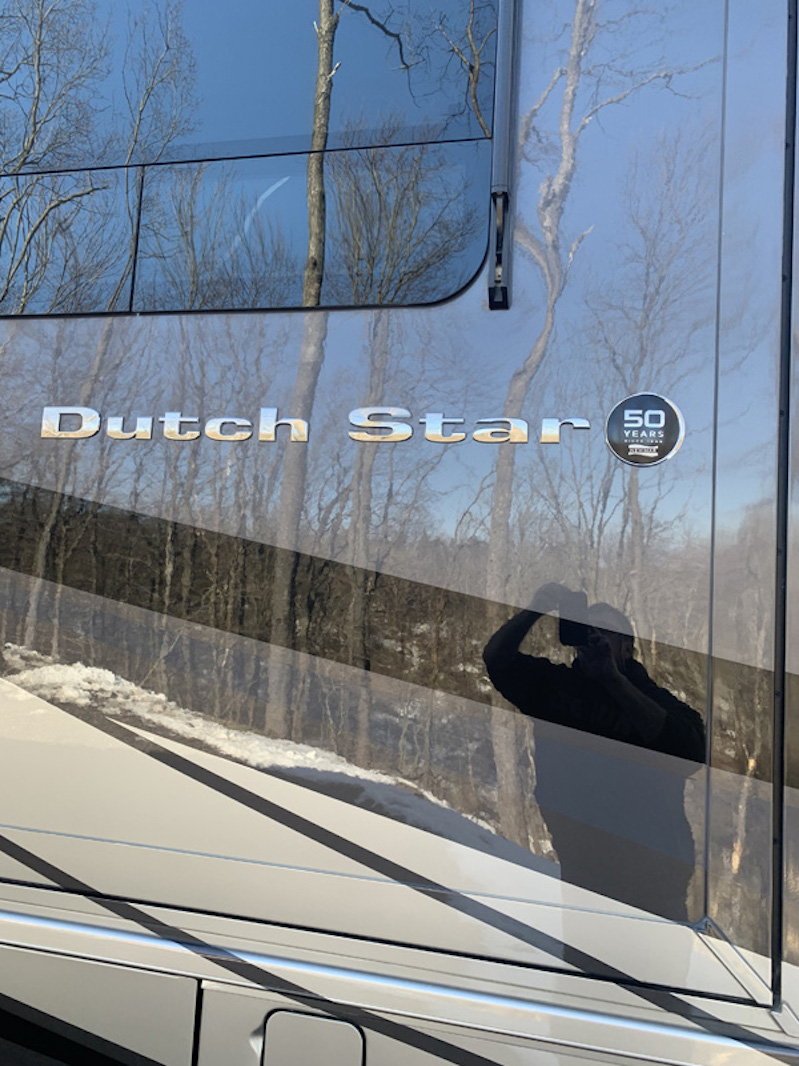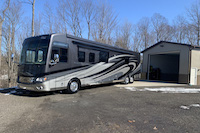 For Additional Information Please Contact :
Cindy Green
Motorhome Finders
888-783-4009 or 813-783-4000 or Email