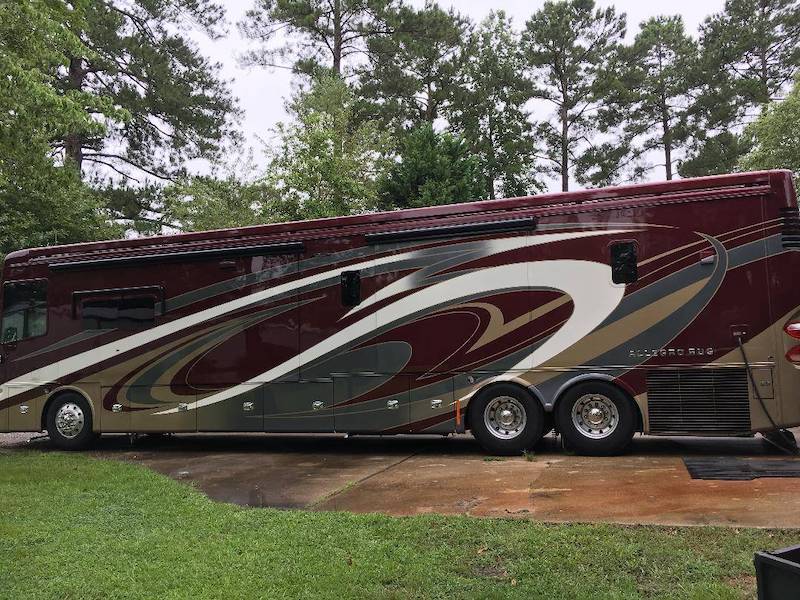 2018 Tiffin Allegro 45 OPP
Quad Slide
$329,900

5,000 Miles

Alexandria, LA
2018 Tiffin Allegro Bus 45' OPP, Only 5,000 miles!  450hp Cummins Diesel Engine, Powerglide Chassis, Allison MH3000 Transmission, 10kW Onan Diesel Generator, 3000-watt Pure Sine Wave Inverter, (3) 15M BTU AC's with heat pumps, Aqua Hot Diesel Heat and Hot Water, In Motion SAT, Prepped for Winegard TRAV'LER.  Options consist of: Upgrade Luster Sheen Glazed Cherry Cabinetry, Glazed White Cocolate Water Closet, UltraLeather AirCoil Hide-a-Bed Sofa, (2) Back-to-Back Paramount Power Patio Awnings, Broadway Basket Weave Tile Upgrade, Basement Freezer, MobileEye Collision Avoidance system, In Dash Navigation system, Dishwasher-Dish Drawer, Exterior Ground Effects Lighting,  Exterior Under Slide Lights, Power Pass Thru Slide Tray, External Under Slide-Out Lights, Coffeehouse UltraLeather, Heated Tile Flooring, Power Smart Mattress-King, UltraLeather Jack Knife Sofa, TV on Lift PS, UltraLeather U Shape Dinette, Stack Washer/Dryer, Vertical Sliding Window, WOLF Cooktop Upgrade, Winegard Connect, Solar Panel, In Motion SAT, JBL Sound System with Advanced Monitor System, Extended Cycle Batteries.   LIKE NEW!!
450hp Cummins
Powerglide
Allison MH3000
10kW Onan w/Auto start
3000 watt Pure Sine Wave
Crimson
Mahogany
Luster Sheen Glazed Cherry &
Glazed White Coco -water closet
(3) 15M BTU w/heat pumps
Aqua Hot Diesel Heat
4 slides
Sleeps 6
Tows 15,000 lbs.
Options
Luster Sheen Glazed Cherry Cabinetry 
UL Leather AirCoil Hide-a-Bed Sofa
Advanced Monitor system
(2) Back to Back Paramount Awnings
Broadway Basket Weave Tile 
Basement Freezer
Mobile Eye Collision Avoidance 
Dishwasher
Ext. Ground Effects Lighting
Power SlideOut Tray
Ext. Under Slide Out Lights
Heated Tile Flooring
JBL Sound System
UL Leather Jack Knife Sofa
Extended Cycle Batteries
Lift TV on PS
In Motion SAT
Solid non-opening Window
Power Smart King Mattress
Solar Panel
Stack Washer/Dryer
UL Leather U-shaped Dinette
Winegard Connect
WOLF Cooktop upgrade
For Additional Information Please Contact :
Cindy Green
Motorhome Finders
888-783-4009 or 813-783-4000 or Email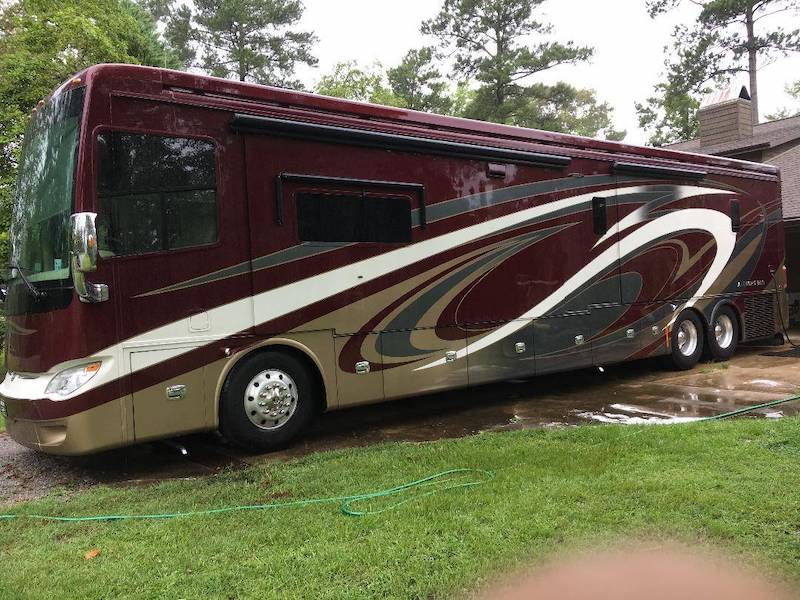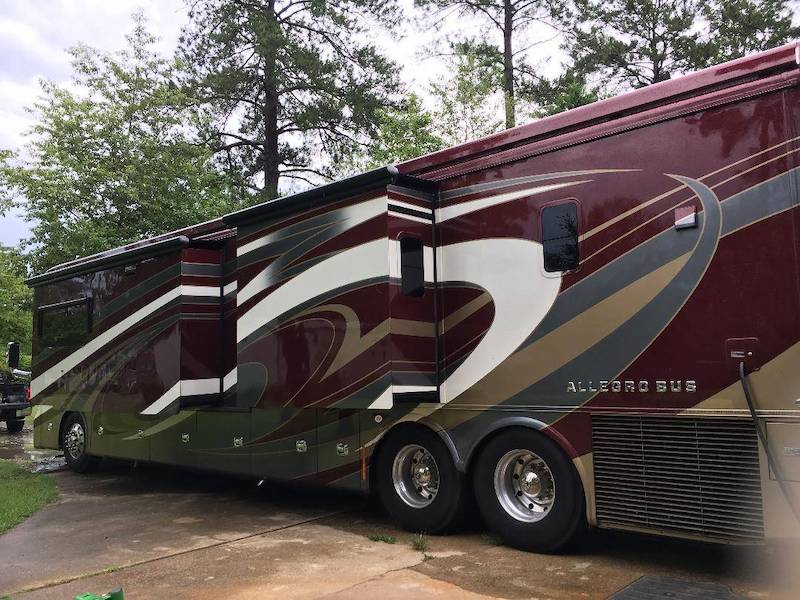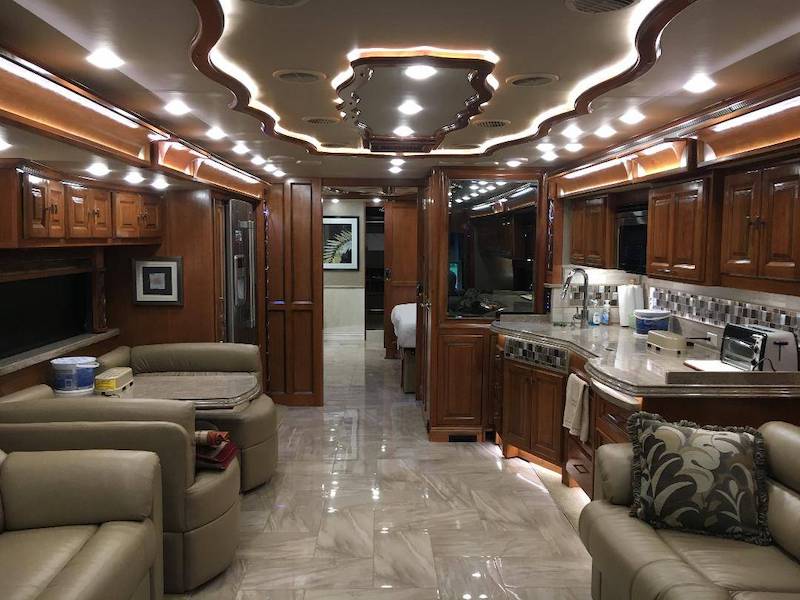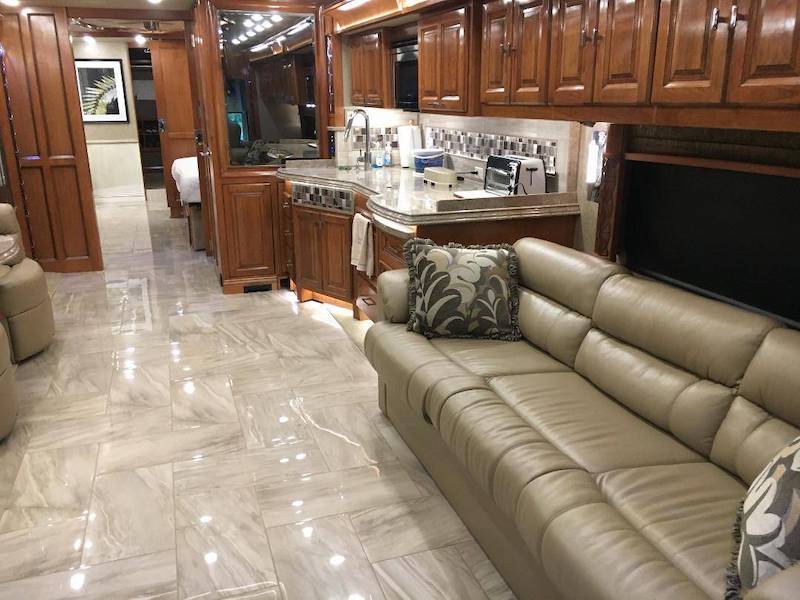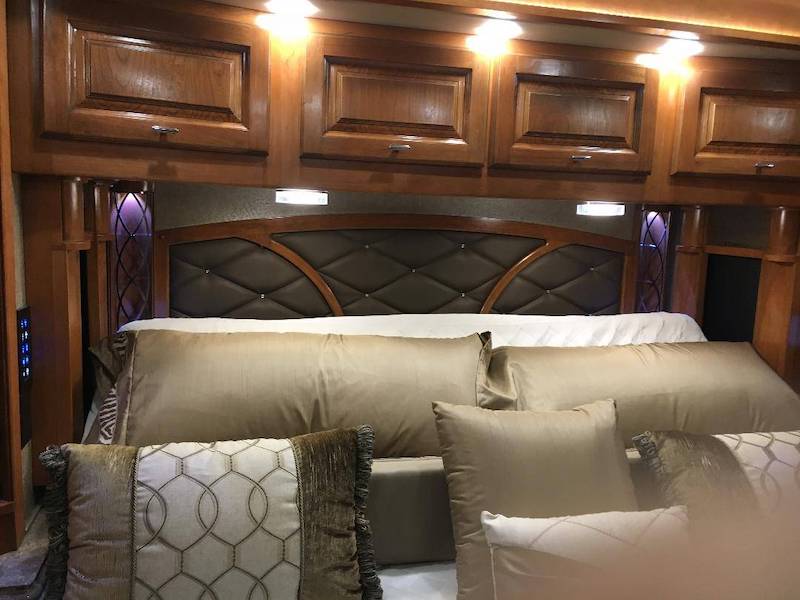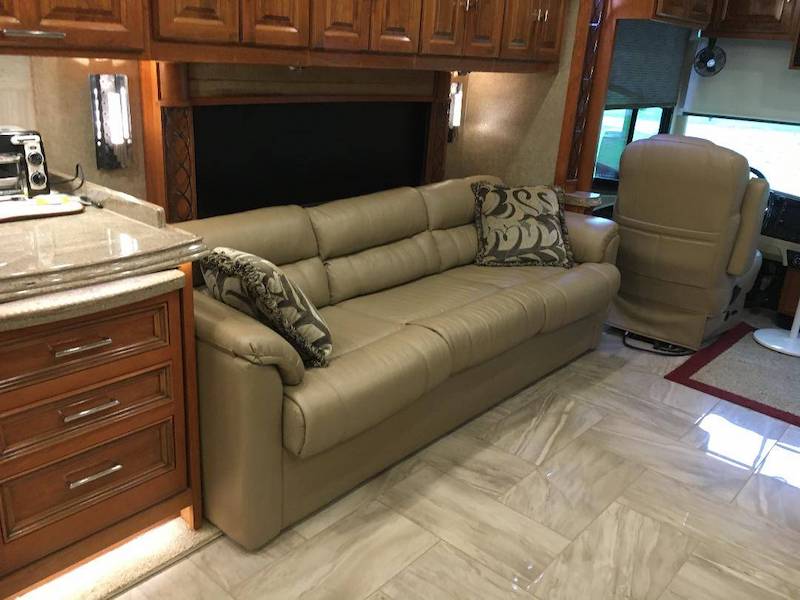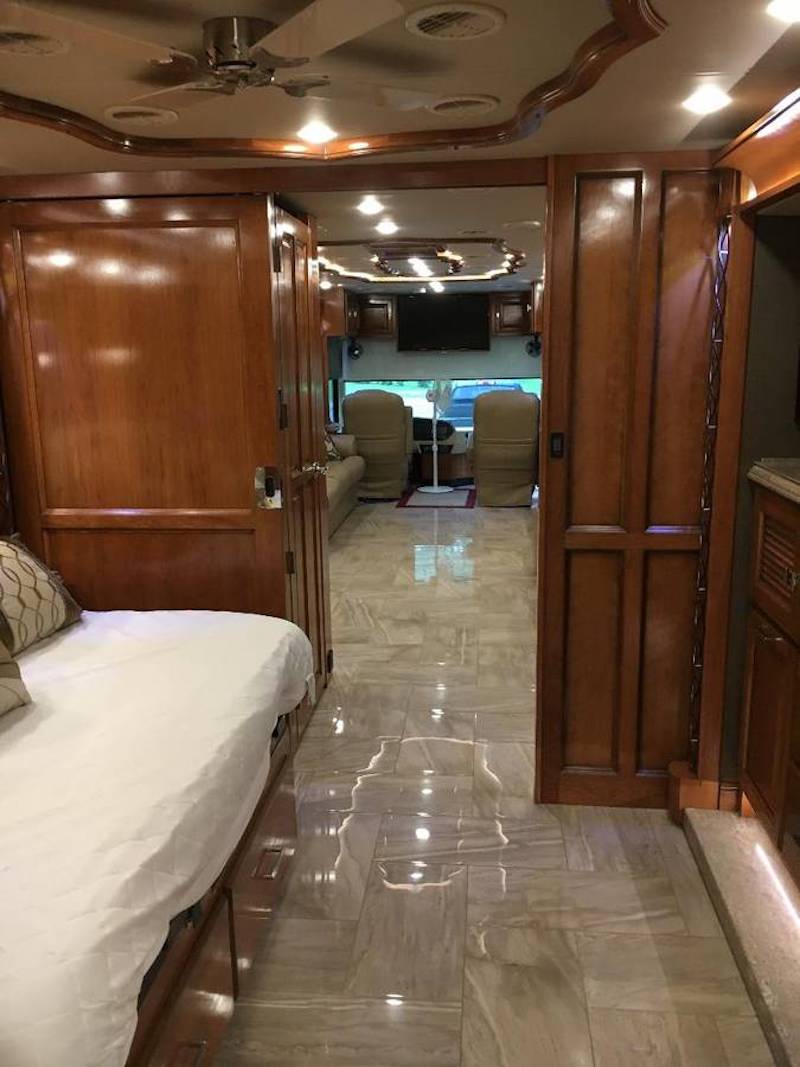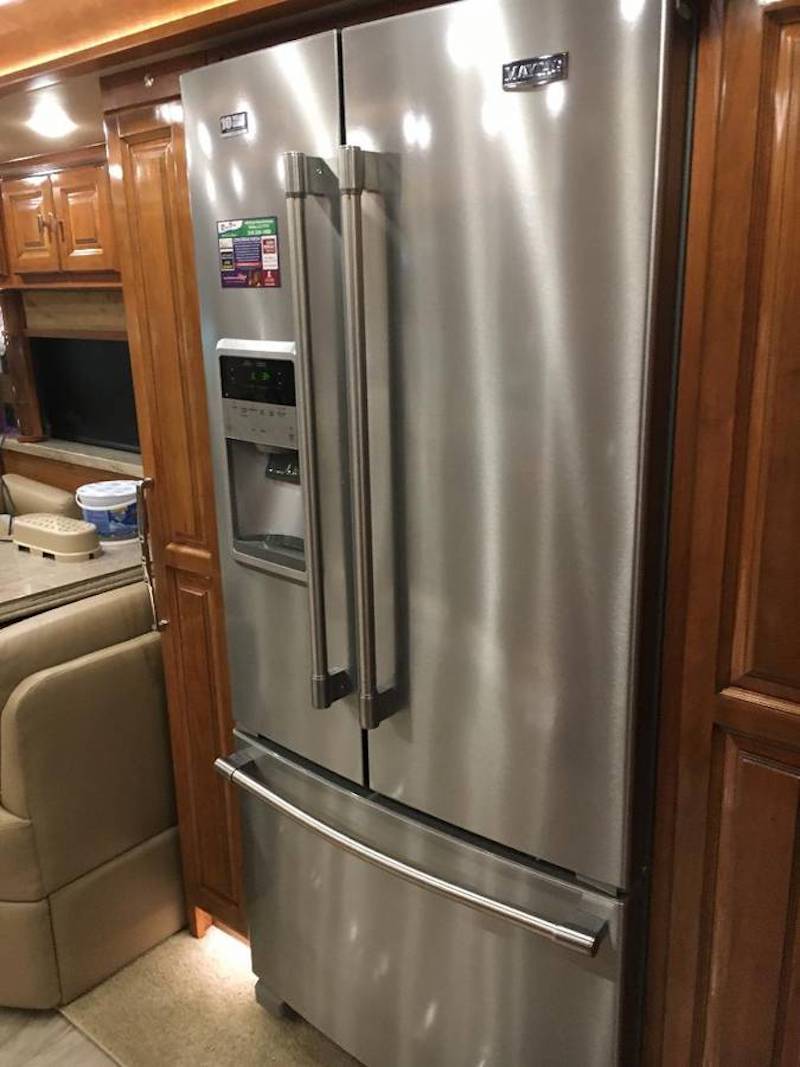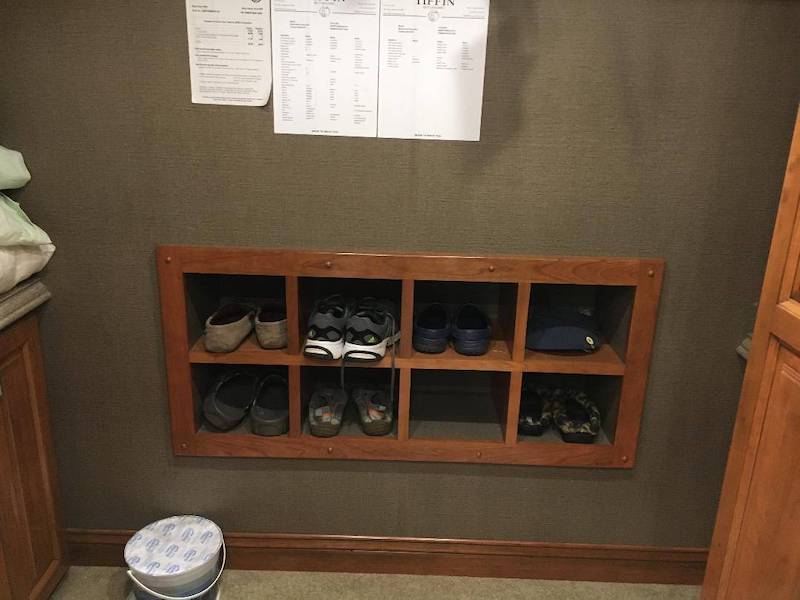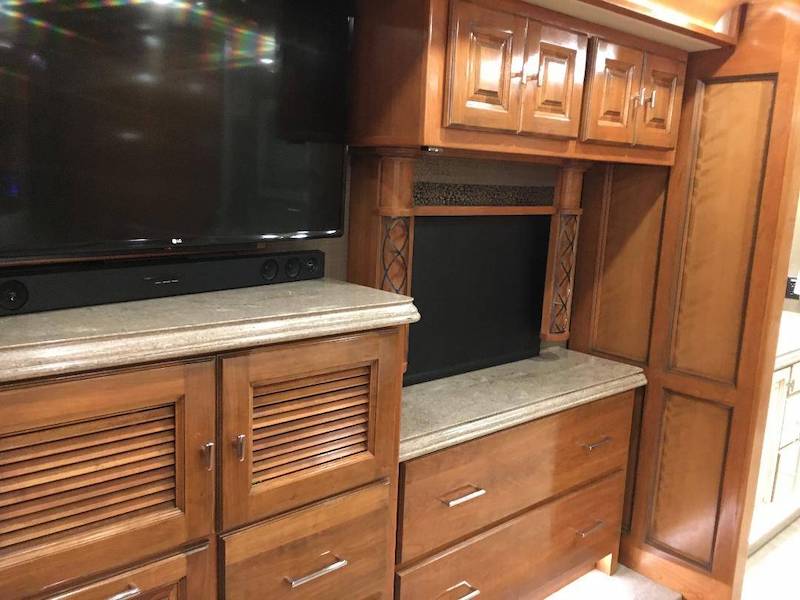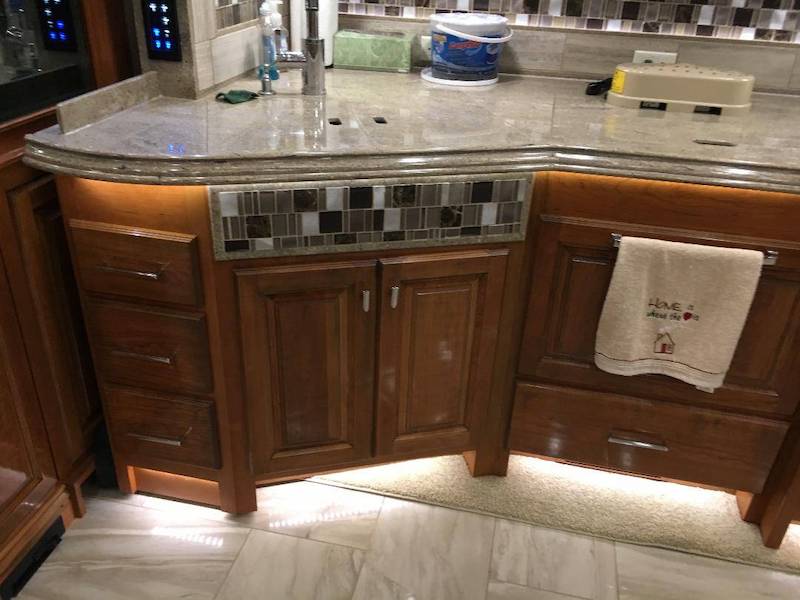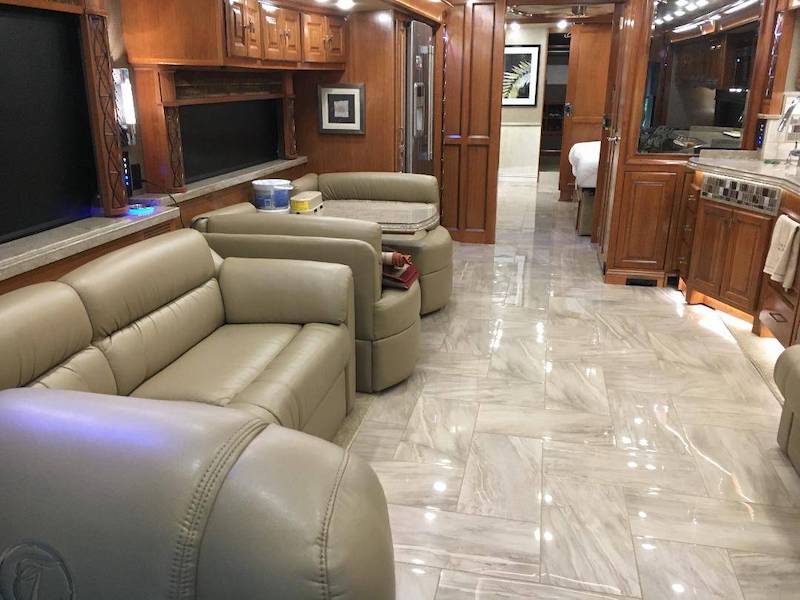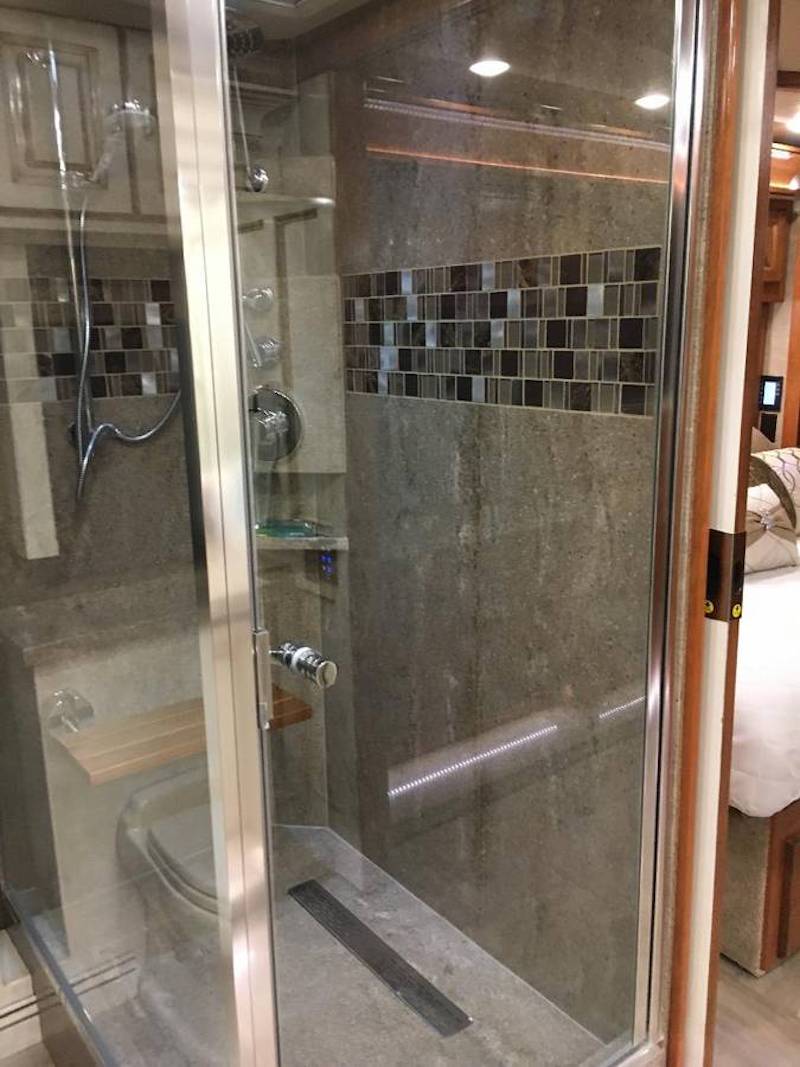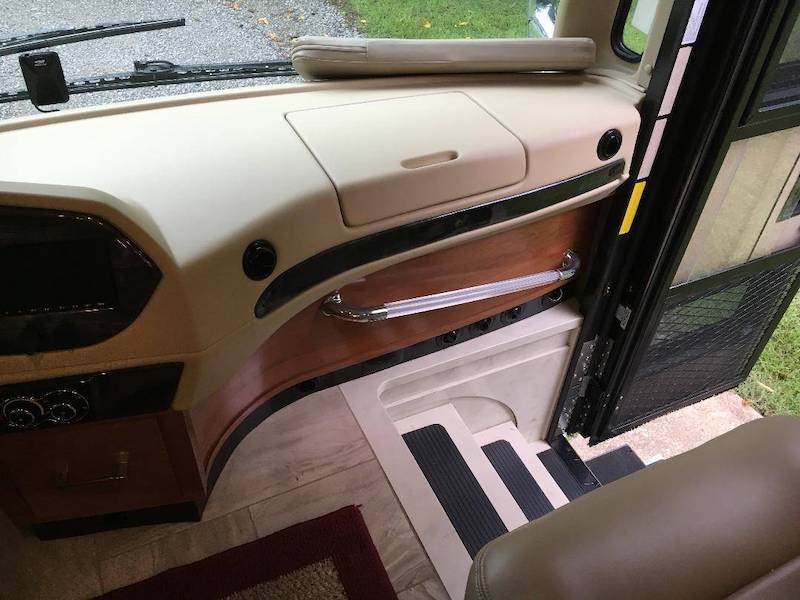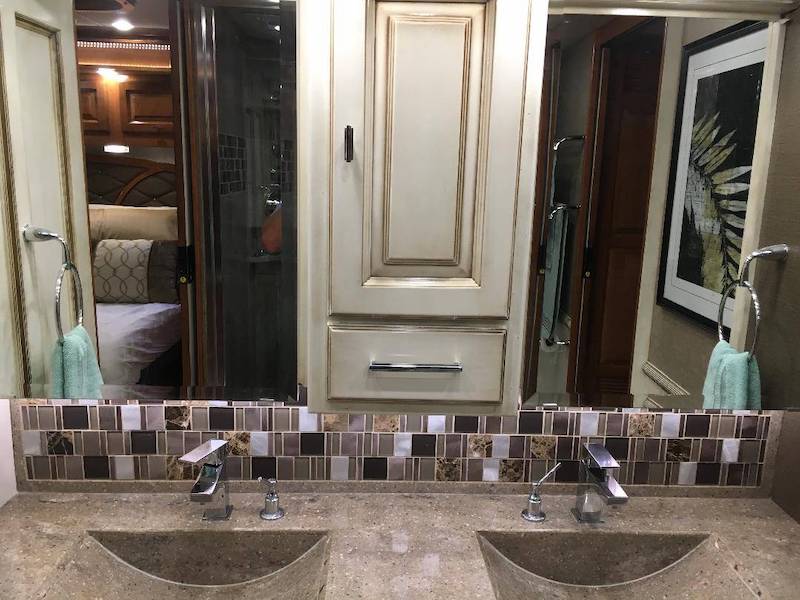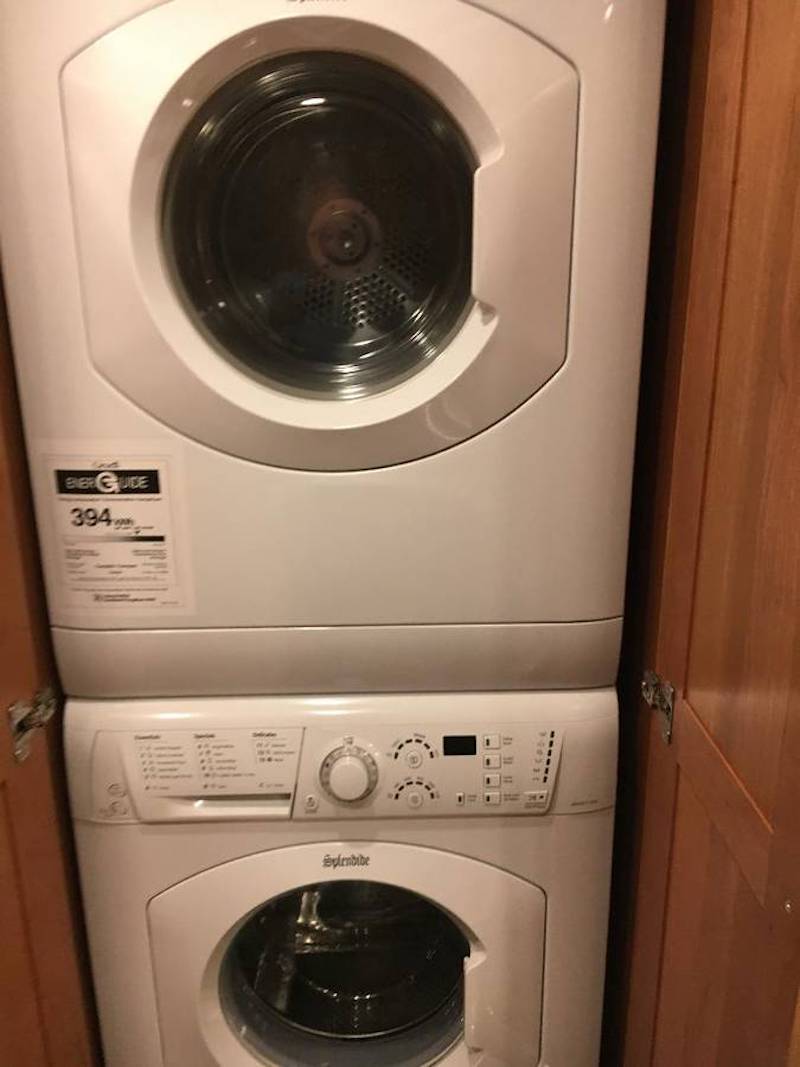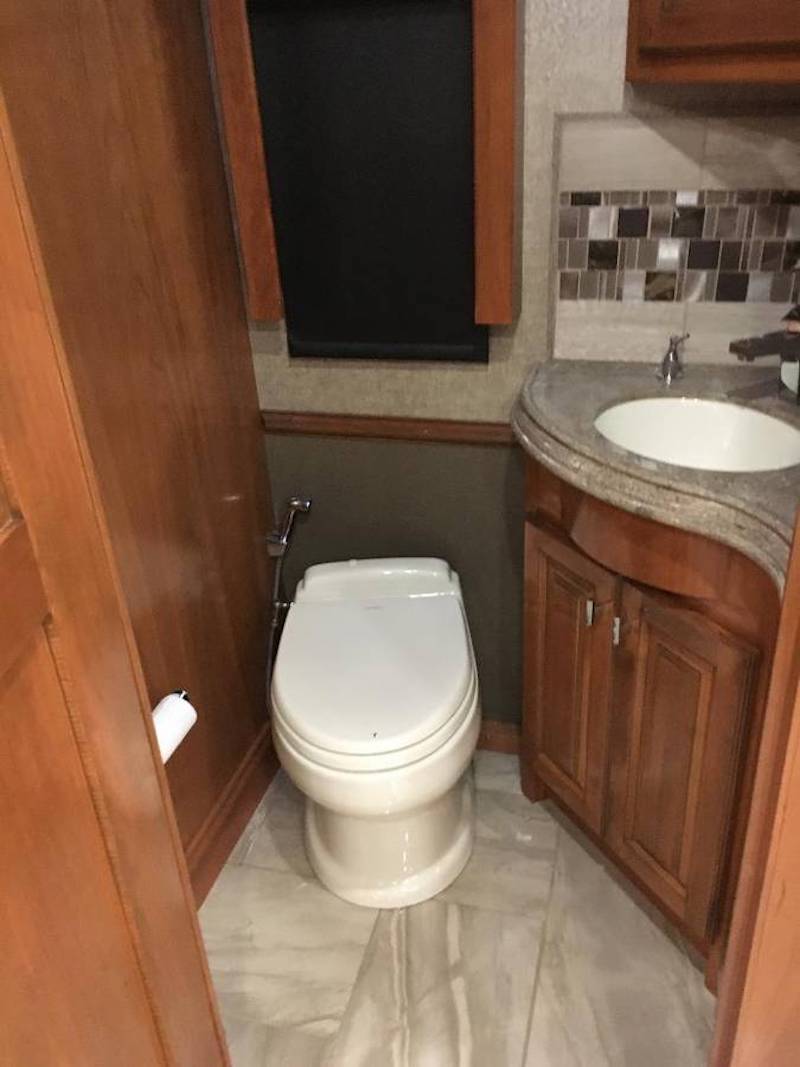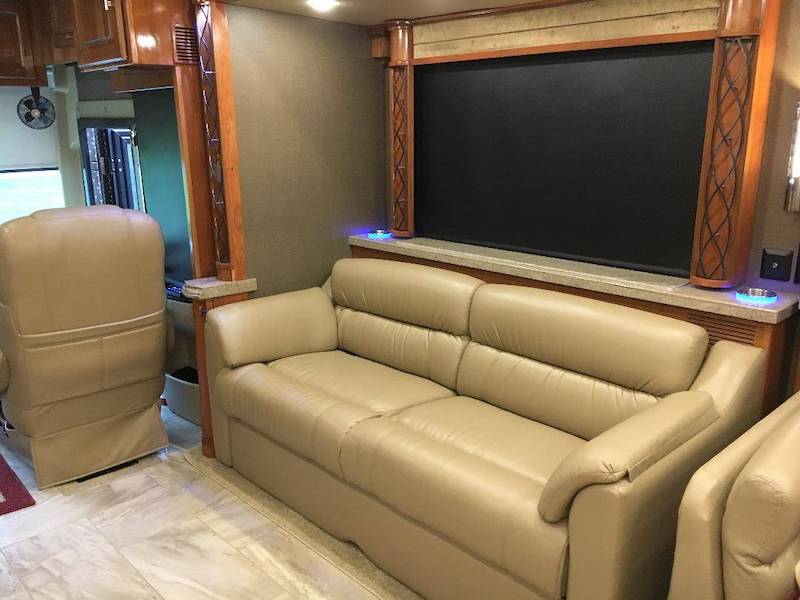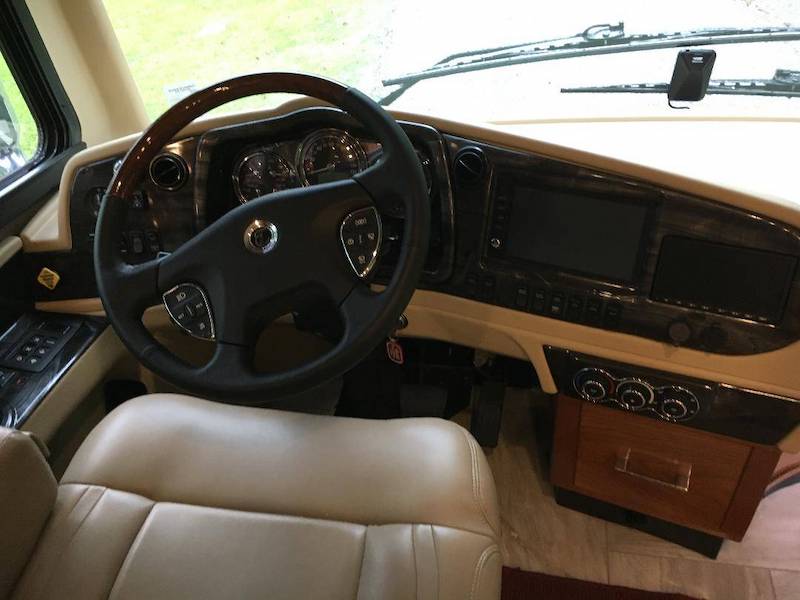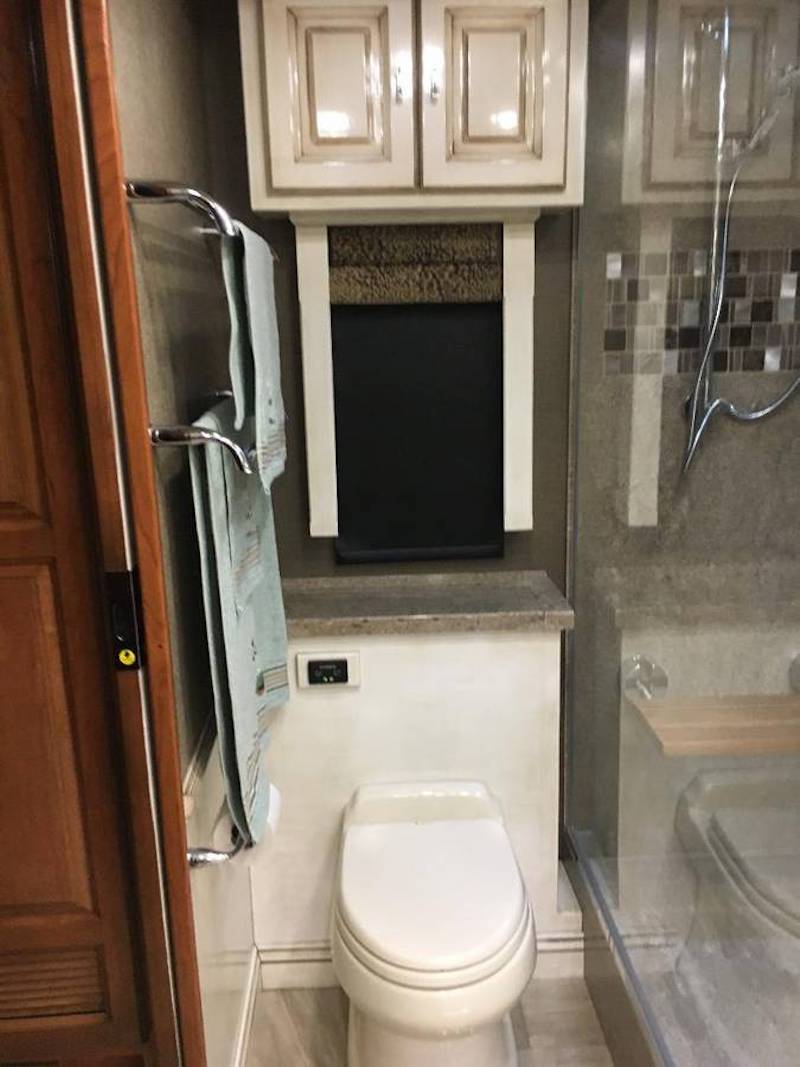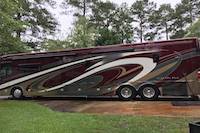 For Additional Information Please Contact :
Cindy Green
Motorhome Finders
888-783-4009 or 813-783-4000 or Email