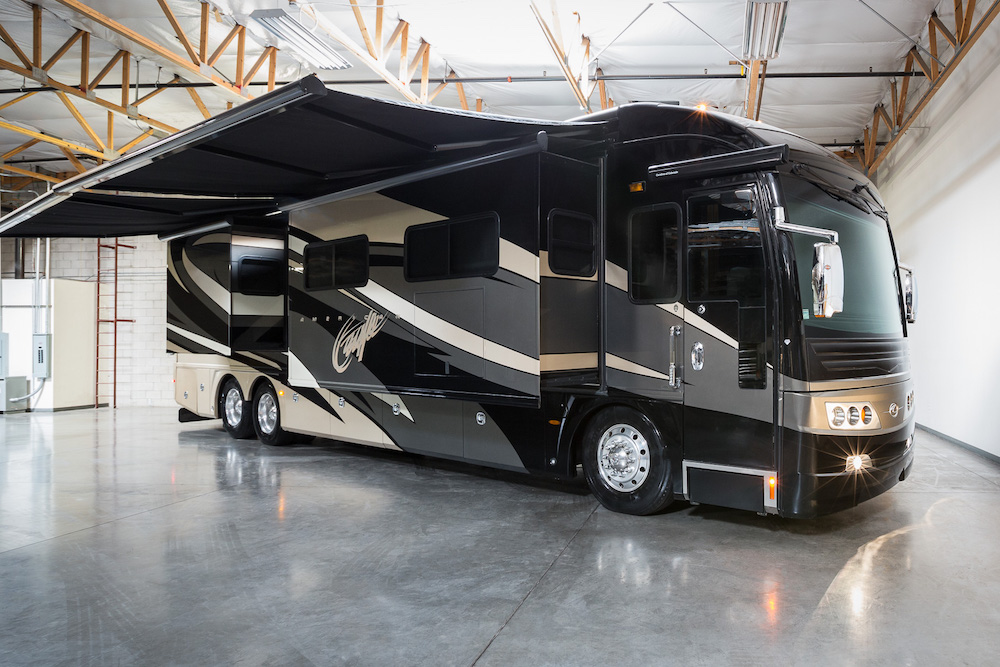 2010 American Eagle 42M
Triple Full Wall Slide
$ 235,900
40,000 Miles
Ft. Myers , FL
2010 American Eagle 42M, Triple Full Wall Slide, Bath and a Half, Approx. 40,000 miles, Spartan K-2/Liberty Chassis with 500hp Cummins and an Allison MH4000 Transmission, 10kW Onan Diesel Generator with Auto Start, 2800 and 2000 Watt Pure Sine Wave Inverters, Exterior Side Wall LCD TV, Power Cord and Water Hose Reels, Slide Trays, Integrated Back to Back Girard Awnings with LED Lights, New AGM Batteries, New Chassis Batteries, Hydro Hot Diesel Heat and Hot Water, Hydraulic and Air Levelers, HD KVH In Motion SAT, Waste Management Pump, Exterior Freezer/Refrigerator on slide tray, Touch Screen GPS, Full Porcelain Tile Flooring, Front 40" LCD TV, Mid-ship LCD TV, Power Shade package, Heated Tile Flooring, All Electric (no LP), Regency Cherry Cabinetry, Leather Sofa/Bed with Air Mattress, Leather Loveseat, Residential Refrigerator, Dish Drawer, Stack Washer/Dryer, King Select Comfort Mattress, Ceiling Fan.  No Smokers or Pets.  All systems ready to Roll!
500hp Cummins
Spartan K-2
Allison MH4000
10kW Onan Diesel
2800 & 2000 watt Pure Sine Wave
Sand Drift
Amaretto
Regency Cherry
(3) 15M BTU w/heat pumps
50M BTU Hydro Hot
3 Full Wall
Diesel
15,000 lbs.
Options
Ext. Sidewall TV
Stack Washer/Dryer
Residential Refrigerator
Addtl. Inverter and Batteries
Front 40" LCD TV
Roof Mount Back to Back Girard Awnings
Mid-Ship LCD TV
Waste Management Pump
Power Shade Pkg.
Power Water Hose Reel
Regency Cherry Cabinets
King Select Comfort Mattress
Heated Tile Flooring
Full Bay Slide Tray
Ext. Freezer on Tray
54" Slide Tray
For Additional Information Please Contact :
Cindy Green
Motorhome Finders
888-783-4009 or 813-783-4000 or Email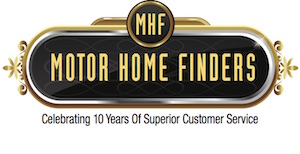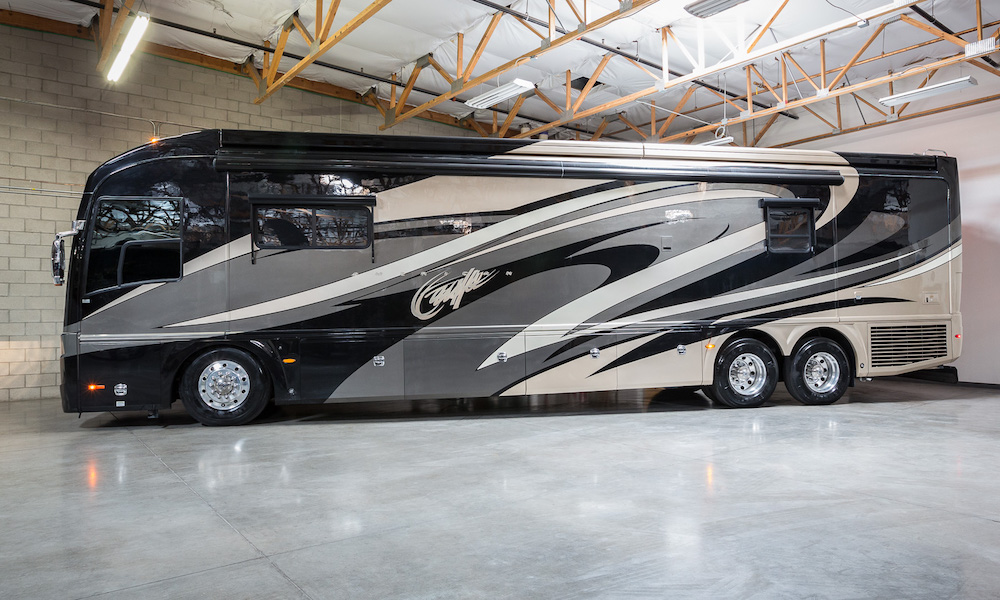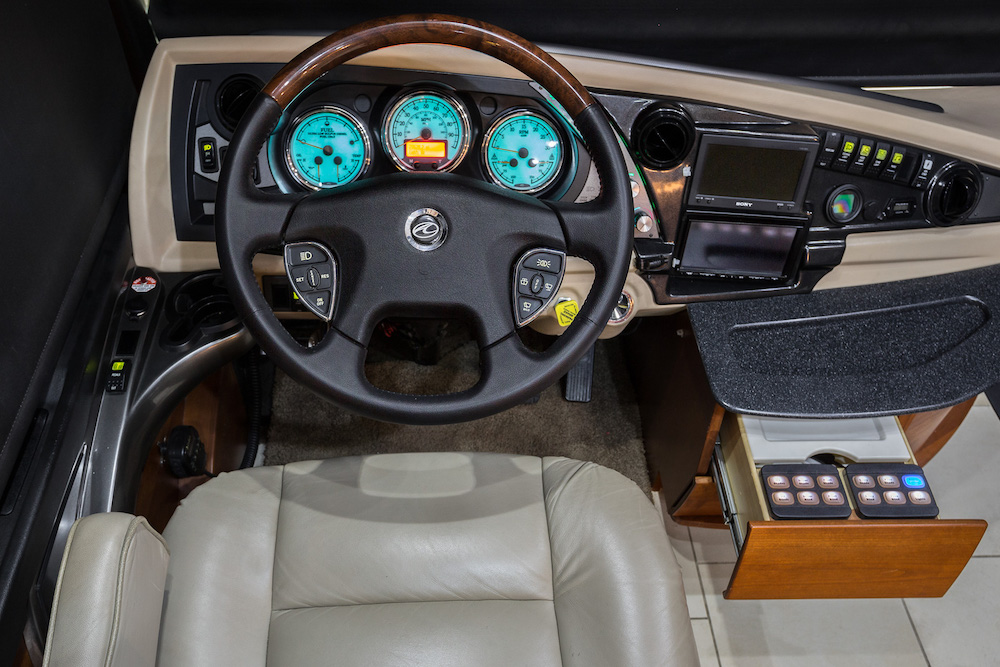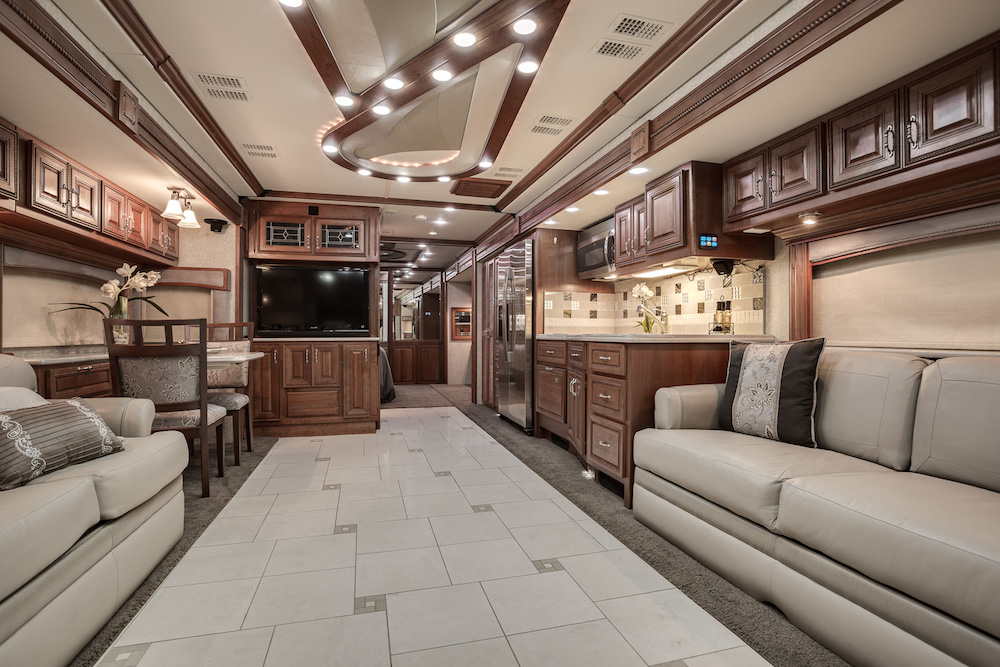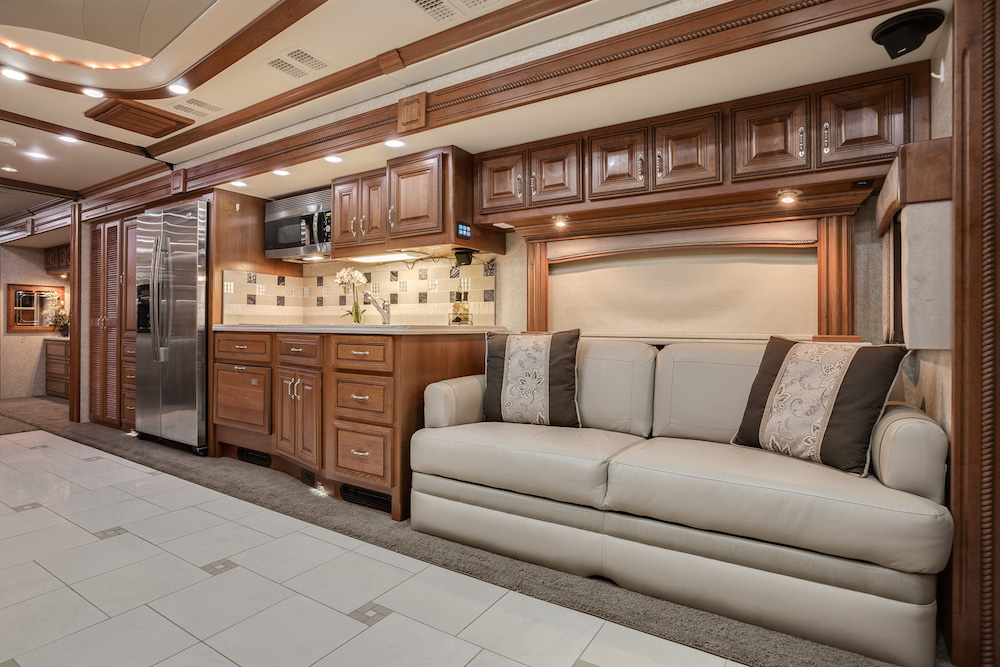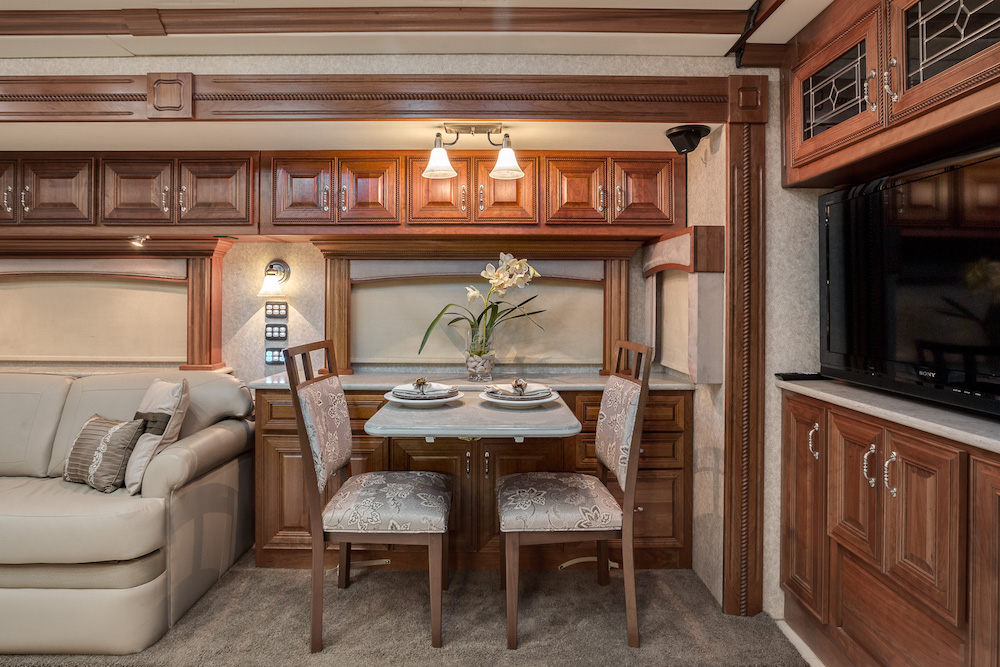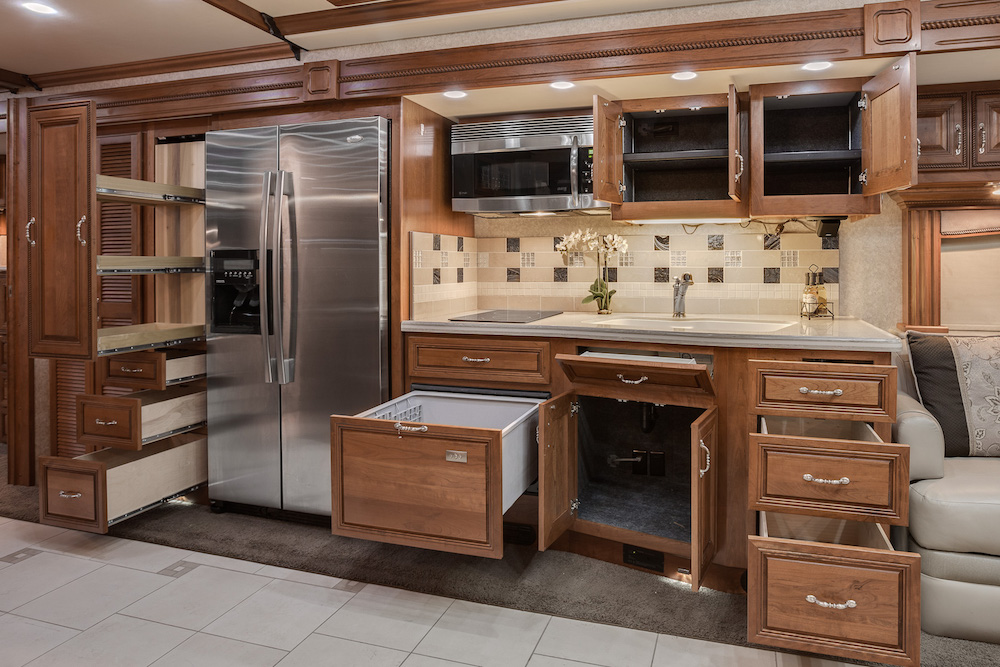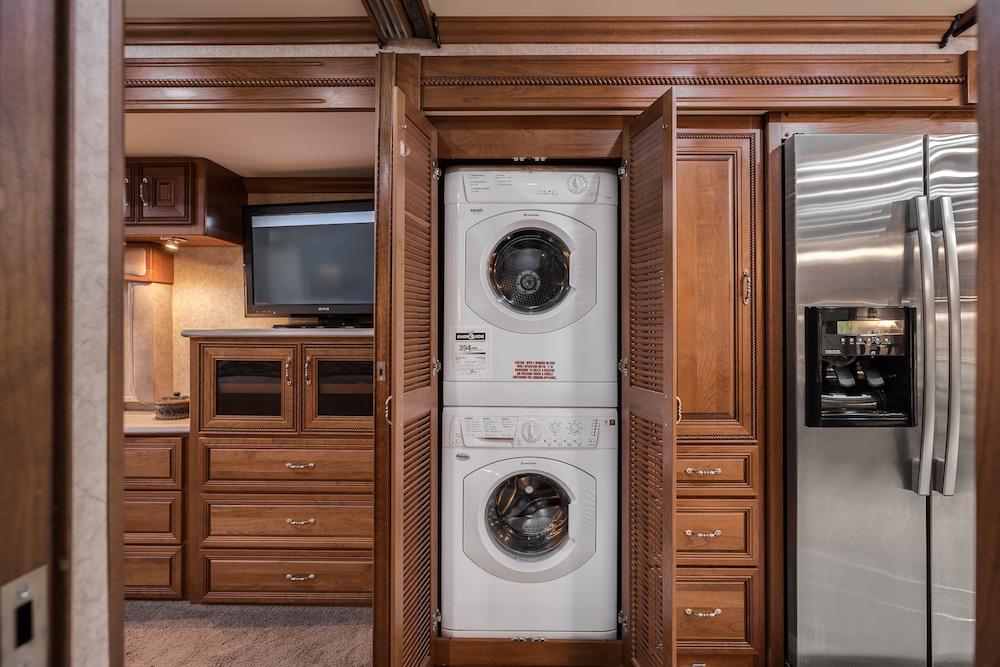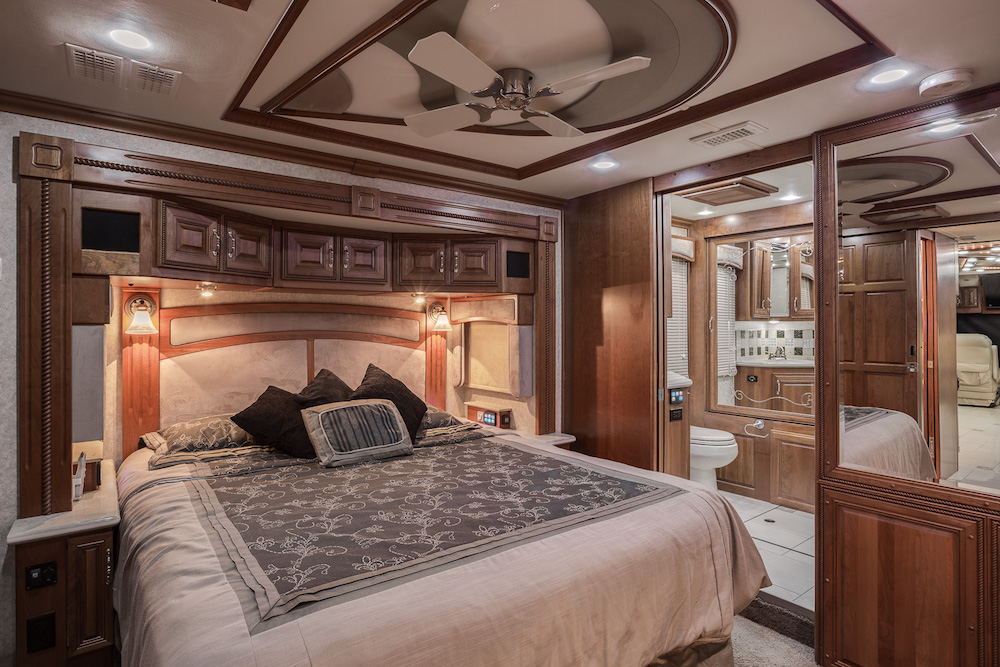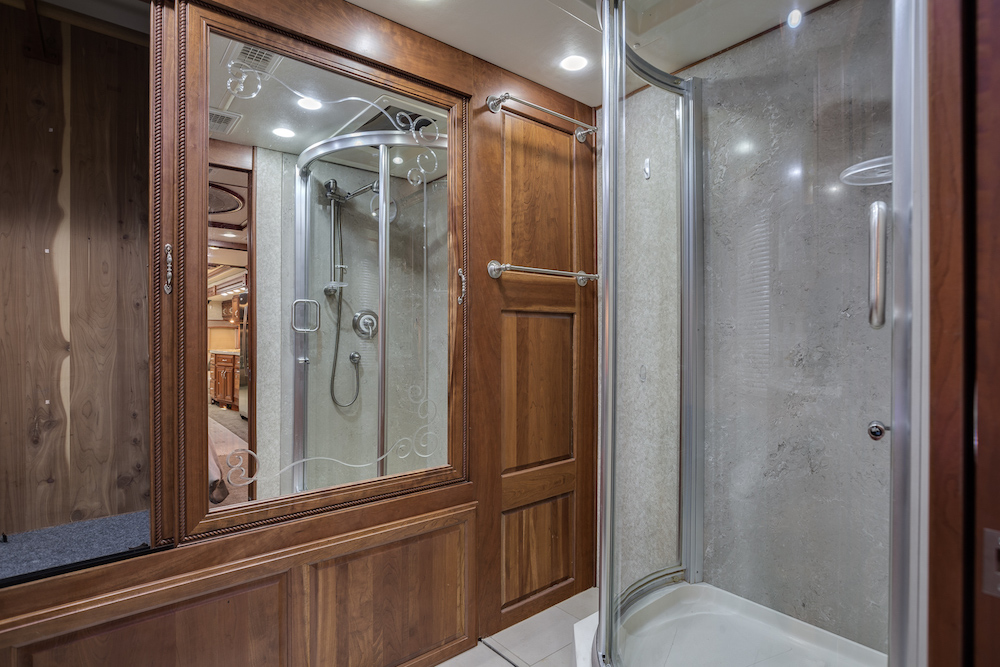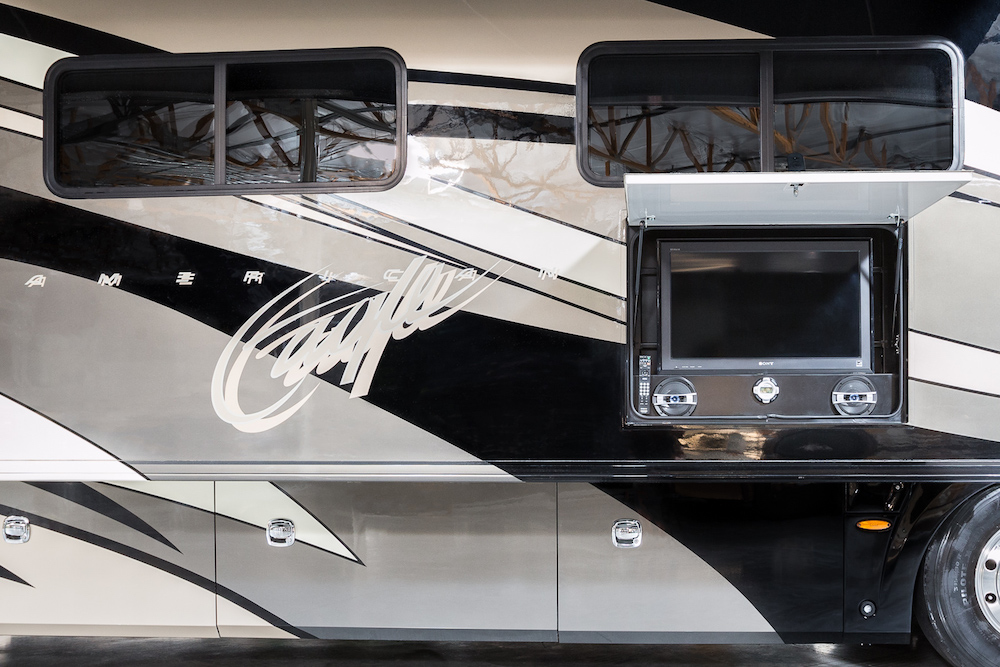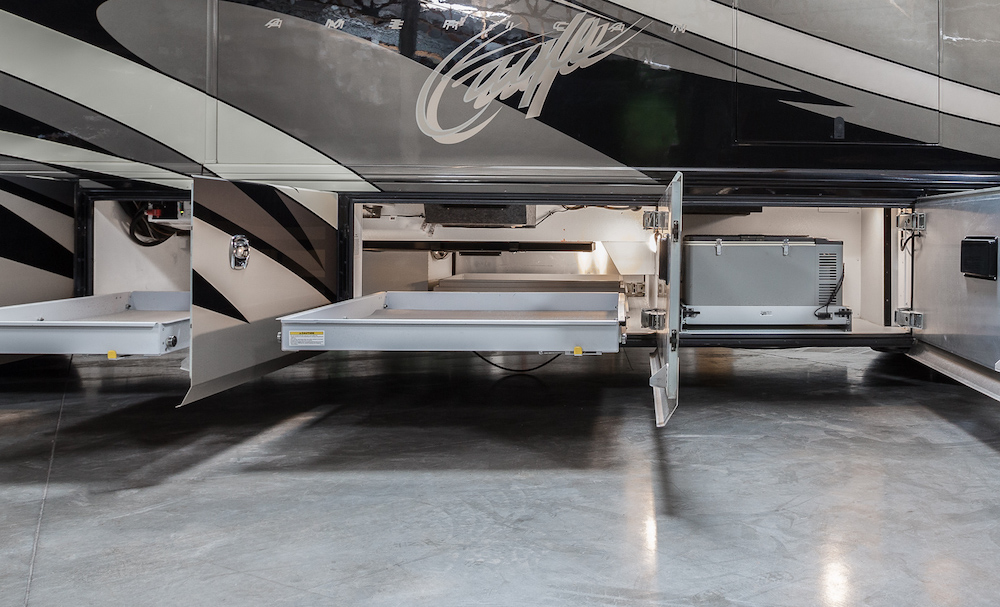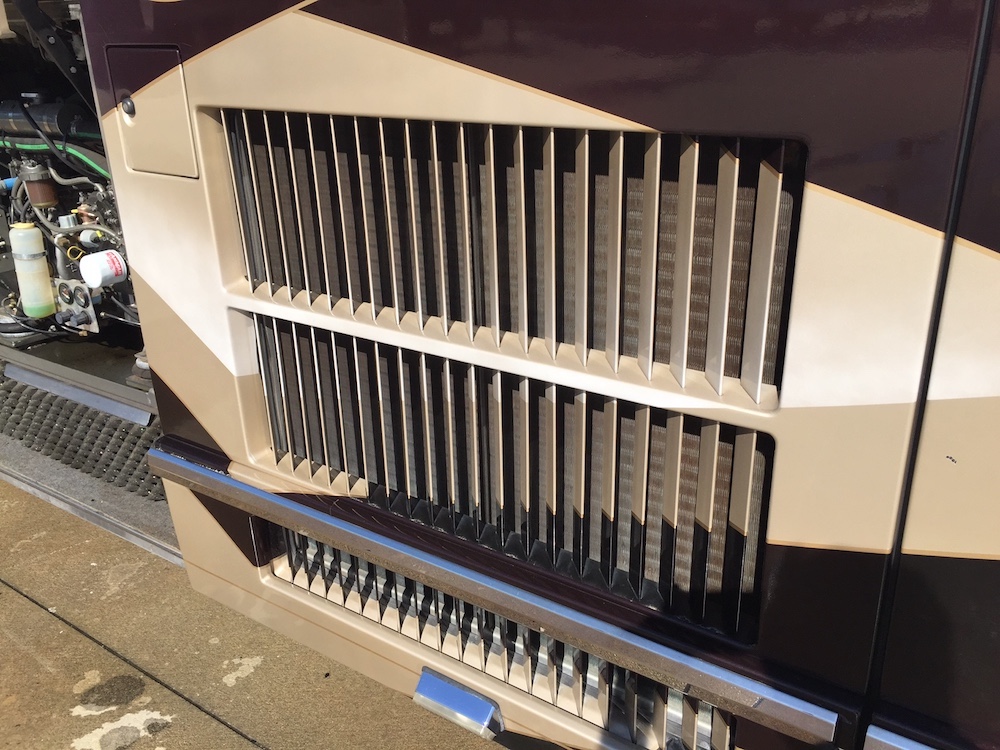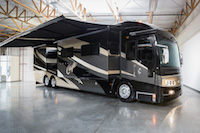 For Additional Information Please Contact :
Cindy Green
Motorhome Finders
888-783-4009 or 813-783-4000 or Email